Ivan Lendl speaks to Craig Gabriel about whether tennis can have a single GOAT. This is part 1 of the chat with one of the sport's greats.
Ivan Lendl is one of the great players of the Open-era. He was world No.1 for 270 weeks, was a winner of eight majors, was a two-time finalist at Wimbledon and won 94 career titles. He was inducted into the International Tennis Hall of Fame.
In more recent times when everyone is still at home not able to do much in tennis the subject of greatest of all time GOAT has been a topic of discussion all over again.
I spoke with Ivan, who I have been close friends with for 30+ years, about his thoughts on the matter.
CRAIG GABRIEL: I remember you telling me sometime ago about whether there could ever be or is it realistic for somebody to be the greatest of all time.
IVAN LENDL: I don't think so because we have two different eras. In my mind there is one guy from the pre-Open tennis era even though he won his second Grand Slams in the post Open era but played most of his tennis n the pre Open era, won eleven majors, two Grand Slams and even if he had not won the Grand Slam in 1962, he would have won his share of majors between 1962 and 1968, and that's Rod. I think he is the best in the pre-Open era.
And then you have the Open era where it is much easier to judge, and you just go be the records and we have a hell of a fight for who it will eventually be. I don't think you can compare the two, you have to separate them.
GABRIEL: But even saying that, do you think it is still not fair enough because through generations equipment, courts, training, diets have all changed and that it's more a case of looking at the greats of a generation, or not.
LENDL: You see I'm not looking at performance, I'm looking at results. Performance wise, today's best player is the best player of all times. If you look at track and field or you look at swimming, there is no equipment, times have still gone lower and lower and lower and the athletes are better and better and better. But to me that's not who is the greatest of all times but the greatest today is most likely the greatest up till now with the lowest times.
Is Usain Bolt the best track and fielder ever? Possibly. Clearly when he was running the times. To me it's the results, who wins how many medals, how many Grand Slams and that's what I judge it on in my mind, not on measurable performance.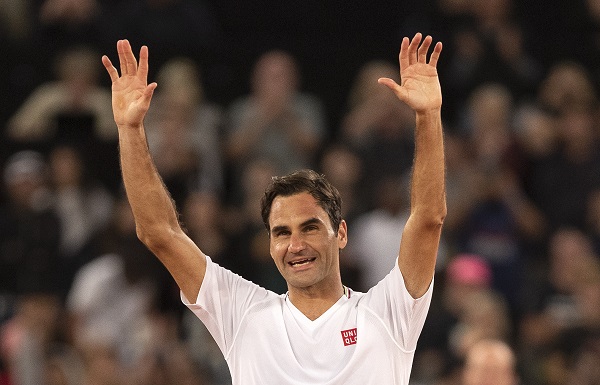 GABRIEL: Do you now it is difficult to judge greatest of all time because they are all still much in play?
LENDL: Yeah. It's between Novak, Rafa And Roger on who ends up with the most majors and who is considered the best of all times in the Open-era. That chapter is not written and its going to be fascinating to watch, like in golf. We are very fortunate to watch Tiger chase down Jack. I would have never thought after Pete got to 14 that it was not going to stand for a long time and all of a sudden there is going to be three guys who are going to thrash his record. Who would have thought that, right?
GABRIEL: And who would have thought Pete would knock off Roy Emerson's record, which he did.
LENDL: Well that was more realistic because you could see that people were getting to eight and seven and so on so that was going to happen and then question was when but once Pete got to 14 I never though it was going to get thrashed like it did by these three guys.
GABRIEL: So, could you say with Roger at 20 Rafa at 19, Novak at 17, that Roger is the greatest of the open-era because of the fact that their careers have not ended as yet?
LENDL: I'm not going to say. All you can say at the moment is that Roger is leading the race, the race has not been finished. When they retire the race will be finished and you will be able to judge. At the moment Roger is ahead in the race but the race is far from over.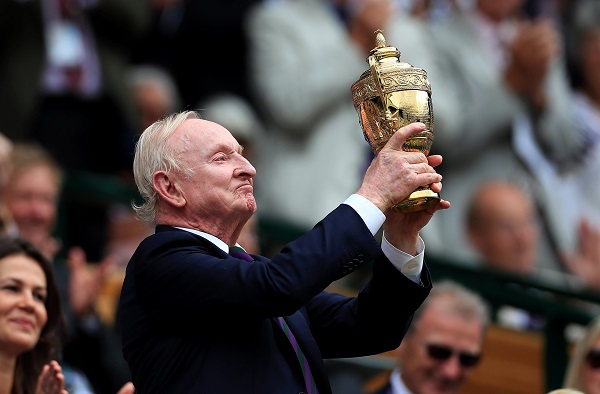 GABRIEL: You were just saying how you judge it is not on performance but what you have achieved, so what areas do you bring into that? Is it the number of weeks at No.1, is it the majors, is it the overall titles, it is having won every Masters 1000, is it having a better head to head record over the others, what do you bring into the equation?
LENDL: I think a little bit of all but mostly the majors. The majors are what you are judged by, at least that's what in my mind people are being judged by and what I judge people by. The rest of it yes, the number of weeks at No1, the number of year-end No1s, yes the number of ATP season-ending titles, things like that.
The little exception I think is if someone from the 80's was in there, judging this with the number of 1000 wins would not be fair because they came later on, and some guys didn't have a chance. With these three guys it doesn't matter as they all played at the same time and had the same opportunities.
The LPGA has created a fifth major and in my mind that's not fair, they have five chances in a year to win a major and in the past there was only four so if some gets to 13 but another retired played was at 12 but only had four chances a year, who is the better player?