Gael Monfils has gone back-to-back, Kyle Edmund ended a drought and Casper Ruud is celebrating the first time.
DUTCH COURAGE
Allez Gael! The flamboyant Frenchman achieved something fo the first time, he won a title in back-to-back years for the first time. Le Monf claimed the title in Rotterdam for the second straight year and it is his second title in as many weeks as well.
He defeated 19-year-old Felix Auger-Aliassime who was playing his second career 500 level final, 6-2, 6-4. He has now won nine consecutive matches. It is also the first time he has claimed two titles in a single season.
"It's an amazing feeling for the first time for me to back it up, year after year, week after week," Monfils said. "It is a different feeling I have never experienced in my career, so I feel grateful."
Monfils says his aim is to reach the top fine fo the first time. His career ranking is six and that was back in November 2016. He is also targeting reach in the final of another Masters 1000 event … and hopefully win it. However, he has one very big goal.
"The dream is to win a Grand Slam and that is what I am playing for and training for," he said. "It is tough, but I believe that maybe one day I will be lucky enough to win one."
At the presentation ceremony Gael was incredibly complimentary to his teenage opponent.
ENGLISHMAN IN NEW YORK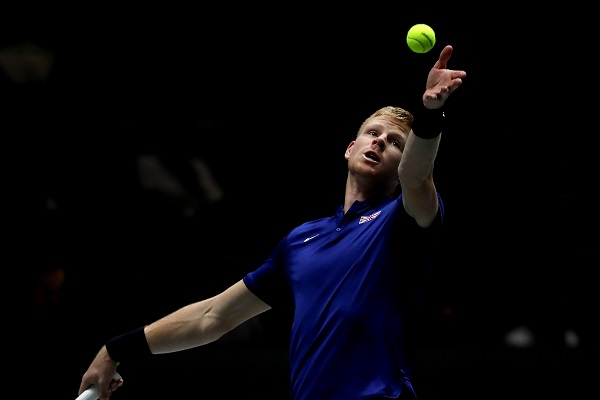 Kyle Edmund has been in a rut with his tennis over the last couple of years. After he reached the semi-finals of the Australian Open in 2018, cracked the top 15 later that year and took over the mantle of being the No.1 British player when Andy Murray had to step aside because of his well-documented injuries and surgeries, much was expected South African born British player.
It did not materialise that way as his own injuries came into play, he lost confidence and had a runoff early "outs" with his tennis results. His ranking dipped to 75 at the lowest ebb, but that has now been put on the right trajectory and with his second career title, 16 months after winning his first, at the New York Open, Edmund has moved up to 45.
The 25-year-old who resides in The Bahamas, defeated Andreas Seppi, 7-5, 6-1 to claim the title and it certainly brought a smile back to his face.
"There's a lot hard work throughout the year, a lot of ups and downs that you don't see behind the scenes. To win this title means a lot to me," Edmund said.
Edmund dropped only eight points on serve and won 94 per cent of his first-serve points. The second set was dominated by some punishing rallies as Edmund stole twelve of the first 15 points. The pressure appeared to have an effect on the 35-year-old Italian who has not won a title since late 2012.
RUUD'S TANGO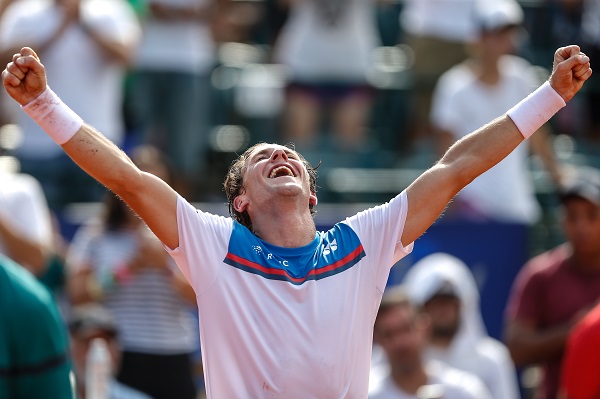 Taking the tango route way down south of the border in Buenos Aires, it was first time memories that were created for Casper Ruud who has now surpassed his father, former player Christian Ruud. Ruud junior won the Argentina Open by defeating Portugal's Pedro Sousa 6-1, 6-4 for his first career title and in doing so became the first Norwegian player to win an ATP title.
Casper became the youngest Buenos Aires winner at 21 year one month and he moves to a carer high ranking of 34, five places higher that his father's best, which was three years before Casper was born.
"I feel a great sensation now. It is what all players look for and dream," Ruud said. "I am very happy with my career, although I know that I am still young. Buenos Aires will always be a special place for me, this is my first title.
"I knew that my opponent was not 100 per cent, but those kinds of issues are part of the game. I went out to win the match and the tournament."