Caroline Wozniacki has hung up her racquet and retirement as a playing professional has begun for the greatest Danish tennis player ever.
The tissues were being handed out at a furious pace on Melbourne Arena during the Australia Open. Kleenex should have had a conveyor belt on hand. One of the most loved players was hanging up her racquets and her contemporaries spoke volumes about Caroline Wozniacki. In tennis Neil Diamond's "Sweet Caroline" is synonymous with her.
"I'm not a big crier, but I think when the family came down, I saw my dad pacing himself, that's what he does when he tries not to get emotional," Caro said. "Then my mum was bawling. She had sunglasses on. My brother was shaking. I think that caught me, I got emotional.
"Obviously looking at David (her husband) just smiling, crying, being excited all at once. I think it was just a very special moment. I just tried to take it all in. It's probably going to be a moment I will never forget."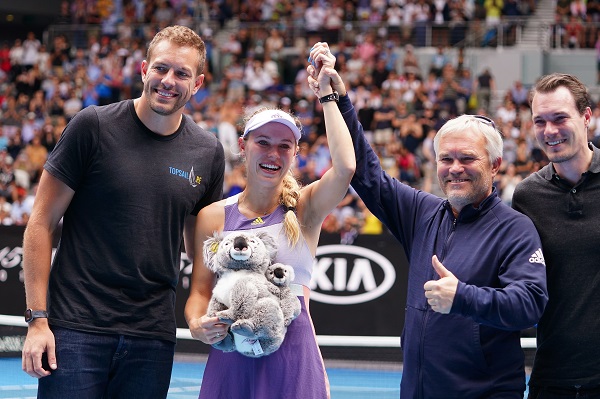 Even Serena Williams who had just suffered a blow to her ego by losing to Wang Qiang was close to tears and she had to pause while talking about her bestie.
"Yeah, she's had an amazing career," Serena said. "Oh, my God, I'm getting emotional. Oh, my God. I'm going to miss her (tearing up). I can't answer Caroline questions, I'm going to be crying. She's one of my best friends in the world. We have a great life for the rest of our lives together, but I'm going to miss her out on tour."
Miss Wozniacki lost to Ons Jabeur in what was he last match. She had announced weeks before that she would be retiring at the Australian Open, where two years before she enjoyed the greatest moment of her professional career when she won the Open in a sensational final against Simona Halep. Miss Wozniacki has achieved so much more that the vast majority of players and among those accolades was being ranked world No.1.
"There's a lot of emotions, a lot of things I can't compartmentalize now," she said. "A lot of excitement. A little sadness. Just, you know, flashbacks to since I was a kid to this moment. The fact that it's gone so quick but at the same time it feels like I've been out here for a long time, it's been very special. Players come up to me and congratulating me. Just feeling the love from everyone has been very special."
The scoreline in the match against Miss. Jabeur did not matter to the Dane but during the match there were times when she thought it might be her last match as an active player, as much as she did not want it to be her last. She fought on court the way she has done all her career. She loved being out there and she did all she could to stay a bit longer, but it was not to be.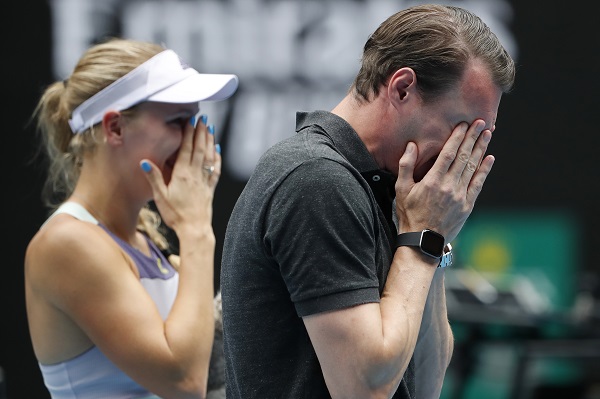 Now it is time for the next chapter, growing as a wife and probably not far down the track, as a mother.
"It's exciting. It's terrifying. It's a lot of emotions at the same time. But I'm happy," Caro said. "I'm very happy. Even though I was crying a lot earlier, it really wasn't sad tears. I think just happy tears. It's a lot to have the family here with me, too. It means a lot."
She says that in the 15 years she has played professionally that she has learnt so much. The tennis world makes you worldly, well those who want to open their eyes and embrace the fantastic.
"I wouldn't be the person I am today without all those experiences," she said. "I think the main thing I've learned is no matter where you're from, no matter what colour of your skin, no matter if you're tall or short, big or small, doesn't matter. If you have a dream and you go for it and work hard, anything is possible.
"I had a dream when I was a kid. I wanted to win a Grand Slam. I wanted to be No. 1 in the world. People thought that I was crazy being from a small country. But I made it happen. I worked so hard for it every single day.
"I'm very, very proud of that."
And rightly so.