It is hoped there will be 20/20 vision at the Australian Open as it begins 20 January, 2020.
In recent weeks much of Australia has been on fire … literally, and for the last few years the nation has also been in drought. It's been a hard time and just recently there were controversial situations with smoke issues during eh Australian Open qualifying rounds.
However, the hope is that once the year's first major is in full swing the action and excitement from the world's greatest players may just alleviate some of the moments of sorrow and heartache. For the next two weeks there will be the opportunity to turn attention and focus on matters just that bit happier.
Still, what the tennis family and community have done to help the various relief charities has been nothing short of amazing and wonderful and well over $5million has been raised for the various relief funds. Australia has been hurting; the nation has not been through such a natural disaster and emergency before.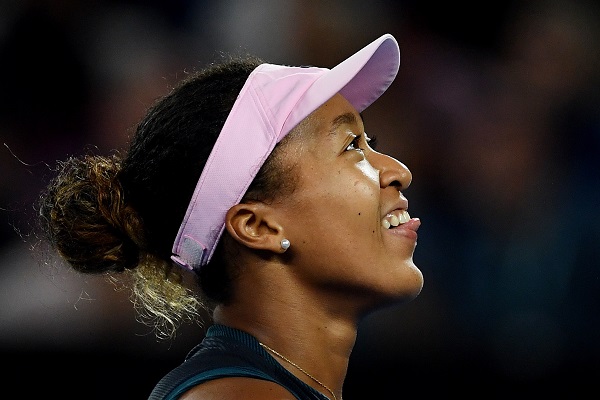 "It's a tragedy for Australia," defending champion Novak Djokovic said. "It's really not pleasant to see this many people suffer the consequences of a big force that is hard to stop. At times nature shows us how in a way insignificant we are towards her. I think everyone is trying to do their best to understand what people, animals, ecosystems are going through in order to contribute in one way or another.
"What happened the other night at the Rod Laver Arena (Rally for Relief exhibition) was truly special. It was a lot of fun. I think it was one of the best tennis exhibition events that I was ever part of, with all the stars from both men's and women's side. Over five million was raised. That was an incredible success. I'm really glad that I was part of that.
"I think athletes have a blessing to have such a great platform to do good things. Everything that we say is kind of heard in different parts of the world. So we can, of course, talk about it, raise the awareness about it, be part of such events or fundraisers, and of course contribute financially ourselves. Everyone has, I guess, an individual way of helping out.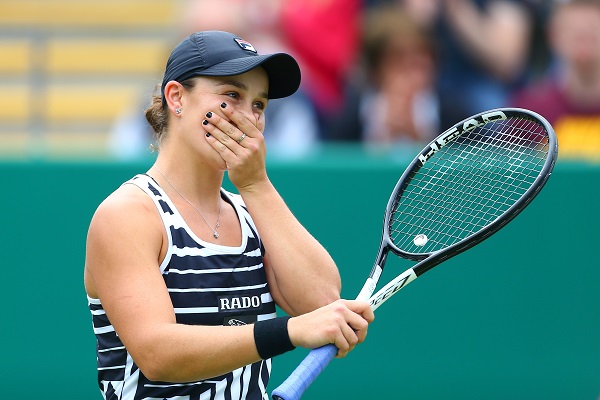 "It's really tragical to see the suffering that this country is going through in the last couple of months."
With the Australian Open, Mr. Djokovic is making this major his and his along just like Rafa Nadal has done at Roland Garros and Roger Federer has done at Wimbledon. He is going for his eighth title and when he wins his first round it will be his 600-match win making him just the sixth man to achieve that in the Open-era. He says milestones push him as do the rivalries with Mr. Federer and Mr. Nadal which is the most prolific in men's tennis.
"Milestones are definitely a motivation, I think," Mr. Djokovic said, "but at the same time they make me proud, of course, of what I have achieved in my career. They give even more significance to why I'm competing in professional tennis still. But at the same time, there's some other higher goals that I have kind of as a driving force I think more than any other milestone, I guess. But they all are important."
Local hopes centre around one person who happens to be the nicest athlete anyone can hope to meet – the world No.1 Ash Barty. She has already carved a bit of history as she's the first Australian woman since her indigenous cousin, the legendary Evonne Goolagong, whose name by the way means tall trees by still water, to be the top seed at the Australian Open – Evonne did it in December, 1977 and went on to win the title, and an Australian woman has not won the singles since Christine O'Neill in 1978. That is a drought of its own.
"Excitement. I think first and foremost it's been obviously an exciting twelve months since the last time I sat here," Miss Barty said. "It's been a really nice couple weeks leading up to the Australian Open. Obviously coming back to Melbourne, I have really good memories from last year. So excited to get started.
"I'm happy, I'm healthy. I'm coming into the first Grand Slam of the year with a smile on my face. That's all I can ask of myself. Really special to be able to have won a title last week, my first on Australian soil. Third time lucky is a charm as well."
In her half she contends with the women's titleholder Naomi Osaka and the winner of 23 majors Serena Williams who is trying for the record of 24 majors yet again.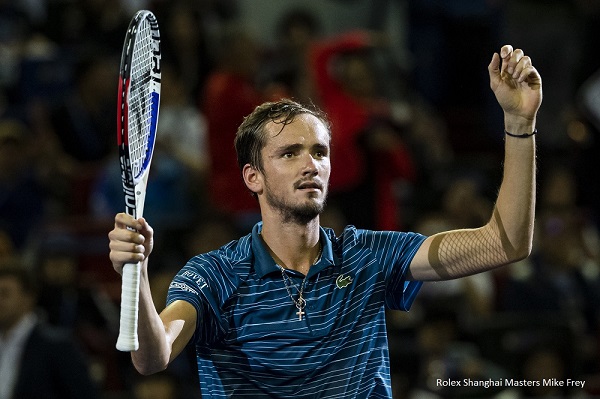 "Just immediately had flashbacks of I guess last year," Miss Osaka said of her first practice session on the Rod Laver Arena. "Yeah, I'm just super happy to be back here. Hopefully I can play well. I feel like last year I was young. I was just this young kid that was going out. Like, my goal was to win, and I wasn't going to let anything stop me.
"I feel like now I, like, appreciate more every single win because I know what it took to get it. Of course, I want to, like, win every match and I want to go out there and do that. That's what I'm here for. I think maybe last year I was a little bit more fearless."
While Mr. Djokovic is the leading favourite the likes of Messers Nadal and Federer are not by any means overlooked but the questions is can the "Big 3" be overwhelmed and if anyone is going to do that, who might it be? Two names that springs to mind is Daniil Medvedev and Stefanos Tsitsipas. The Russian hasn't had success at Melbourne Park compared to the Greek but what could be concerning about Mr. Tsitsipas is whether he feels the pressure of repeating what he achieved last year in reaching the semis and beating Roger en route.
And as a note the most interesting first round is the match between Venus Williams and Coco Gauff. They played at Wimbledon and the 15 year old beat the 39 year old and that could be the story again.
The Australian Open is set for two weeks, conditions permitting of being fascinating all over again.