2019 was a bit year in tennis. In a two part series we look back on the season.
Ahh where has the year gone. It seems like yesterday we were reviewing the tennis year that was and here we are looking back on 2019. In a two-part series we remember what tennis witnessed. Part one will go from January to June and part two will be July to December.
JANUARY:
At the Hopman Cup, the last one, Switzerland won for the second consecutive year beating the USA and the most talked about match was the first ever mixed doubles meeting between Roger Federer and Serena Williams – Federer teamed with Belinda Bencic and Williams with Frances Tiafoe.
Melbourne baked in oppressive heat for the Australian Open but new heat guidelines came into force. Novak Djokovic and Naomi Osaka held up the trophies – Novak for a record seventh time, Naomi for the first but her second consecutive major. Djokovic humiliated Rafa Nadal in the final and Osaka won a dramatic match over Petra Kvitova. The highlight match was Stefanos Tsitsipas' upset of Roger Federer.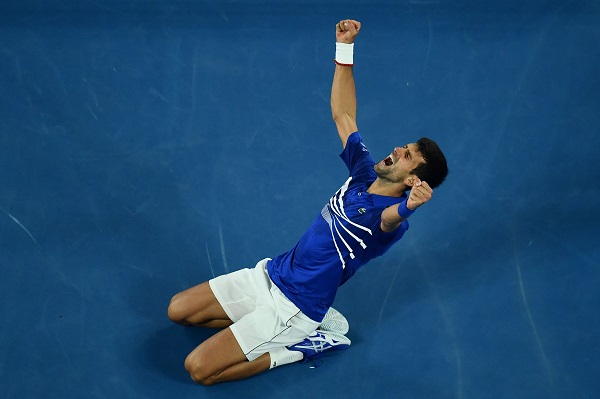 FEBRUARY:
The most talked about acceptance speech was delivered by Laslo Djere who dedicated his Rio title, his first title, to his parents – his mother died a few years ago, his father died two months before.
In Dubai, Roger Federer his 100th career title
Serena Williams became the first tennis player to present at the Oscars as she announced A Star Is Born.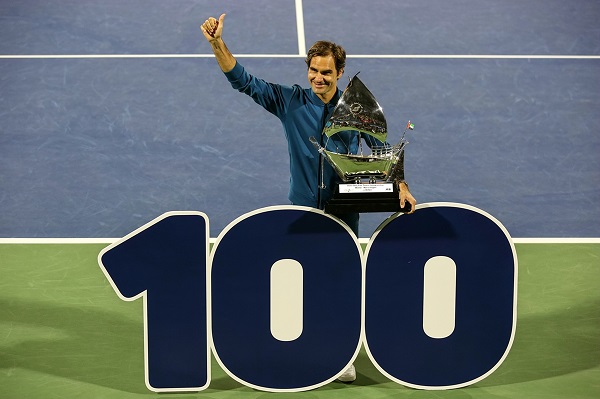 MARCH:
At the BNP Paribas Open in Indian Wells, the first of the back-to-back "sunshine double" events, the other being Miami, the men's final was a stunner as Dominic Thiem beat Roger Federer from a set down, 7-5 in the third. Two failed drop shots form Federer helped allow Thiem through.
The women's final was also fantastic as Bianca Andreescu beat Angie Kerber in a gripping match 6-4 in the third. There was a wonderful match played between Serena Williams and Vika Azarenka which Serena won.
The Miami Open debuted its new home at the Hard Rock Stadium and attracted record crowds as Federer rebounded after Indian Wells and won his 101st career title by defeating and injured John Isner. The women's title went to Ash Barty, her biggest title to date as she defeated Karolina Pliskova.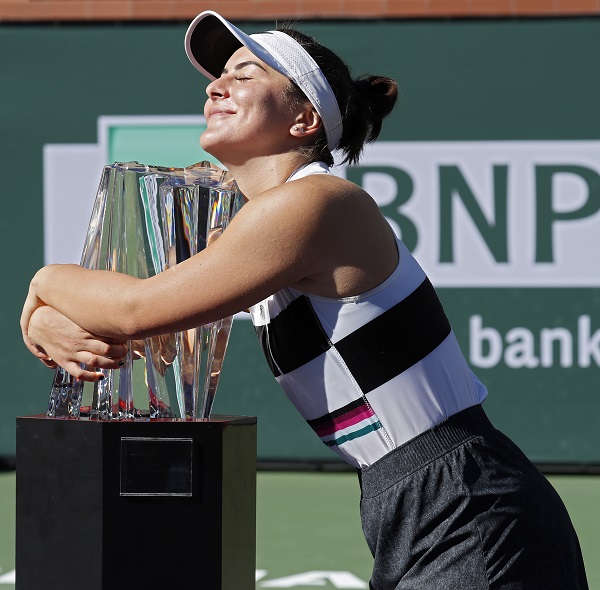 APRIL:
The clay swing began, and the Monte Carlo Open is normally Rafa Nadal's domain – not this time as Fabio Fognini beat him and went on to win the biggest title of his career defeating Dusan Lajovic 6-3, 6-4 in the final. Lajovic had beaten Daniil Medvedev who had beaten Novak Djokovic.
Nadal also failed in Barcelona which Dominic Thiem claimed.
MAY:
Madrid was yet another clay frustration for Rafa Nadal as Novak Djokovic won his first title since the Australia Open beating Stefanos Tsitsipas in the final. The women's title went to Kiki Bertens who accounted for Simona Halep 6-4, 6-4. Top seed Naomi Osaka was suffering with poor results.
On to Rome and the Internazionali BNL d'Italia and at last Nadal got some rewards. His first clay title of the year in Europe – apart from dropping the second set he crushed Djokovic 6-0, 4-6, 6-1. In the Eternal City the women's crown went to Karolina Pliskova who beat Jo Konta. Osaka failed again and she admitted to feeling the pressure.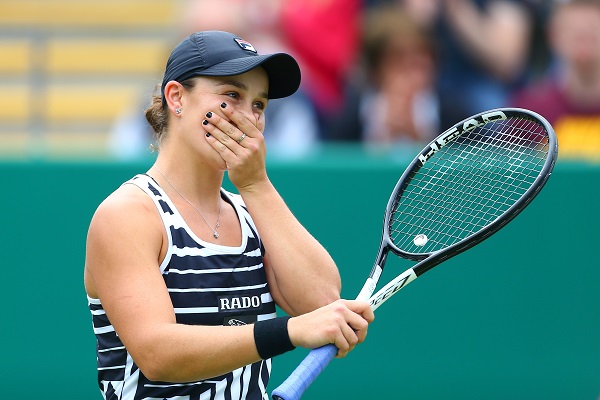 JUNE:
The French Open was in full swing and a bit of history was realised as the rebuilt Ct. Philippe Chatrier debuted and the stunning new Ct. Simone Mathieu in the adjacent gardens also came online. Rain was a big headache, but things did finish on time and it was familiar territory for one Rafa Nadal. He won the men's for an incredible 12th time beating Dominic Thiem for the second straight year but this time in four sets.
The women's championship was won by Ash Barty, she beat Marketa Vondrousova 6-1, 6-3 and became the first Australian to win Roland Garros since Margaret Court in 1973 and she moved to No.2 in the world.
Matches to highlight were Stefanos Tsitsipas' incredible win over Stan Wawrinka, Thiem's upset of Novak Djokovic and Barty's roller-coaster victory over Amanda Anisimova in the semis.
Two weeks later she was no longer No.2 in the world, but winning Birmingham, Barty became No.1 – the first Australian woman to achieve that position since Evonne Goolagong in 1976.
END OF PART ONE