Is it time for tennis to be looking at the situation of player walkovers especially when it is at the tail end of a tournament like in the semis and final?
For quite some time I have said the tours need to really look at the situation when a player must withdraw from a semi-final or a final at a tournament. Tennis has seen this happen over the years and in 2019 it has certainly not been an isolated incident.
It happened again this past weekend at the Rolex Paris Masters when Rafa Nadal withdrew from his semi against Denis Shapovalov giving the Canadian a walkover into the final to play Novak Djokovic. Shapovalov then withdrew from the Next Gen Finals saying he has played a lot. I know I am not in his body, but he is only 20 but that's a story for another time.
Not for one minute am I suggesting there is anything untoward when a player must give an opponent a walkover. You feel for the player who had to withdraw but then you also should be concerned for the sport when the paying public and the local and international television audience is not able to see a match that was scheduled.
In the past I have suggested a sort of "lucky loser" format be used similar to what is done in the first round if a player withdraws and the highest ranked losing qualifier from the final round of qualifying gets a "ticket" into the main draw.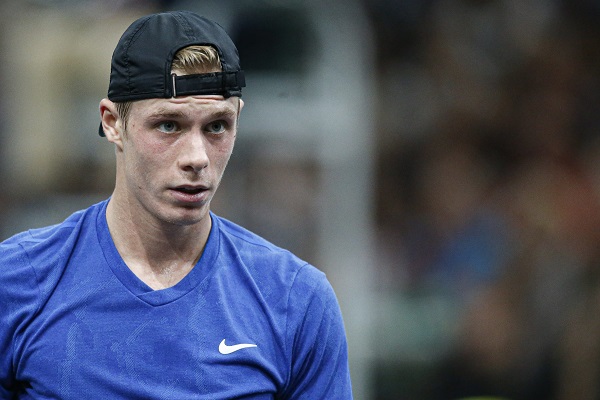 If it can be done for a first round, then it can done be done at the semi-final and final stage of the tournament. At that stage of the tournament there are only a couple of matches which would leave a gaping hole in the schedule, unlike mid event when schedules can be redone to fill in potential gaps.
I don't recall this ever happening, but what if both winning semi-finalists withdrew for various reasons, there would not a final. Is that fair on those attending or watching? I'd say, no.
Here is how I see it working: Player A beats player B to reach the semis. Player B should be hanging around till Player A and Player C from the other quarterfinal (or semi if the case was a final) are on court playing and a set has been completed. If Player A doesn't get on court, then Player B goes on in his place to face Player C and Player B should be entitled to the ranking points and at least half the prizemoney for that round.
Something like this is fair for the tournaments. They are putting up all the funds and operations to stage an event. Why should a tournament be penalised?
With a new hierarchy coming into the ATP Tour, maybe this should be on the agenda for discussion.
What do you think?