The semifinalists in Shanghai at the Masters 1000 were all 23 or under.
China is a nation that is steeped in history and yet it is a nation that continues to develop and modernise at an incredible rate. Similarly, the world of tennis has a wonderful and distinguished history and in China the sport is growing incredibly. There is an old Chinese saying that hopes you live in interesting times.
Tennis is witnessing that and at the Rolex Shanghai Masters, not only interesting but exciting times are very evident.
The last couple of years tennis has been teasing the fact that there is a new generation of players coming through to challenge the old guard. Those icons and legends of the game that continue to light up the courts. Roger Federer, Novak Djokovic, Rafa Nadal definitely remain the kingpins of world tennis and while the younger ones have had a smattering of super results, compared to the Big 3, the consistency has not exactly been there.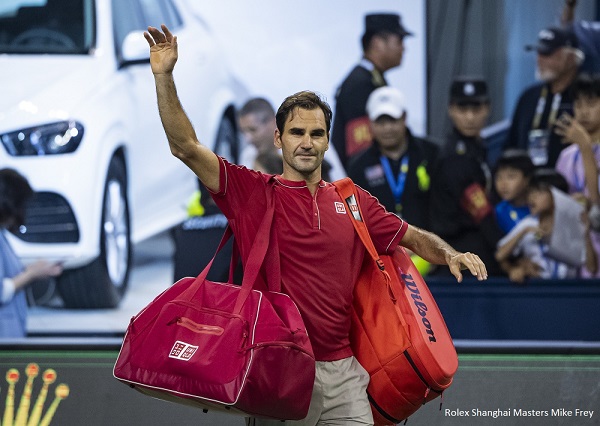 Maybe we are now really starting to see that. In my eyes it has been noticeable from this year's American summer circuit and the Rolex Shanghai Masters well and truly brought things together. On the same day the two most recent champions at Qizhong Stadium were beaten by 21 and 22 year olds. Djokovic, the titleholder, was stopped by Stefanos Tsitsipas and Federer the 2017 winner, was stopped by Alexander Zverev.
Twenty-six players have defeated Djokovic, Federer and Rafael Nadal, but none have done so as young as Tsitsipas. He beat the Big 3 before turning 21. The Greek was the 102nd player to face Djokovic at least three times and he became the fourth to have a winning record (2-1) and joins Fernando Gonzalez (2-1), Ivo Karlovic (2-1) and Andy Roddick (5-4).
Zverev became the 64th player to meet Federer at least seven times and he became the third player to gain a winning record (4-3), joining Djokovic (26-22) and Nadal (24-16).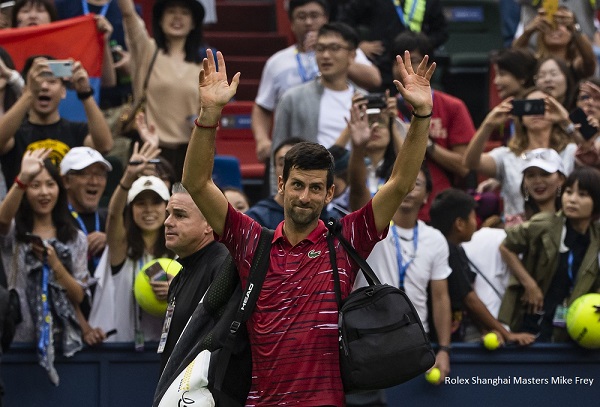 With Daniil Medvedev and Matteo Berrettini joining Zverev and Tsitsipas in the semis of the Rolex Shanghai Masters, Asia's biggest men's tournament became the first ATP Masters 1000 since 1999 Hamburg (it used to be a 1000) to have all four semi-finalists aged 23 and under. A fantastic and exciting outcome for tennis.
And while there is still a way to go, I genuinely believe we are now really going to start seeing the transition happening. No one is suggesting that Novak, Roger and Rafa are going away or will start falling by the wayside, not at all, but we are going to begin seeing them challenged a lot more by the young bloods.
The guys generally termed "Next Gen" absolutely have respect for the blue bloods of tennis, but they are not in awe of them.
This is exactly what tennis needs as we also begin to witness the development of rivalries between the younger generation. It's rivalries that pique the interest and build the anticipation and excitement.
When you look at the four semi-finalists in Shanghai, one has been a finalist at a major this year, Medvedev (23), two have been semi-finalists at majors this year -Tsitsipas (21) in Australia and Berrettini (23) at the US and the other, Zverev (22), is the defending champion at the season-ending ATP Finals.
We are living in interesting times.