Bianca Andreescu is the toast of the tennis world after becoming the first Canadian to win a major, the US Open.
Bianca Andreescu dropped to the court. She was flat on her back, spreadeagled looking up to the sky. She made the sign of a heart with her hands. She had created history and became the fourth player to deny Serena Williams from making. The 19 year old from Canada was the new US Open champion – she is the first player from Canada to win a major.
The magnitude of what she had done hit her later while fulfilling commitments after the 6-3, 7-5 result that last one hour 40 minutes.
"This wasn't the only time I visualised playing in the finals actually against Serena Williams. It's so crazy, man," she said while apologising for the tears. The realisation of her visualisation was setting in and its historical significance. It was enough that even Prime Justin Trudeau was Tweeting about it.
"I've been dreaming of this moment for the longest time. Like I said after I won the Orange Bowl (juniors), a couple months after, I really believed that I could be at this stage. Since then, honestly, I've been visualising it almost every single day. For it to become a reality is just so crazy. I guess these visualisations really, really work."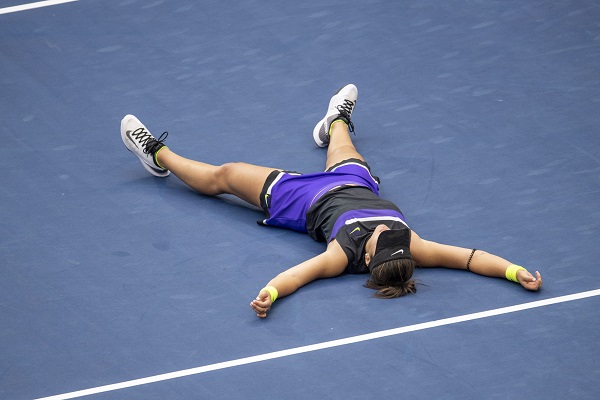 Miss Williams opened the final. She hit as ace on her first point. You would be forgiven for thinking that maybe, just maybe her history lesson was about to be written but she did not manage to hold serve and Miss Andreescu broke serve and continued to keep her nose in front.
She was packing a punch with her returns. The accuracy was superb as was the power and depth. Miss Williams was being rocked on her heels as the exasperation was building. She was starting to look anxious and was berating herself. Incredibly while serving to stay in the first set and facing set point, she hit a double fault.
Miss Andreescu broke serve to lead 2-0 in the second and opened up a 5-1 lead and served for the match at 5-2 and then again at 5-4. Both times she was broken and by now the crowd who were wanting Miss Williams back in the match, as was her BFF the Duchess of Sussex, was standing and cheering and making more noise than Concord did when it was taking off. Miss Andreescu even put her fingers in her ears to block it all out.
The final was 5-5. Andreescu held for 6-5 but then all the hard work of rallying back crashed down on Serena as Bianca played an unreturnable shot to claim victory.
"It's definitely disappointing. I felt like I could have done so many things a little bit better, but she played really well, and she deserves the championship." Miss Williams said. "Today I thought she brought more intensity than versatility. I didn't give her too much opportunity to have versatility.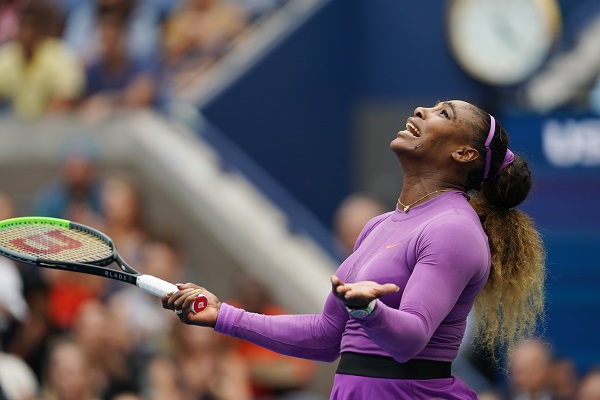 "I love Bianca. I think she's a great girl, but I think that was the worst match I've played all tournament. It's hard to know that you could do better. It's just taking it, whatever. I don't even know what to say."
Serena has failed for the fourth time to equal Margaret Court's all-time record of 24 majors. She lost to Angie Kerber at Wimbledon 2018, Naomi Osaka at the US Open 2018, Simona Halep at Wimbledon 2019 and now this one.
"I'm not necessarily chasing a record," Miss Williams said. "I'm just trying to win Grand Slams. It's definitely frustrating, but for the most part I just am still here. I'm still doing wat I can do."
It is pretty incredible what Miss Andreescu has done compared to where she was a year ago when she didn't even win her first round of qualifying at the Open.
"I never really thought about being famous," the new world No.5 said. "My goals have been to just win as many grand slams as possible, become No.1 in the world. But he idea of fame never really crossed my mind. I'm not complaining though. It's been a crazy ride this year. I can definitely get used to this feeling."
The history trip has started.