Novak Djokovic has saved two championship points to win Wimbledon for the fifth time.
This Wimbledon has been an extraordinary fortnight. From the very first day major upsets flowed. A 15-year-old named Coco Gauff was the centre of attention and Andy Murray and Serena Williams garnered a major slice of consideration. There was a bit of history that waited till the last singles match and the sport was treated to some wonderful matches – two in particular were the Roger Federer-Rafa Nadal semi-final and then the epic that was the final.
Novak Djokovic reigned at the end in a match that had an atmosphere which was beyond electric. To use the word again, it was epic. Like Avengers proportion. The world No.1 saved two championship points in the 16th game of the final set to win in four hours 57 minutes 7-6, 1-6, 7-6, 4-6, 13-12.
That marked the first time a tiebreak was played in the final set of a Wimbledon final. Incredibly Mr. Federer won 14 more points than the Serb even though he was down two sets to one, Roger did not face a single break point.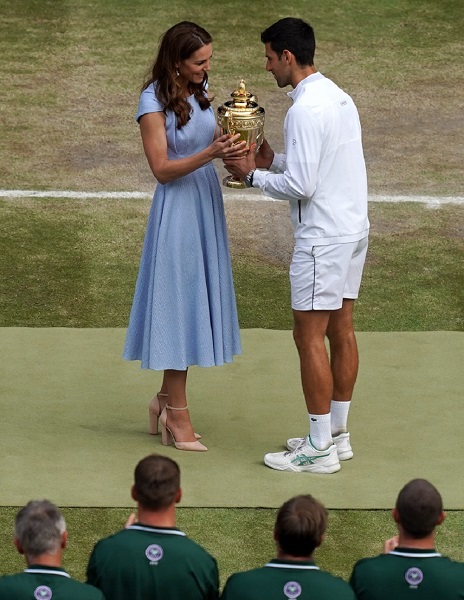 "Well, it was a huge relief in the end, honestly," Mr. Djokovic said. "In these kind of matches, you work for, you live for, they give sense and they give value to every minute you spend on the court training and working to get yourself in this position and play the match with one of your greatest rivals of all time.
"I mean, that was one thing that I promised myself coming on to the court today, that I need to stay calm and composed, because I knew that the atmosphere will be as it was. Obviously, Roger is playing well. I mean, I kind of predicted the scenarios in my head already, visualized what's going to happen.
"It was probably the most demanding, mentally most demanding, match I was ever part of. I had the most physically demanding match against Nadal in the finals of Australia that went almost six hours. But mentally this was different level, because of everything.
"I'm just obviously thrilled and overjoyed with emotions to be sitting here in front of you as a winner. It was one shot away from losing the match, as well. This match had everything. It could have gone easily his way. He was serving extremely well, I thought, the entire match. I had a lot of difficulties to read his serve. Well, it was kind of a flashback of US Open when I saved the two match points against him, as well.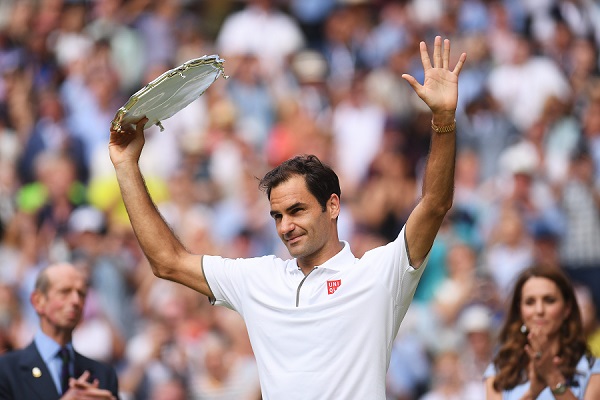 "But, look, you know, in these kind of moments, I just try to never lose self-belief, just stay calm, just focus on trying to get the ball back, return, which wasn't serving me very well today. But in the most important moments, all three tiebreaks I guess, if I can say so, I found my best game."
For Mr. Djokovic, who has now won his last five matches against Federer, this was his fifth Wimbledon title from six finals equalling what Bjorn Borg achieved and it is his 16th major putting him two behind Rafa Nadal and the 20 that Roger Federer has. Having the gap close a bit is not a concern for the Swiss.
"I take motivation from different places, you know," he said. "Not so much from trying to stay ahead because I broke the record, and if somebody else does, well, that's great for them. You can't protect everything anyway.
"I didn't become a tennis player for that. I really didn't. It's about trying to win Wimbledon, trying to have good runs here, playing in front of such an amazing crowd in this Centre Court against players like Novak and so forth. That's what I play for. Yeah, so things are different now. But I'm very happy with my level of play nowadays still."
The end of the match was a bit of an anti-climax. There was a challenge to a call and the point was replayed but when the serve from Djokovic made contact with Federer's racquet, he framed it and it was shanked. It took Djokovic a minute to start celebrating. He plucked some blades of grass and ate them.