Roger Federer and Novak Djokovic will meet for the 48th time in the Wimbledon final and the head to head is 25-22 to Federer.
When Novak Djokovic and Roger Federer meet in the Gentlemen's Final for Wimbledon they will be playing for the gold Challenge Cup and it will be their 48th meeting. Djokovic has the advantage, leading 25-22 and the last time they met at the All England Lawn Tennis Club was the 2015 final won by Djokovic.
What Novak said about playing Roger in the final:
Q. Looking ahead to the finals Sunday, what is the most dangerous thing about playing Federer or playing Nadal?
NOVAK DJOKOVIC: Federer, you know, we all know how good he is anywhere, but especially here. This surface complements his game very much. He loves to play very fast. Takes away the time from his opponent. Just doesn't give you any same looks. He just rushes you to everything. So, for players maybe like Nadal or myself that like to have a little more time, it's a constant pressure that you have to deal with. I've played with Roger in some epic finals here a couple years in a row, so I know what to expect.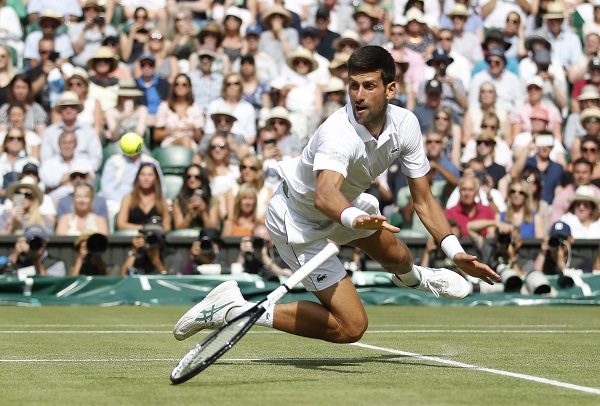 Q. Does anything change for you now with the final, with Roger waiting for you? Are the nerves the same? Do you look at anything differently, or is it just another final at Wimbledon?
NOVAK DJOKOVIC: Well, I'm going to try to go with that kind of mindset as you kindly suggested: it's just another Wimbledon final. I'm afraid that it's going to be more nerves than that involved. But as I said, I've played Roger here I think two times in finals. I have a successful score. Nevertheless, (he) is one of my biggest rivals that I ever had in my career. Of course, I'm going to be excited and nervous and everything that you can think of. I'm going to do my best to control that in some way and be able to portray my best tennis in balanced, hopefully, state throughout the match.
What Roger said about playing Novak in the final:
Q. You and Novak have played each other more than any two men in majors. You can't have any secrets. How does that affect your strategy?
ROGER FEDERER: It's the same like going into a Rafa match. I think the moment you've played somebody probably more than 15 times, you know, especially in recent years also a few times, there's not that much more left out there. Especially you know where the players go when it really matters, how much can you still surprise somebody.
At the end of the day it comes very much down to who's better on the day, who's in a better mental place, who's got more energy left, who's tougher when it really comes to the crunch. In the tennis, there's always somebody who's going to be a little bit better because there's no draws in our sport. It's always quite brutal sometimes. Don't want to say always the better player wins, but sometimes it can be tough. Like today, he could have broke in that last game somehow and we could still be playing. Who knows.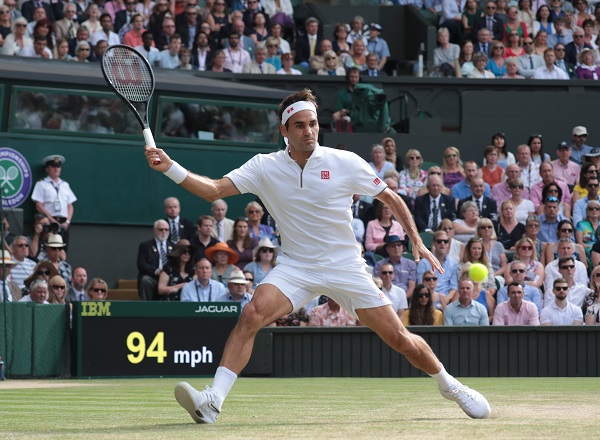 Look, I'm excited about the game against Novak. Like you said, we've played each other so, so much. I don't mind that, I think it's more of a clear game plan. Especially we had a great match against each other in Paris just recently. I hope we can back it up from there.
GOING INTO THE FINAL BY THE NUMBERS
$131.7million has been earned by Djokovic
$124.7million has been earned by Federer
318 sets have been won by Federer at Wimbledon
219 sets have been won by Djokovic at Wimbledon
102 titles have been won by Federer
74 titles have been won by Djokovic
20 majors have been won by Federer
15 majors have been won by Djokovic
12 Wimbledon finals for Federer
8 Wimbledon titles have been won by Federer
6 Wimbledon finals for Djokovic
4 Wimbledon titles have been won by Djokovic
2 will be the ranking Federer will get if he wins the title
1 is the world ranking for Djokovic