Simona Halep and Serena Williams will play the Wimbledon final. Serena leads their series 9-1.
Eleven is the number that is cropping up leading into the ladies final at Wimbledon. When Serena Williams and Simona Halep meet for the title it will be their eleventh meeting and for Serena it is her eleventh final at the All England Lawn Tennis Club.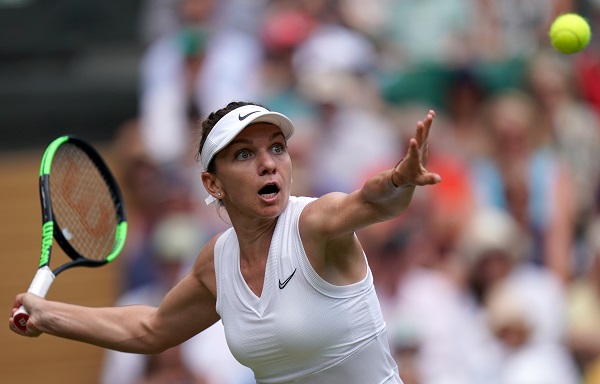 Simona on playing Serena in the final:
Q. What have you learned about yourself in the matches you've lost to Serena Williams?
SIMONA HALEP: Yeah, I played many matches against her. Many of them were very close.
I have learned that I have the chance. Now, if I face her, I will believe that I have my chance to win against her. Of course, I respect a lot what she has done and what she's doing.
But now I feel stronger mentally facing her. We will see what is going to happen. It's just a big challenge for me.
Q. She's one of many great champions' names who have won the Wimbledon championship. Who are some of the names who have inspired you and what have they meant to you?
SIMONA HALEP: She was one of them because seeing a player that is able to win so many Grand Slams, also here on the grass, means a lot for everyone, for us.
Also, Justine Henin inspired me. I think she won here, right?
Everything is possible. That's why I started to believe more that even if I play on grass, I have my chance to win.
Q. Serena is playing very powerful at the minute. Anything you learned today that you could use in the final to maybe slow her down a bit?
SIMONA HALEP: I don't want to focus on that. I want to focus on what I can do better. So I have few things that I want to do better in the next round - I need to do better.
But at least I'm in the final, so I will not put pressure on myself. I just want to plan what I have to play in the final, then to enjoy.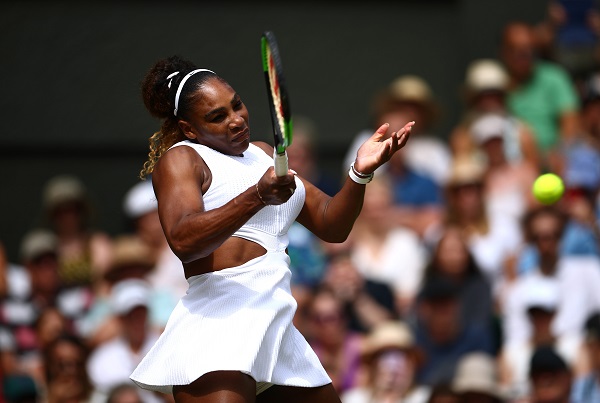 Serena on playing Simona in the final:
Q. Simona Halep has done some cool stuff in the last couple years, longer than that. Now she's made slam finals in three of the four slams, finished the year No. 1 twice. What is the most impressive thing about her and what do you make of what she's managed to accomplish so far?
SERENA WILLIAMS: There's so many impressive things about her. I think obviously her tenacity. I think her ability to improve every time, just to keep improving. Her ability to find power. Can't underestimate her. She's like a little powerhouse.
Obviously, yeah, she finished the year No. 1 twice in a row. I feel like she's back. She wants to prove that she can do it again.
Q. When you spoke about being calm, is that when you know things are clicking for you, when you feel that equilibrium? Does that settle you, make you play better?
SERENA WILLIAMS: I definitely feel like I play better when I'm calm. But it's definitely an effort. Not getting over-pumped, but at the same time not getting under-wound. I have to be in that right space.
Q. What do you think has been the key to your success against Simona in past matches? What sticks out in your mind from the match in Australia?
SERENA WILLIAMS: I think the biggest key with our matches is the loss that I had. I never forgot it. She played unbelievable. That makes me know that level she played at, she can get there again. So, I have to be better than that.
GOING INTO THE FINAL BY THE NUMBERS
$88.8million won in prizemoney by Serena
$30.1million won in prizemoney by Simona
200 sets have now been won by Serena
72 career titles won by Serena
18 career titles won by Simona
46 games lost by Serena
41 games lost by Simona
30 major finals for Serena
24 is the record for majors won
23 major titles for Serena
10 times they have played
7 Wimbledon titles for Serena
5 major finals for Simona
1 major title for Simona