The absence of Next Gen players deep into Wimbledon was noticeable, while the Big 3 remain.
When you look at the quarterfinal line up for Wimbledon, not one player is part of the Next Gen series. Granted it is just one tournament but not one player in the last eight is under the age of 28 and amongst them are the three evergreen legends – Novak Djokovic, Rafa Nadal, Roger Federer. It truly is remarkable to see them continue to dominate and had he been fully fit, one would have expected to see Andy Murray with them.
Even Serena Williams who is in their age demographic, is in awe of how these three players have continued to be not just relevant, but dominators of men's tennis.
"It's a fantastic story really, to have those three guys just basically dominating almost in the same era," Miss Williams said. "You wouldn't think that could happen in sport, and it's happened each obviously in their own time, but the battles they have against each other are really fantastic. They all are incredibly remarkable. It's really great to play in the same time that these three, like I said before, best players to ever exist in this era, to be a part of that is really cool."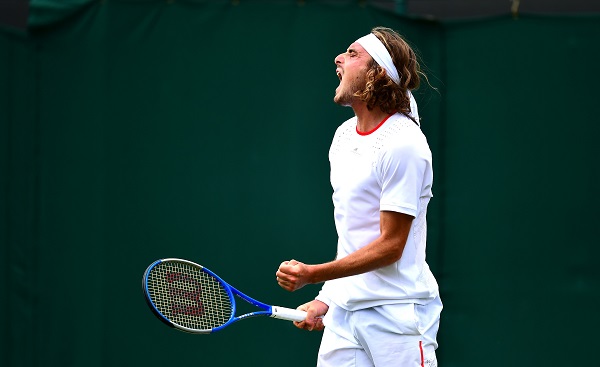 Matteo Berrettini and Ugo Humbert were the only two really young players in the last 16. The likes of Stefanos Tsitsipas, Alexander Zverev, Dominic Thiem, Alex de Minaur, Denis Shapovalov and company just did not manage to fire. Some might see it is a reflection on them but really it is a reflection on the consistency of "RoNoRa" and the incredible mental fortitude they continue to show.
"We've seen players my age, many years ago, I would like to name Rafa, Roger, seemed very mature and professional what they were doing," Mr. Tsitsipas said. "They had consistency from a young age. They always did well tournament by tournament without major drops or inconsistency.
"Something that we as the Next Gen players lack, including myself as well, is this inconsistency week by week. It's a week-by-week problem basically, that we cannot adjust to that. My goal this year was to stay as consistent as possible. I had a great year last year. There were a lot of ups and downs during the year. I really wanted to focus and be aware of every single match that I'm going to play this year. It hasn't been going up to the plan."
Mr. Federer expressed by the exits but also suggested the younger ones do not have the extensive experience on grass because there are not so many events on the surface.
"I think also it's maybe a moment in time," he said. "(But) we know how hard it is to beat Novak, how hard it is to beat Rafa here. Me, as well. We obviously also have better draws because we're seeded, and we're away from the bigger seeds earlier. Our path to the fourth round is definitely not as hard as maybe some of the younger guys on the tour, as well."
Mr. Nadal was saying the young ones are all very good, but they need more time and it is not something easy to answer because he is part of it.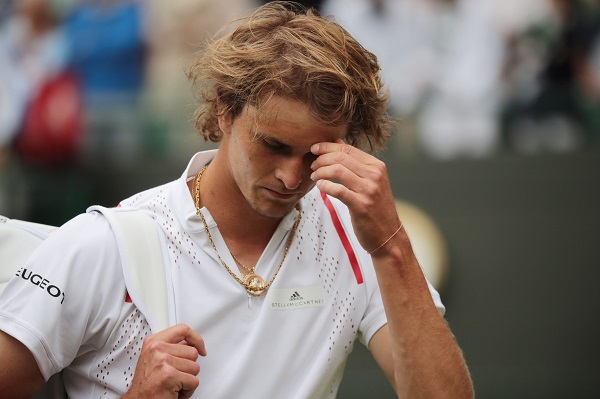 "Honestly what we achieved in the Grand Slams, in tennis in general, during the last 14, 15 years is something special," Mr. Nadal said. "In the same moment have three players that achieved that much is something difficult to repeat because we played more or less at the same time. Of course, going to come somebody going to beat us or we are going to leave because we are not young anymore."
Maybe it's also that when these three came through there were a lot of really good players but not there wasn't quite the dominance in the sport. Federer, Nadal and Djokovic slipped in and created their stranglehold and now it so tough for others to make inroads. Between the big 3 they have won 53 majors.
"They are top players," Mr. Djokovic said of the young ones. "They are carrying now the weight of the top player, which means more pressure, more expectations, more attention.
"For the few years, I was No. 3, 4 in the world, which was great, but I wasn't able to make that next step in the slams and win slams. I know how that feels. There is time. I understand that people want to see a new winner of a Grand Slam. They don't want to see three of us dominating the slam titles. Eventually it's going to come, in about 25 years, then we'll all be happy."