It is one of the most attention grabbing match-ups in tennis when Roger Federer plays Rafa Nadal.
When the draw for the French Open was done just days out from the year's second major beginning, one match potentially stood out as being the most highly anticipated encounter. But before that could actually happen, plenty of water had to pass under the bridge, well enough water has flowed, and that encounter is now going to happen and is arguably the highest profile match at this year's Roland Garros.
Rafa Nadal will play Roger Federer; it is chapter 39 of their incredible rivalry which began in March 2004. Nadal leads the series 23 – 15. Even though Mr. Nadal and Novak Djokovic have the most prolific rivalry in men's tennis, Mr. Nadal has always said that the rivalry he shares with Mr. Federer is the one that is the most significant to him.
"Being honest, personally, for me, the main thing is being in the semi-final," Mr. Nadal said. "The way that I have been playing have been, being honest, very positive. I have been playing well, very solid. Winning good matches against tough opponents like today. I am happy with that.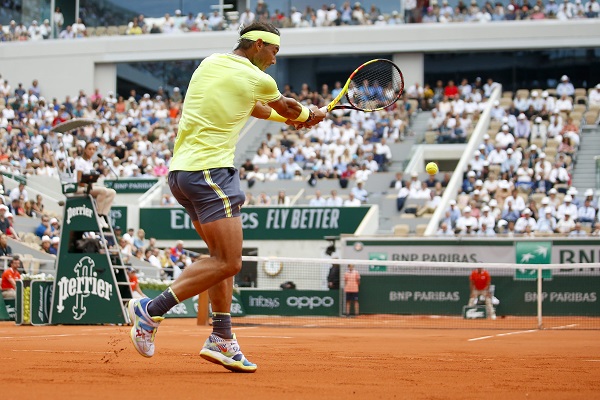 "Of course, after having Roger in front in the semi-finals is an extra thing. We shared the most important moments of our careers together on court facing each other. So is another episode of this, and happy for that and excited, no? Will be special moment, and let's try to be ready for it."
The breakdown of their record is pretty remarkable.
Rafa has not beaten Roger since the 2014 Australian Open, the Swiss has been on a five match win steak (they should have played at this year's BNP Paribas Open but Mr. Nadal withdrew before the match went on court). Mr. Federer has never beaten the Spaniard at Roland Garros and they have met five times, the first, a semi-final, was in 2005. The other four were finals with their last meeting at the French Open being 2011. The last time Mr. Federer beat Mr. Nadal on clay was Madrid 2009.
"Like against any player, there is always a chance," Mr. Federer said. "Otherwise nobody will be in the stadium to watch because everybody already knows the result in advance. And I think sport does that to you, that every match needs to be played before it's decided. And that's exactly what everybody believes by facing Rafa.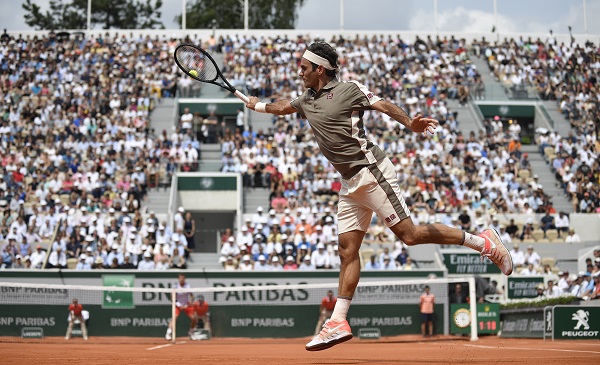 "They know it's going to be tough. But you just never know. He might have a problem. He might be sick. You never know. You might be playing great or for some reason he's struggling. Maybe there's incredible wind, rain, 10 rain delays. You just don't know. That's why you need to put yourself in that position.
"For me to get to Rafa is not simple. It took five matches here for me to win to get there. That's why I'm very happy to play Rafa, because if you want to do or achieve something on the clay, inevitably, at some stage, you will go through Rafa, because he's that strong and he will be there.
"I knew that when I signed up for the clay that hopefully that's gonna happen. If I would have had a different mindset to avoid him, then I should not have played the clay. So, I think by that mindset, I think it helped me to play so well so far this tournament."
By beating Kei Nishikori and reaching the semis, Mr. Nadal has made it a record-extending 12th time in the final four and he is two stops away from a record extending 12th title. The Swiss meanwhile reached the semis for the first time since 2012 when he defeated Stan Wawrinka.
Now, to pick up a very large bucket of popcorn and get prepared for Friday