Roger Federer has made a ton, he is has achieved a century. 100 titles and still counting.
When Jimmy Connors won his 109th and last title it was in 1989 and there was no thought then that his milestone would be approached. Roger Federer was about eight years old. For 30 years Jimmy has become one of the most famous players in the world, and has a second member, Roger Federer.
Mr. Federer won his 100th career title when he turned the tables on Stefanos Tsitsipas and won Dubai 6-4, 6-4. Mr Connors Tweeted: Welcome to the 'Triple Digit' Roger Federer tournament victory club. I've been a bit lonely - glad to have the company !!!
"I think this one has deep satisfaction, because I know what it means," Mr. Federer said. "I like thesis kinds of numbers or records, to be quite honest. This was a very exciting week for me. I did not come here expecting I Was going to win, to be quite honest. I Had not played since Australia. Just happy on the fronts how my game progressed, how well I played in the finals, winning the 100th So many magical things going on ... Yeah, I'm very, very happy right now. "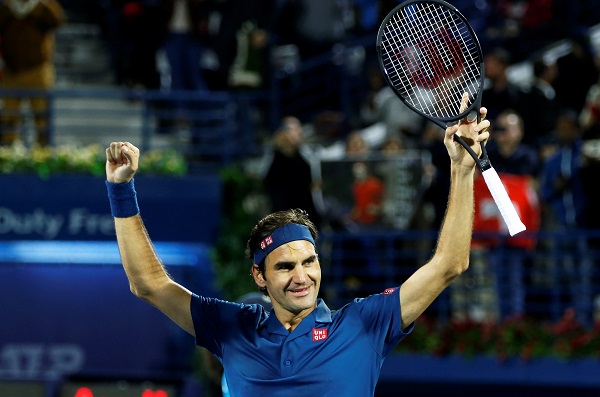 Here are some interesting figures in winning those 100 titles:
67 in straight sets
57 against top 10 opponents
50 opponents
46 titles won as No.1
31 events
35 title defenses
27 was won in 2001
21 titles won as No.2
20 majors
19 countries
And which among those 100 really stick out? There was a big difference, "When a broke the top 10 and a beat Safin in the finals, that title I think it's a special one for me.
He added: "When I came to Milan in 2001, the penalty was already underway by the Dubai tournament, I was ble to beat Kafelnikov along the way, beat Julien Boutter in the final, I think I had a game in the second set, . lost the second, Went into the third . I Was so relieved I Was not going to be that guy Who Was going to be endless talent with no titles You can imagine today sitting with 100: how much disbelief there is in between what happened Then and now. "
KYRGIOS CLAIMS ACAPULCO
In Acapulco, down Mexico way, Nick Kyrgios became the first Australian to win the title. He took 90 minutes to defeat Alexander Zverev 6-3, 6-4. Rafa Nadal, Stan Wawrinka, John Isner and Alexander Zverev, Rafa Nadal, Rafa Nadal and Rafa Nadal.
The win will move Mr. Kyrgios to 31 in the rankings. It is his first title of the year and the fifth of his career. In the muggy conditions, the 23-year-old showed great strength as he battled, at times, a hostile crowd, especially when he played Mr. Nadal. He's having fun with a huge grin after the Isner match that "the crowd was insane, one minute they're booing me, the next minute they're chanting my name".