On-line abuse of tennis players by cowards has been getting out of hand.
I often think about and consider how warped some aspects of society has become as social media has developed. I have no doubt when Jack Dorsey and his partners developed Twitter or when Mark Zuckerberg had a hand in Facebook or when Kevin Systrom and Mike Krieger gave us Instagram, any of them would have figured that their platforms could have developed any kind of hatred by its users.
Tennis, as no doubt other sports and everyday life sees the ugly side of people on social media. Fortunately, it is in the minority, but the fact is that it is still there with vicious attacks.
Look, people rant and rave and can use some of the platforms to vent dissatisfaction with service etc. I have done it myself, but what I am talking about is the vile and abusive and downright disgusting attacks that are laid out against individuals.
I have copped it to a degree. One occasion in particular really hurt me. I had issued a Tweet where I had misread two lines of a 64 men's draw at a moderate level tournament. The abuse I received from two minor league former tennis players was unnecessary, hurtful and over the top.
I was floored by the whole matter. It was a simple error but what was directed at me is nothing compared to what some tennis players have had to endure. And it has come to light all over again recently with world No.1 Naomi Osaka. The two-time major winner lost a match and the on-line abuse she received was disgusting, unacceptable and unnecessary.
Her split with coach Sascha Bajin, which came soon after she won the Australian Open, has been well publicised and she has had to deal with a lot of attention surrounding that. She lost her match in Dubai and Miss Osaka, who won Breakthrough of the Year at the Laureus World Sport Awards, said the loss was a result of the split and was looking forward to time when this news would be wrapping paper for fish and chips.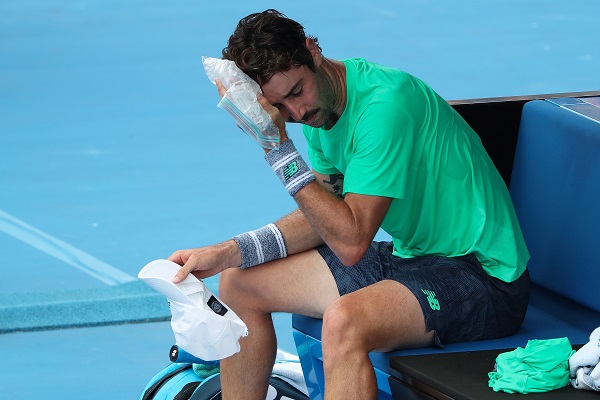 "It's a little bit hard because I feel like people are staring at me, and not in a good way," she said. "I don't think I necessarily understand what position I'm in, in a way, because last year I wasn't even anywhere close to this ranking. People didn't pay attention to me. That's something that I'm comfortable with. I don't really like the attention, so yeah, it's been a little tough."
While all that is frustrating to deal with, it was the on-line abuse she received following the loss that was incredibly foul and intrusive.
On Twitter she received a message that read: "I wish you get terrible injury" six times and then several repeats of: "I wish you get terrible injury scum and you disabled without legs". The messages came from a Twitter account titled Ergo505 and was labelled "Every time Without Fail".
The Tweets are coming from people who have lost tennis bets. In Miss Osaka's case the messages were apparently DMs (Direct Messages). From my understanding, DMs can only be sent to a person if they are following you. If that is actually the case, then this is someone she is following but doesn't know who it is.
The real scum of the earth, the people who send these messages are also cowards because they hide behind aliases and are unknown. It is hard to track them.
Players generally try and ignore them and put blocks on the individual knowing these are warped people. One element of pleasure for a player who might receive such a message on social media is to know that the person has lost money betting … and that is karma.
The individuals who post such comments are cowards, there is no other way to describe them. They hide under false names, they do not have their pictures on their profiles and do their unsavoury work anonymously.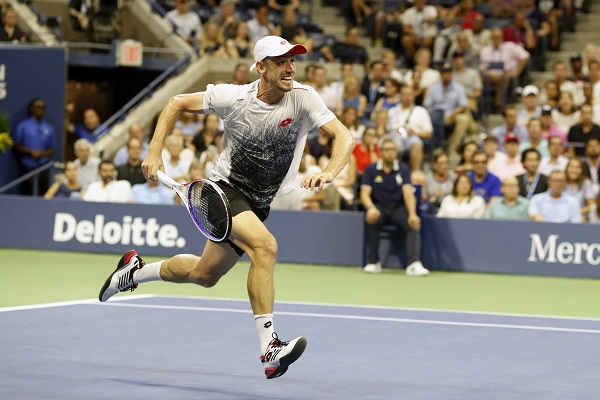 I was at a tournament in Memphis when the Australian player Jordan Thompson started receiving hate messages when he lost there. It came to light because he Tweeted the evidence and good on him for trying to expose these idiots. The messages were beyond abuse. I saw some of them and no one should be made to see such comments.
Another Aussie player, John Millman enjoyed the biggest win of his life when he beat Roger Federer at the US Open but when he lost to Novak Djokovic the hideous comments started.
"The abuse is 100 per cent betting driven," wrote Mr. Millman in the respected on-line publication Players Voice. "Every now and again you check out a profile of one of these guys. You see they've got kids, and you really question what type of people they are to treat others the way they do."
How does one rid social media platforms of such awful behaviour? That's the big question. Is stricter verification required? Maybe. Could it be that pseudonyms might need to be a thing of the past? The social media platforms need to have this in their sights. Not just to protect our tennis players but anyone who comes in contact with such junk.
It really is starting to border on criminality.