It is highlighted once more that Serena Williams is more than a tennis player, more so than any other tennis player.
The Academy Awards. The height of the awards season. Best Picture. Best Actor. Best Actress ... Director and more. And for the first time in the history of tennis, and sport for that matter, will be on stage in front of all the Hollywood glitterati. Serena Williams will announce one of the Best Picture nominees.
Which appointment will she be given to speak of? Black Book, Black Star, Bohemian Rhapsody, The Favorite, Vice, Roma and Black Panther.
Amusingly if you break it down, she could have one of the Best Picture nominations. With her, a star is born (definitely), she can be like a rhapsody and a bit bohemian at times, she and her husband Alexis puts in Roma, whenever she plays she is regarded as the favorite, she is like a super hero similar to black panther, and being African American she, more than most other players, would be all too familiar with the subject matter of the true stories in the amazing movies Green Book and BlackkKlansman.
Serena has been to the Hollywood parties, to Oscar parties, like the one by Vanity Fair, had a documentary made about her, acted in bit parts, was in Beyonce's music video for "Lemonade" and appeared in "Lip Sync Battle".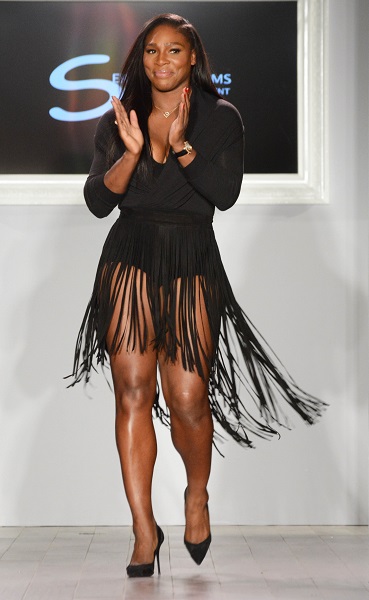 She has a home in the business, let me not forget a trainer, a Meghan Markle who had her front and center on a royal wedding, and she had an eye on Hollywood. But here is the thing, no one in tennis, and probably sport in general, has a person from such humble beginnings, transcended society the way Serena Williams has.
It is really remarkable how she has gone beyond tennis. She is more than a tennis player, she is a role model. She is a brand and when I asked her that some time ago, she said with a smile "and a good brand too". (Tennis players as brands is an up-coming story I will be doing for We Are Tennis.)
No one in sport has become so many things - business, entertainment, fashion (she's shown at NY Fashion Week), philanthropy, social media, and so on. Certainly, many tennis players and other athletes have really done a lot of good with their foundations by providing attention worthy information and rightly getting recognized in different avenues of society.
Not one comes close to Miss Williams in the variety of areas.
Roger Federer Maria Sharapova who also had a part in Ocean's Serena and Roger, has attended the Met Ball - BTW this year Serena is co-chair. Rafa Nadal with "everyday people" to help, has the last year's floods in Mallorca, and Novak Djokovic does his great charity work. But has anyone crossed as many boundaries?
Roger and Rafa have more followers in their social media circles like Twitter but no doubt the vast majority of their followers would be tennis enthusiasts goal, in my mind, no one is in the ball park with Serena when it comes to diversity. Being part of the Academy Awards is just another aspect to prove that.
And the Oscar goes to ...