Novak Djokovic and Rafa Nadal will meet for the 53rd time when they play the Australian Open final.
Few rivalries in tennis have been as prolific as the one between Novak Djokovic and Rafa Nadal the two best players in the world. When they meet in the final of the Australian Open it will be their 53rd and the split is 27-25 to Mr. Djokovic. They both had emphatic semi-final victories, Mr. Nadal lost six games, Mr. Djokovic just four and one has no doubt that the latter was making a very loud statement.
Certainly, the Serb has been impressive in his run up despite losing two sets en route to the final, but the focus of attention has been on Rafa and the "take no prisoners" results he has had. He has not lost a single set and the closest he has come to losing a set was one tiebreak. Nole would have been aware of the banter so when he played Lucas Pouille in the semis he was on a mission. He was going to send a message by stealth. It was obvious when he had a half wry smile to this question.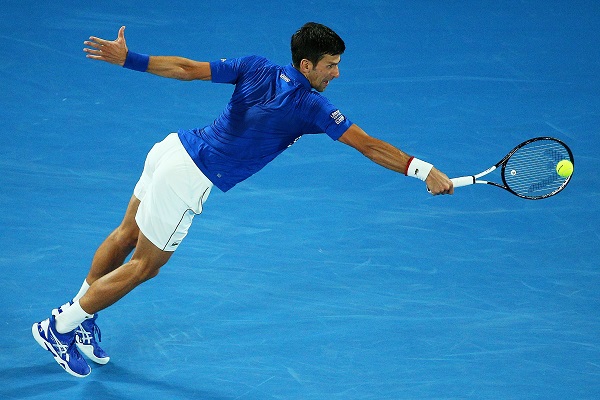 Did you watch Rafa's match? Did you go out with the intention of conceding fewer games than he did?
Mr. Djokovic said: "Yes (smiling). It was hard to do that but somehow managed.
"He has played impressively well throughout the entire tournament. He hasn't dropped a set. He looked as good as ever on the hard court throughout these few weeks. I haven't played bad myself last couple of matches. I think that this finals comes at the right time for both of us. I'm sure we're gong to have a blast on the court.
"We can promise one things, and that's knowing both of us that we're going to give absolutely everything out on the court. I think people will enjoy it. I will of course, try to play as well as I have so far. Of course, playing Rafa requires a different approach tactically. I'm sure it's the same from his side towards me.
"He's my biggest rival in my career. I've played so many matches against him, epic matches on this court. Of course, the one that stands out was the finals of six hours almost in 2012. Hopefully we don't go that long this time. But I'm sure we're going to have a good finals."
Certainly there are many who consider that 2012 final one of the best ever matches. In my view it was only from the second half of the final set when it become gripping and oh so dramatic. It was then that we experienced stand up and cheer moments but up to then it was, in my view, just a very long tennis matches with a few moments of splendour.
It is the seventh time that Mr. Djokovic is in the Australian Open final and he has won every one he has played. He shares the record of titles with the legendary Roy Emerson (who was awarded an AC, one Australia's of the highest honours the day before the men's final on Australia Day) and Roger Federer.
That is not nearly enough for Mr. Djokovic who wants to stand alone with records and there is nothing wrong with that. If he was to win it would be his 15th major, breaking the tie he shares with Pete Sampras and putting him in clear third place behind Mr. Federer and Mr. Nadal.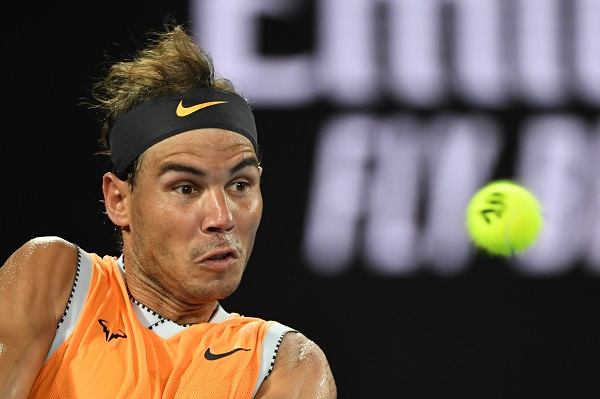 For the Serb it is night and day with his tennis compared to last year's Australian Open when he was in a miserable state mentally and physically and he lost to Hyeon Chung in the last 16.
If the Spaniard was to claim the championship it would be his 18th major placing him just behind the Swiss immortal who won his 20th this time twelve months ago. It will likely reignite the discussion about who is the GOAT. A victory to the Spaniard would be his second Australian Open making him only the second man in the open era, the other being Rod Laver, to win each of the majors at least twice.
The Australian Open is Rafa's first tournament since the US Open and there was concern about his physical being when he withdrew from Brisbane just before the Open. It is surprising that there was concern on how he would perform without any match practice for so long. That should not have been a worry, after all it is not Joe Shmo, but Rafa Nadal.
"Was little bit worried, of course, because have been issue after issue," he said. "But I was practicing great. That's the real feeling. On Brisbane I had a great week of practice. I never stopped practicing. I had that thing in the thigh, leg, small strain there. I went to do the MRI, all the stuff. I didn't feel very bad, but the doctors didn't allow me to go on court. Even the doctor from Brisbane, the doctor from Spain. I can't go against the doctors, even when I wanted to play.
"One of the reasons that I wanted to play was because I felt myself playing so well there, practicing the days before. During the week have been very positive practices for me, too. I was worried about having another issue. But in terms of tennis, I know I was playing well. Then, of course, you have to compete. After four, five months without action at all, then of course you know that you can come here and anything can happen, no?
"But the feelings have been positive since during December and the beginning of the season. I felt I was doing a lot of things well."