Petra Kvitova and Naomi Osaka will play the Australian Open women's final and both have a great backstory.
Irrespective who wins the Australian Open women's title, Daphne will be going to a good and loving home. The Daphne Akhurst Cup, the shining beacon will have a brand new name engraved on its plinth, either Petra Kvitova or Naomi Osaka. Whoever holds it has extra reason to be joyous and proud. Both are worthy stories.
It is a first-time meeting between them. If it is Miss. Osaka, then she will be able to relish her moment in the sunshine which would hopefully make up for the sad way the US Open ended last September. If it is Miss. Kvitova then the journey she has embarked on will be well rewarded; the return from the horrific incident that almost ended her career.
Petra has laid before us the strength of the human spirit. She has revisited, incredibly, that fateful night days before Christmas in 2016 when a madman attacked her with a knife in her own apartment and cruelly her left hand, her playing hand, was slashed. Blood poured everywhere as skin parted and hung revealing so much just below the surface. It was gruesome.
Extended surgery put her back together and it took some time for the physical scars to heel. You can repair physical injuries in a timely manner, but it's taken way longer for the mental and emotional scars to mend. Probably even now those laughing eyes which are as pale blue as aquamarines still hide some of the memories of that horrid night.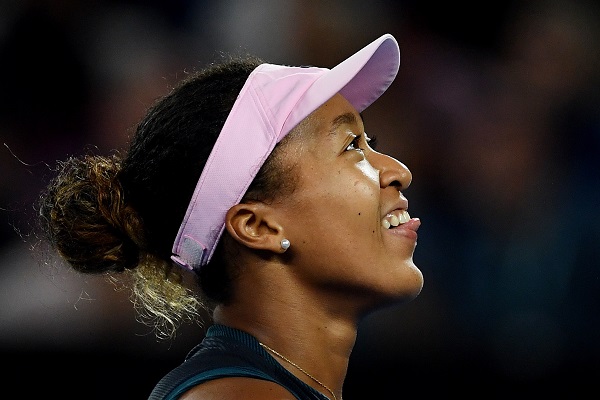 The tennis family was naturally shocked with what happened to Miss. Kvitova and for those of us who were around, it provided an unsavoury flashback to the hideous stabbing of Monica Seles years before. In my mind that awful, awful incident began a change in the sport which had been so open and friendly and unobstructed.
While the circumstances of the respective stabbings were different, there were similarities with Miss Kvitova and Miss Seles, both truly caring people who should never have been thrown into such situations. Three years after her stabbing Miss Seles made her comeback and won the Australian Open, two years after her attack Miss Kvitova is in the Australian Open final. The two women met last June.
"She was the one who wanted to meet me, so it was just great and big honour," Miss Kvitova said. "I know that how it affect her career a lot, especially it happened on the court. So, it's a bit different, but it was such a nice feeling to meet someone who kind of went through same things and thoughts and everything. Yeah, it was very nice."
For anyone to be put in a position where the chances are high of never being able to do what you love and what is part of what you are would have to be overwhelming to absorb. It just highlights the fragility of a human – one minute you feel wonderful and the next your world has crashed in and you are gasping for air, fear can't be any more vivid on a face.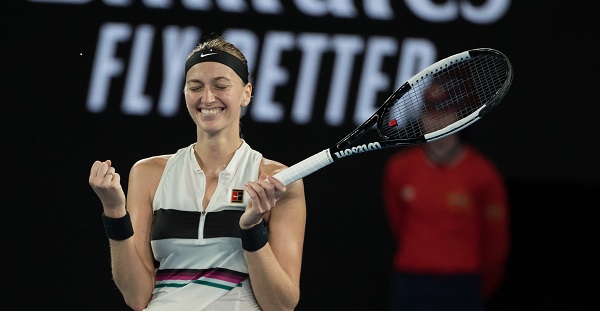 "To be honest, I'm still not really believing that I'm in the final," Miss. Kvitova. "It's kind of weird, to be honest, as well, that I didn't know even if I gonna play tennis again. Yeah, it wasn't really nice time to be dealing with everything. It wasn't only physically but mentally was very tough, as well. It took me really while to believe, to the people around me again, and especially to the men, for sure.
"So, I wasn't pretty confident to be alone somewhere. I do remember coming first time I was alone in the locker room in Prague in the club, and I came to my team and said, 'Well, it was first time I was alone there, and, yeah, it was good one today that I really felt okay'.
"It was a lot of work with the hand. It was lot of recovery, treatment. I think that's kind of the sport life help me a lot with that. I just set up the mind that I really wanted to come back, and I just did everything.
"I was, like, practicing with the hand, like, two, three times per day, which I don't know if normal person will do that, but of course that I needed the hand to be back on the court. Not only on the court but be able to kind of live normal life.
"Those three months were very, very tough. I find out lately that my doctor wasn't really happy with my hand during the second month, because the scars were very, very tight and hard, and I couldn't really do anything with that. Luckily, he didn't tell me, like, during that period. He waited when he could tell me.
"So, I think that kind of the mental side was there, and I really need to be strong and not really thinking too negatively about it, but of course those thoughts were there, as well. Yeah, it's been long journey."
And if Petra wins the Australian Open which would be her third major, and it would net her the world No.1 ranking as well for the first time, Naomi will still be disappointed at not achieving the same, but she would also be very happy for Miss. Kvitova. Rare is it that someone is so universally liked.