Andy Murray has announced that he is being forced to retire.
Andy Murray, excuse me Sir Andy Murray, was the greatest tennis player in the world. He was part of the Fab 4 alongside Novak Djokovic, Roger Federer and Rafa Nadal. It is sad for him to be forced to do so because he is forced to withdraw from his body.
A tennis player, or for that matter any athlete, wants to be able to go out on their own terms. Andy has not been given that opportunity.
It was a year ago that he started with the Australian Open and underwent surgery on his hip in Melbourne. It has been a long time since it was a long time ago, and it was a long time ago. The knife was the last option. He played Queen's and Eastbourne on the surface grass and felt optimistic. Next, he played a couple of events on the US hardcourt circuit, but he was struggling.
Recently he said he could not get back to 100% and he was still suffering. His surgeon also said that there was nothing more that could be done, and Andy would never be 100%.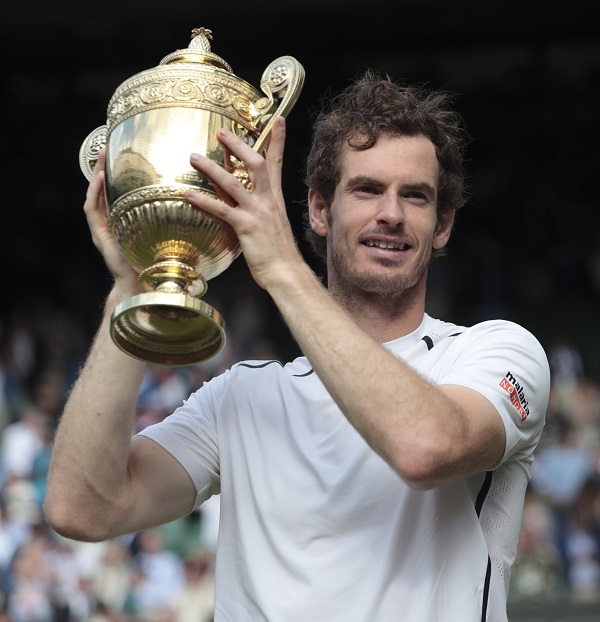 Fighting back tears which resulted in a lot of trouble in Melbourne to compose himself, Andy returned to make the announcement when he was feeling. He replied: "Not great."
"Not feeling good," he said. "Been struggling for a long time ... I'm not sure I can play through the bread for another four or five months. I can play with limitations. But having the limitations and the bread is not allowing me to enjoy competing or training."
He was hoping to be able to play his final match at his beloved Wimbledon - on that hallowed Center Court he won the title and Olympic gold medal, but he sadly believes the Australian Open could be his final tournament.
A winner of 45 career titles which also included the US Open, he was world No.1 and five times reached the Australian Open Final. And he led Great Britain to the Davis Cup by BNP Paribas.
He gave everything he had on the tennis court and the highest respect for him could not be denied.
While he portrayed a personality, he is in fact a very funny person and one of the nicest and most polite and courteous people you could meet.
The Darren Cahill commented on Twitter: "When you search for examples of the game, there's a picture of Andy Murray sitting under that quote. Remarkable discipline for training, competition, sacrifice, perfection, a little crazy goal a legend of a bloke. Bravo Andy. "
Andy Roddick who played Andy eleven times for a record of 3 to 8 months on Twitter: "If this is true, I tip my cap to @andy_murray! Absolute legend. Short list of best tactics in history. Unreal results in a brutal era ...... Nothing but respect here. I hope he can finish strong and healthy. "
Mr. Roddick added: "Just thinking out loud here. He deserves his moment to say goodbye at Wimbledon. He's too important to Great Britain and Wimbledon history ... he would be a pretty cool moment to play doubles w his wife at Wimby if he can not play singles. "
Sir Andy Murray will be missed.