The Czech Republic has won the Fed Cup by BNP Paribas again.
The format for the Davis Cup by BNP Paribas is changing. This is the last year in its present format and in 2019 the new look comes to realisation. While nothing has been really put on the table formally it is certainly understood that the Fed Cup by BNP Paribas will also go through a renovation and repositioning.
The thinking is that Fed Cup will take on a similar look to the new Davis Cup but many forget that Fed Cup was originally played in one week. The home and away concept for Fed Cup came into being in 1995 but quite possibly in 2020/21 it will mirror Davis Cup by BNP Paribas.
So nations are down to their last couple of tries to win the women's team competition under its present look. The most successful Fed Cup nation – the Czech Republic - of the last decade returned to "champion nation" status.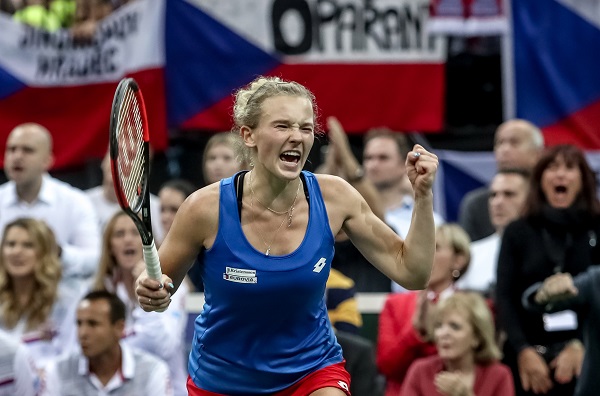 The Czechs defeated the defending champions USA 3-0 to win the Fed Cup by BNP Paribas for the sixth time in eight years and the USA has failed to get over the Czechs for 33 years.
The first reverse singles was a nail-biter and it lasted three hours 44 minutes as Katerina Siniakova saved two match points to defeat Sofia Kenin 7-5, 5-7, 7-5. It was a match that ebbed and flowed, emotions and being emotional contributed to the mental and physical aspects.
Siniakova was up a set and 3-0 with chances for 4-0. She squandered that and then was up 4-1 in the decider before messing up that advantage. Nerves were on edge, even more so than a chase sequence from one of the Mission Impossible movies. At times it seemed this was going to be an impossible mission for both women. That obviously added to the drama of the whole affair.
It ended with Kenin going just long with a return and while a shocked Siniakova tried to realise what had happened and catch her breath, Kenin maybe have ended any climatic drought with the tears she was shedding.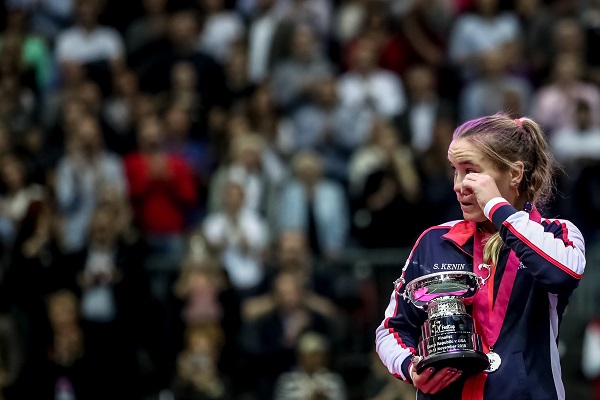 "It's amazing, unbelievable," Siniakova said. "I cannot imagine a better finish for the season. I'm just really happy. It was so tough. We both played amazing tennis and there were so many ups and downs. I was still trying to fight, because I felt like I was playing great, and I was losing! In the end I was so happy that I could fight back. For me it means a lot.

The atmosphere in Prague's O2 Arena, which seems to be the spiritual home for Czech tennis team events, was quite fantastic. It was loud. It was deafening and those fans were on a mission to see their nation get over the line once again. Siniakova said it was amazing and she never imagined they could be so loud. For her it "really felt like I was playing for them, not just for me".

The Czech captain Petr Pala said: "I'm not thinking about our other titles at the moment, just thinking about our last match, which was brilliant, unbelievable. Both girls were fighting until the end, fighting for every point, so many emotions, ups and downs on both sides.

"I was very glad Katka could pull that one out, because it could have been a very long day. What a performance. Big credit for both of them. She'd never played the closing match of a tie. The spectators helped so much. For us it means so much to play in front of a home crowd of 14,000 people. It doesn't happen very often. I'm very pleased, and I think they got what they came for."