Todd Reid, an Australian former player and junior Wimbledon champion, died this week and maybe depression was a contributor. When does sport start taking more responsibility?
This week I was incredibly saddened to learn of the passing of Todd Reid. He was only 34. I knew Todd when he was growing up as an Australian junior player and well into his years on the pro tour. In 2002 he won junior Wimbledon from a field that included Andy Murray, Tomas Berdych, Jo Wilfried Tsonga, Dudi Sela and Steve Darcis to name a few and there was plenty of buzz about Todd Reid on the tour.
Todd was from the eastern suburbs of Sydney, one of the beach suburbs. I remember him as a bit quiet but easy going. He was a very nice young guy who was dealing with a lot of attention being cast over him because of his tennis ability. I had not spoken to or seen Todd for a few years, but whenever I did it was nice to catch up with him.
From the age of 13 he was being touted as a great hope for Australian tennis. At one stage he was the third highest ranked Australian behind Lleyton Hewitt and Mark Philippoussis. Endorsements were poured on him (one estimate said he gained a deal of $400,000 and he'd barely played the tour), he was "drafted" into the Bollettieri Academy and at that tender age there was even an article about him in the New York Times.
Todd, who played Roger Federer in the third round of the 2004 Australian Open, struggled to really make a senior break through in the sport. He came close to the top 100 once but then was struck down by glandular fever. He had his fair share of injuries and illness, but he kept trying to rally back. It was commendable that he never lost sight of his dream and belief in himself but unfortunately the game had passed him by and eventually reality set in and he retired.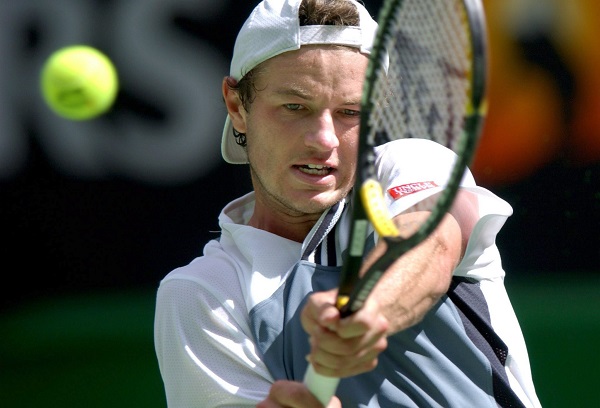 The cause of his passing has not been disclosed but Todd was battling depression. In Australia it is now mandatory when something like that is known media outlets finish a story with contact details for organisations that deal with mental health issues.
It is a very sad situation in society and it really hits home when it is someone you have had an association with or has had a presence in the community you are part of.
We put these young people up on pedestals and shower them with everything possible, but they can't cope. The pressure is phenomenal on their young, immature brains and bodies and they often don't know where to turn or what to do.
We are seeing too much of this happening and where is the help coming from? I can't see it coming from anywhere. Connected interests, whether a coach, the media, parents, a manager, an association, make the most of them as if they are a commodity and these young people are expected to behave and adapt as if they are totally au fait with it all.
They are most definitely not au fait. They cannot think for themselves and when they are left to their own devices that lack of understanding scares so many of them and they can go off the rails and in many cases suffer badly on the mental side of things.
Professional sport in unforgiving. These are still kids, even if they are in their 20's. In the '80's there was all the discussion about "burn-out" of players; I really wonder if much has changed apart from the cosmetics. There have been well documented cases of footballers who have suffered mental break downs and in cricket a 20-year-old named Will Pucovski is taking extended leave and is "receiving treatment for a mental health-related illness".
When is all this going to stop and when will people around some of these young athletes start paying attention and take responsibility and action?
Sport and society can't let this keep on happening.
R.I.P. Todd Reid.