It is often said things happen for a reason, let's see if that will be the case for Serena Williams.
You know that saying … "everything happens for a reason"? You are hoping for something badly and it doesn't work out And you get frustrated and annoyed and question why it wasn't what you wanted?
Maybe that will be the case for Serena Williams. She took it on the chin even though she would have been very disappointed at losing the Wimbledon final to Angie Kerber. Had she won Serena would have equalled Margaret Court's all-time record for most majors at 24. She no doubt appreciated that she had made incredible progress in reaching a major final just ten months after giving birth. She was accepting of the situation.
She went into the US Open final as the hot favourite against Naomi Osaka in her first major final and the pressure was definitely on Miss Williams. She had the chance to separate herself from Chris Evert for the most US Open titles and again was one win away from equalling Margaret Court's all-time record of most majors of 24. And to do that in her own country would have been monumental. We all know what happened, so it is no point rehashing things.
It was just the second time in her career that she had lost back-to-back finals at the majors, the other was in 2016 at the Australian and French Opens.
It is surprising that in some circles a question has been raised about her winning another major. That just floors me. Just because she has lost two finals in succession means nothing. She was coming back from childbirth and while it is Serena Williams, she is also a human being.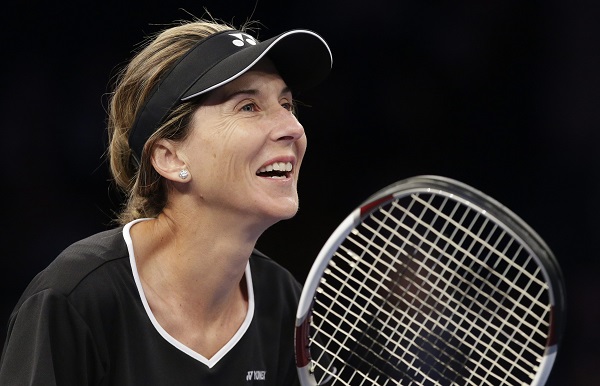 So, getting back to the point, that things happen for a reason, it would be pretty ironic if she was to achieve that 24 karat milestone at the Australian Open … in Mrs. Court's backyard. I am going on the record now to say that if Serena Williams plays the Australian Open, and there is no reason to suggest that she won't, she will win it.
At the BNP Paribas WTA Finals in Singapore Monica Seles said she believes Miss. Williams, at the ripe young age of 37, is a contender for majors for at least the next two seasons
"Is it going to be 2019, 2020? I think sooner or later, she's going to win her next grand slam and probably a few more I think, as long as her body allows her to do that," Miss Seles said. "I think she definitely has that hunger. In 2018, being so close at Wimbledon and the US Open, but yet so far away, is going to definitely give her that extra incentive and practice to do that.
"I'm sure she's navigating new waters with being a mum, professional player, getting married, making history. These things usually don't happen all in one year like it has happened in her life. So, just as a fan of the sport, fan of hers, it's really an exciting time to watch."
Bingo Monica nailed it in one!
And for good measure don't write off Roger Federer either, I believe he still has one more major left in him as well.