Wimbledon has announced that from 2019 The Championships will have a final set tiebreak at 12-12.
The consensus is positive over Wimbledon deciding to play the fifth set of a match rather than playing it, but all of a sudden. I think I have been playing in the final set.
The Wimbledon statement said: This rule, which will be treated with respect for the Rules of Tennis by the ITF, will apply to all events at the Championships across Qualifying, Gentlemen's, Ladies', Mixed and Junior singles and doubles. The match winner (s) will be the first player (s) to win seven points with an advantage of two or more points. There will be no change to the current format of the wheelchair and quad wheelchair events, which are the best of three tie-break sets.
As much of a traditionalist as I am with this sport, and I have said many times on wearetennis.com that too many traditions have been taken away from tennis, it is visible that the time has at 12-12.
The committee also states that this decision provides an "equitable balance between acquiring ample opportunity" and "providing certainty that the match will reach a conclusion in an acceptable timeframe".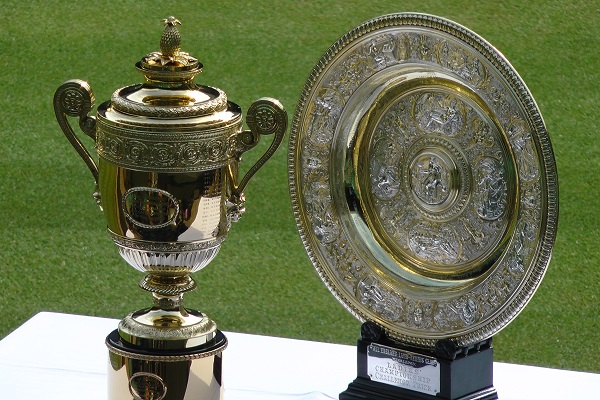 It is a sensible decision and having a player like Tim Henman on the Wimbledon Committee would give this decision a lot of credence. The Club, as expected, had many discussions with players and the vast majority view was in the final set.
More than 6-6, which is the norm for other sets, is compromised. This tournament is different and has the breaker at 12-12 makes sure it continues to be set apart from the norm.
Some are calling this the "John Isner Rule" which is amusing. You will remember Isner was involved in the two most "celebrated" matches that played the fifth set - in 2010 against Nicolas Mahut that ended 70-68 in the fifth and this year in the longest semi-final played at Wimbledon, against Kevin Anderson, that was 26 -24 in the fifth.
But I think is stretching things. This year was his tenth (before 2018) did he play final sets that were extensive, the famed 70-68, a 12-10 in 2015 and a 19-17 in 2016.
In the ten years Mr. Isner has played Wimbledon he has played 44 tiebreakers in 21 matches and has lost eight of those matches. John Isner can not help but play long matches and tiebreakers.
That aside, it's a decision that has been made. Maybe it should be the benchmark for all the four majors and Davis Cup by BNP Paribas and Fed Cup by BNP Paribas ... and maybe even the respective year-end finals. It would highlight their difference and stature further.