There was a claim of gender bias against women in tennis following the US Open final. The number provide otherwise.
The fallout from the US Open women's final continues with the issue of sexism being the prominent factor. Serena Williams was very emotional on court during the match when she questioned points being taken away from her when men do and say much worse things on court but are not penalised as much.
In her post-match media conference, she added to the sentiment saying she was fighting for women's rights in this instance and again stressed that there was a gender bias.
"I've seen other men call other umpires several things," she said. "I'm here fighting for women's rights and for women's equality and for all kinds of stuff. For me to say 'thief' and for him to take a game, it made me feel like it was a sexist remark. He's never taken a game from a man because they said 'thief'.
"For me it blows my mind. But I'm going to continue to fight for women and to fight for us to have equal -- like (Alize) Cornet should be able to take off her shirt without getting a fine. This is outrageous.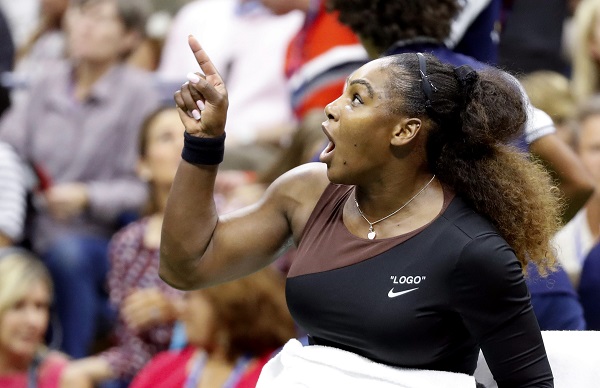 "I just feel like the fact that I have to go through this is just an example for the next person that has emotions, and that want to express themselves, and want to be a strong woman. They're going to be allowed to do that because of today. Maybe it didn't work out for me, but it's going to work out for the next person."
From the outset the aspect of gender bias was refuted and now the numbers do not lie. Here is a breakdown of fines at the majors from 1998 to 2018, the last 20 years.
In this break down there are just two areas where women outdo the men; skipping a post-match media conference and coaching which was the centre of the Williams controversy … not for one minute is it being suggested that Serena accepted coaching during the final, but her coach Patrick Mouratoglou certainly admitted to coaching.
All Fines, 1998-2018
Men
Women
Audible Obscenity
344
140
Unsportsmanlike Conduct
287
67
First-Round Retirement
2
0
As we said, the figures don't lie and with these numbers, if anything, the gender bias is not against women but men. Above all, the rules have been enforced.