Juan Martin Del Potro will play the final of the US Open, scene of his greatest triumph in 2009, against Novak Djokovic.
Juan Martin del Potro is a "gentle giant". Just ask Novak Djokovic. He made that clear when talking about playing the Argentine in the US Open final.
In a match that finished abruptly when Rafa Nadal retired after two sets because of his troublesome right knee, Delpo reached a major final for the second time in his career and the first since winning the Open back in 2009 when he also beat Mr. Nadal in the semis.
Mr. Del Potro has been through hell with his well-documented injuries over the years since he popularly won the Open. The wrist injuries took him off the tour so often and pictures of him on a hospital gurney showing his heavily immobilised wrist were frequent, but sill he maintained his composure and worked to get back.
To see such a fabulous athlete sidelined was very disappointing. But he is definitely back and his opponents say he is playing better than ever.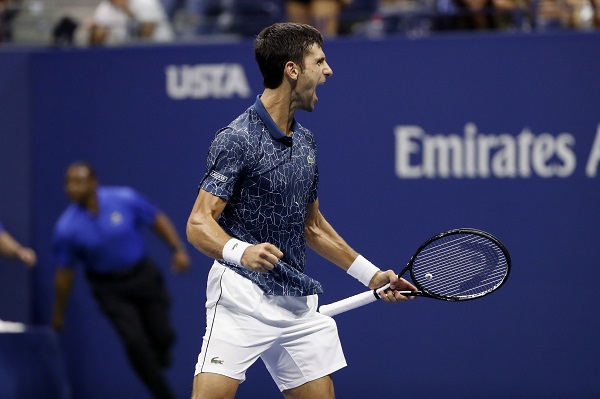 "I think I'm older, of course. I cannot believe that I will have a chance to play another Grand Slam finals in here, which is my favourite tournament," he said. "So, it would be special to me. Would be a big challenge, as well, because I've been fighting with many, many problems to get in this moment.
"I'm here now. It will be a difficult match, of course. But anyway, I think I've been doing a good tournament. And in the finals, anything can happen. If I win, great. If not, I been playing a great tournament and I will be happy anyways."
Going into the final Mr. Djokovic leads their head to head series 14-4. The last time Delpo won was at the Rio Olympics. Last year they played three times and Mr. Djokovic won all. This will be their first meeting in 2018.
Both Mr. Nadal and Novak Djokovic, who he meets in the final, can empathise with Delpo over what he has been through with the injuries although neither have been off the tour as much as he has. Rafa has definitely experienced a lot but he has still been able to play way more than Mr. Del Potro while Nole had his sideline [period from Wimbledon last year till about the Australian Open this year.
"I personally like him very much, not just as a player but as a person," Mr. Djokovic said. "He's a dear friend, someone that I respect a lot. We all felt for his struggles with injuries that kept him away from the tour for two, three years.
"But he was always a top five player in the eyes I think of everyone. Even when he dropped his ranking and started to, you know, work his way up, but we all knew that he has a capacity and a quality to get to the point where he is at the moment. It was just a matter of time.
"I saw before the match against Nadal a stat that he's the player that made most wins against No. 1's of the world. That shows the quality that he has, especially in the big matches. He's a big-time player. He's a big-match player. He's a Grand Slam winner. He's playing tennis of his life, without a doubt, in the last 15 months. I all kind of started with him in Rio, Olympic Games. That's where he got, I feel like, a great confidence boost. Obviously, he played ever since very consistent on the big tournaments. That's what made him now No. 3 of the world.
"He's working his way up. He's playing really some powerful tennis."
Juan Martin explained the worst moment in his career was in 2015 when he was close to quitting tennis because he couldn't find a way to fix his wrist problems. He had been suffering a lot and he was having bouts of depression for a couple of months also. He never got a chance to feel better which really was a low point.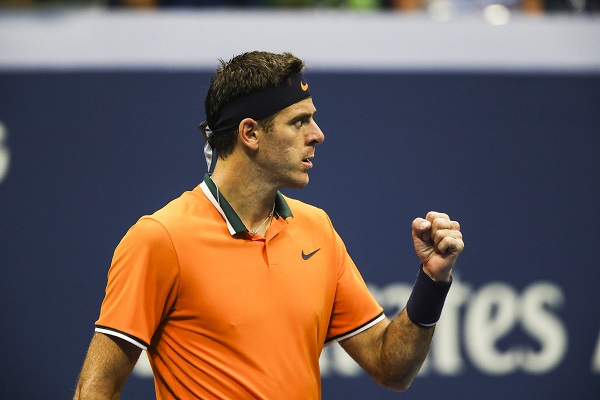 "That is completely in the past, and now I'm having a good present, looking forward for the future," he said with a smile and his pale eyes lighting up. "I didn't expect to get this kind of emotions playing tennis again. Reaching finals, winning titles, having my highest ranking ever in this moment, everything is almost perfect."
The US Open is his favourite tournament he says, and the fans love him in th Big Apple. There id a large South American, Latino community and they are on hand to cheer him on and that lifts his confidence.
"I won my only Grand Slam here," Mr. Del Potro said. "When I was a kid, I mix watching soccer and the US Open, that's it. That's why I say that this could be my favourite tournament.
"Then I came here, playing every year. I played well. I got too much energy from the crowd. I have a lot of fans who came specifically to this tournament. That's why it is my favourite one on tour.
"I'm exciting to keep surprising the tennis world, as I did with myself. Never knows what could happen in the future. So, I'm happy just to be a tennis player again after all my wrist problems."
Tennis feels the same way.