Serena Williams and Naomi Osaka will play the women's final of the US Open and Osaka won their only previous match this year.
The long and winding road, that leads to that door, the journey over the last year will never disappear, many times she's been alone and many times she's cried, any way you'll never know, the many ways she's tried, to reach that door.
It's been ajar and once again it is ajar for Serena Williams as she enters the final of the US Open for the ninth time, looking for a record seventh title in her 31st major final as she tries to equal Margaret Court's all-time record of 24 majors.
"Honestly, it is remarkable," she said. "I couldn't have predicted this at all. Just been working really hard. Like I said, this is just the beginning of my return. I'm still on the way up. There's still much more that I plan on doing. You don't reach your best a couple months in. That's kind of where I am now. I just feel like there's a lot of growth to still go in my game. That's actually the most exciting part."
Trying to set up a road block is Naomi Osaka who is the first Japanese woman to reach the final of a major. This is their second meeting this year – Miss. Osaka had won the BNP Paribas Open in Indian Wells and then drew Miss Williams in the first round of Miami and beat the woman she refers to as her idol. That was the American's second event back.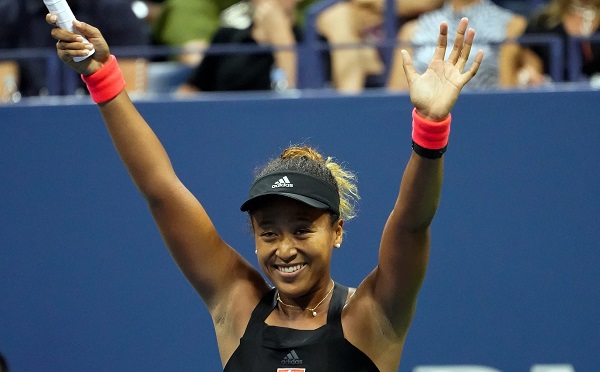 Incredibly this week is the one year mark since she had her baby Alexis Olympia and navigated what became that long and winding road which resulted in four surgeries to essentially save her life.
"I got a little emotional (on court) because last year I was literally fighting for my life in the hospital," Miss. Williams said. "To come from that, in the hospital bed, not being able to move and walk and do anything, now only a year later, I'm not training, but I'm actually in these finals, in two in a row. Like I said, this is the beginning. I'm not there yet. I'm on the climb still.
"I just feel like not only is my future bright, even though I'm not a spring chicken, but I still have a very, very bright future. That is super exciting for me."
She can't indicated how far she from her best; many feel she is there. Serena thinks maybe 60% and if that is the case, it should be a warning to the other women. And interestingly she says that she "don't feel like me".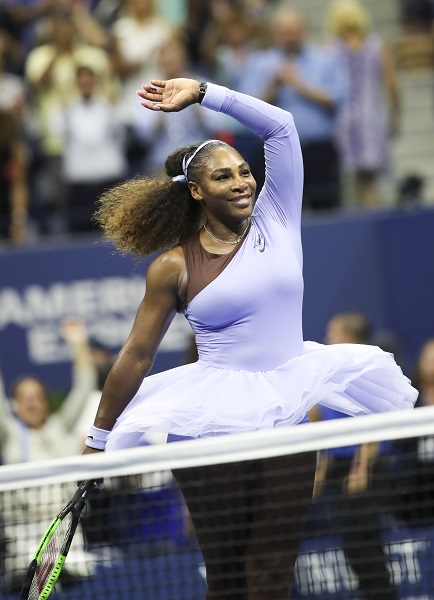 "I think it takes time. My mom said it takes, like, a full year to kind of get back. I'm at a full year now, but I'm also playing a sport professionally. The emotions and expectations and all the other stuff that you add on top of it, it's a lot," Serena added. "I just feel like I'm definitely not there. Even my body is different. Like, I actually weigh less than I did before I got pregnant, but it's distributed differently now."
Miss. Osaka says this all feels surreal, being in a major final and in particular having the legend across the net. As a young person she dreamed that one day she would "play Serena at the US Open in the final.
"Just the fact that it's happening, I'm very happy about it," she said. "At the same time, I feel like even though I should enjoy this moment, I should still think of it as another match. Yeah, I shouldn't really think of her as, like, my idol. I should just try to play her as an opponent."
Asked how those dreams turned out, Naomi looked up smiling: "You already know. I don't dream to lose. That's how I'm answering your question."
Let's see if the door at the end of that long and winding road flies open.