David Ferrer, the very tough and strong Spanish player has played his last major.
David Ferrer played his last match at the majors and unfortunately was not able to see the whole match through. He had to retire midway through the second set with an achilles injury. Across the net was his friend Rafa Nadal in whose shadow he had played his whole career.
For some people David Ferrer played his pro career at an unfortunate time in some regards. It was a period that involved Nadal and Roger Federer and Novak Djokovic and Andy Murray. It was a golden age for the sport but if you ask Mr. Ferrer, he would say it was a privilege to have been playing in this period because it made him strive even further with his abilities.
He was made a better player and it was an honour sharing the courts with such immortals of the game.
"I had a mission to be a better player," he said. "I am positive. For me was a pleasure to play with them, with maybe the best generation, best two or three tennis players in the world."
Mr. Ferrer has always been a quiet, reserved figure but the fire in his belly could be likened to an erupting volcano. He was gutsy, gritty and not in awe of anyone across the net but his respect for any opponent was immeasurable. He gave all he had on the court, whether in a match or in practice and he was among the hardest workers of recent times, if not the hardest worker.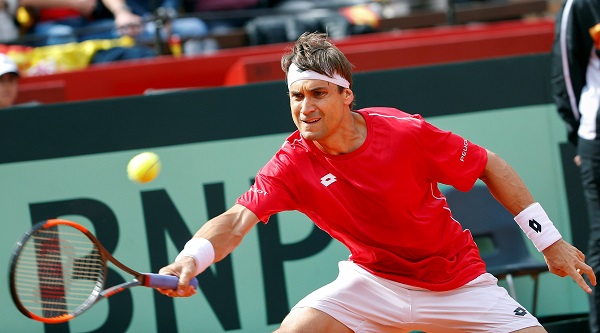 He was quick and strong and tenacious. Any opponent knew they were in a fight to the end if David Ferrer was across the net.
Andy Roddick Tweeted about David Ferrer: Ultimate sign of respect is pointing at a guy and saying "that's how I'd want my children to go about their job someday." That's @DavidFerrer87 for me. Absolutely brought it every single day. Congrats amigo!!
"Well, of course I'm sad because it's my last Grand Slam," Mr. Ferrer said. "I was enjoying playing the match against Rafa. I was playing good. But anyway, I am proud with myself, with my career. Is not a problem.
"I will have chance next year to finish in Spain with my people. I will try to be there with recovery. I played a lot in all of my career, and I never stop one month, two months. My career was really intense. This for me now is normal.
"I am 36 years old. It's time to be home. It's time to rest three, four months, the time that I will need, and playing next year the tournaments that I would like play."
When he saw the draw and that his first round was against Rafa, David felt it was "not a problem" and that he was a "lucky man".
"For me it was a gift to play centre court with Rafa," Mr. Ferrer said.
Mr. Nadal was glowing in his praise for his compatriot and said he was sad the match ended the way it did but knowing David and being able to team with him in Davis Cup by BNP Paribas and then playing him on court has always been a pleasure.
"he deserved a better finish on a Grand Slam, but I am sure that he will have the right finish for him in the tournaments that he decide to play to finish his career. So is not his last event," Mr. Nadal said. "I am sad for him. But being honest, I am sure he will have the good-bye that he deserve on the events that he decides to play.
"We shared a lot of important moments in our careers. We played in very important finals for both of us. We played important matches for both of us. Yeah, we shared a lot of very important moments in our lives together.
"That's a good friend, very good human person. When he decides to say good-bye from this tour, I think the tour will be one of these guys that the tour will miss because is one of the players that is a good guy. The tour loves him."