Angie Kerber is the first German woman after Stephanie Graf to win Wimbledon.
When Angie Kerber was still a junior she dreamed that one day she would be playing on the Wimbledon Centre Court. Well she has done that very often. On 14 July she went beyond that because she was holding the Venus Rosewater Dish. Angie Kerber had become Wimbledon's newest singles champion having defeated Serena Williams 6-3, 6-3 in 65 minutes.
Miss Kerber has become the first German woman to reach multiple Wimbledon singles finals since Stephanie Graf and she has now become the first German woman since Miss Graf in 1996 to have her name on the honour board.
"My first memories was watching Steffi here, to winning all the matches, winning the matches in two sets actually," Miss Kerber said. "I think she won here seven times. Yeah, I remember when I was watching her, that everybody was playing in white on the grass court.
"Then I came here for the first time for playing juniors. I was, yeah, feeling just from the first point so good on grass, playing on grass. I never played good juniors, but on grass I was feeling good.
"Yeah, I played so many great matches here in the last years. I think Wimbledon is something special. I think it's traditional. To winning here, it's forever. I think, yeah, nobody can take the title away from me now."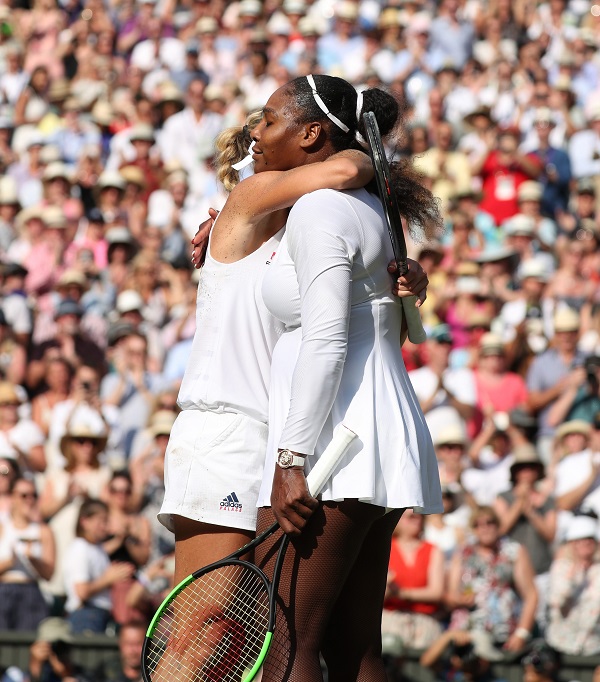 Last year was a disaster for her after coming of the 2016 high that saw her reach three finals at the majors and win two of them and losing the Wimbledon final that year to Serena gave her experience, experience she applied this time and which kept her a bit more composed than normal. However, she did say that there were nerves at the start and at the end and she had to remain aggressive because if she had not been, Serena would have pounced. It paid off.
"I think it's just amazing. I cannot describe this feeling because when I was a kid I was always dreaming for this moment. To win Wimbledon, it's something really special in my career<" Miss Kerber said. "I think two weeks ago nobody expected I can go so far.
"I was trying to staying focused the whole two weeks, every single day, trying to improving my tennis, trying to staying in my moment, not thinking too much, not thinking what can happen, what not. Especially after my first two matches where I knew that I have to, yeah, improving my level, going for it when I have the chance. I think, yeah, I played two good weeks for myself."
Obviously Serena would have preferred to a different result but she also was clear in saying that she is not that disappointed. She should be very much proud of what she has a achieved. It has been an incredible road back. She did say she is just getting started.
Ten months ago she was going through a phenomenally difficult childbirth with major complications so for her to be playing in her tenth Wimbledon final so soon after is remarkable. Fighting back tears on court she said she wanted to do it for all the mums. She is not holding the trophy but she's proven she's the champion all over again.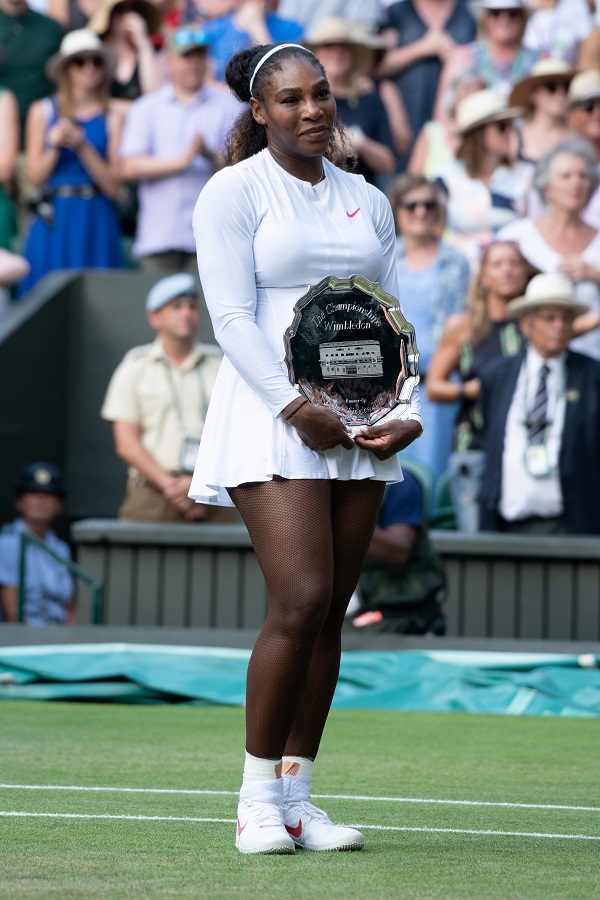 "I just like to tell all the moms, like, I had such a long struggle to come back, and it was really difficult," Serena said. "Honestly, I feel like if I can do it, they can do it. I'm just that person, that vessel, that's saying, You can be whatever you want to be. If you want to go back to work, after becoming a mom, I feel like there's no pressure to do that because having a child is a completely full-time job. But to those that do want to go back, you know, You can do it, you can really do it."
These two weeks have shown Serena where she stands. She said a couple of months ago she felt she was in a sort of limbo not knowing how she'd do, how would she be able to do it, where she would be. Now the light at the end of the tunnel is bright.
"It was a great opportunity for me," she said. "You know, I didn't know a couple of months ago where I was, where I would be, how I would do, how I would be able to come back. It was such a long way to see light at the end of the road kind of.
"So I think these two weeks have really showed me that, okay, I can compete. Obviously I can compete for the long run in a Grand Slam. I can, you know, come out and be a contender to win Grand Slams."