Kevin Anderson is in the Wimbledon final for the first time. I have known him a long time.
Suddenly Kevin Anderson is gaining the attention he should have been receiving before now. He did reach the US Open final and regained a place in the world's top ten. He picked up some traction but now that he is a Wimbledon finalist there is a more of a sit-up-and-take-notice of who he is.
I have known Kevin for a long time and I have always found him to be a courteous and softly spoken person, despite being able to tower over most people. He is thoughtful and kind.
I remember him once saying to me that in the 1980's while still at school he would get home in time to hear my Wimbledon reports on radio in South Africa. At that time playing on the most famous tennis court in the world was a dream, a dream he desperately hoped would become reality.
During The Queen's Club tournament a couple of years ago he saw me in the player lounge and asked me to wait a moment as he wanted to introduce me to someone. Moments later I met his mother and she was a delight. We chatted as if we had been friends for ages.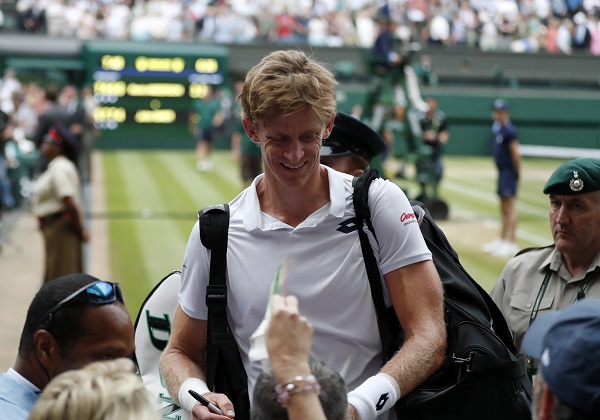 Kevin doesn't get back to South Africa much these days. He lives in Florida with his delightful wife Kelsey and their oversized rat for a dog (I'm joking… sorry Kel and Kev) Ladykady. Also, there is not much tennis there, but the rainbow nation remains in his head and heart. That will never leave.
He has become the first South African man to reach the Wimbledon singles final since Brian Norton in 1921 (Kevin Curren in 1985 had become a US citizen).
"It feels great," he said. Obviously there was a whole lot that happened today in terms of the length of the match. At the end of the day, I've put myself into the finals of Wimbledon, which is half of a dream come true. I mean really, most people would say it's the biggest tournament we have. It's very special. Growing up in South Africa, we had kind of sort of limited access to available tournaments. Wimbledon was the most iconic event.
"So to be here in the finals, it's amazing. I've had so much support from home. As I said after my previous match, I really hope that it's a source of inspiration for kids, just interest in tennis. South Africa does have a strong tennis history. We struggled over the last sort of decade or so. It's not easy. It takes a lot of time.
"But I hope maybe somebody sits here in 10, 15 years' time and somebody asks him a question, and he says he watched me playing Wimbledon, that's one of the reasons he's here. That would definitely be great for me to hear."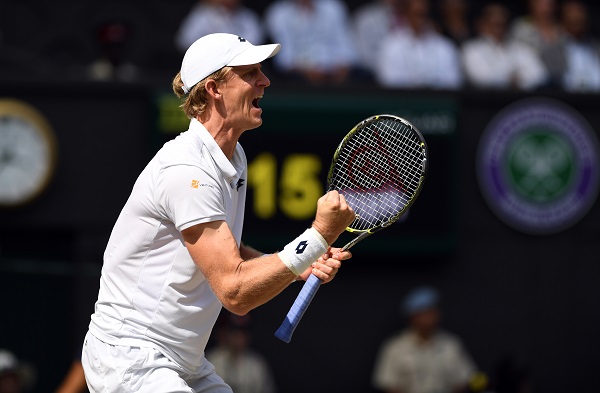 His ethics should be used as an example as well. The hard work he puts in, the goals he's sets, the team he has assembled. He doesn't stop trying to improve or learn and he has been able to keep his head up in tough times and stay positive.
It's been an incredibly special time for the 32-year-old having beaten Roger Federer for the first time in the quarters playing catch-up tennis in the fifth that ended 13-11 to then being part of the second longest match at Wimbledon, six hours 36 minutes against John Isner who also played the longest match in 2010, and again playing catch up tennis in the decider, to win 26-24.
"Obviously two pretty special matches for me now, beating Roger Federer here at Wimbledon, 13-11, then today's match, unbelievable match. As much as possible, I'm trying to put that to the side a little bit because I have a finals to play in not that long a period of time," Mr. Anderson said.
"Definitely when the tournament is finished, regardless of what happens, I think there will be a lot to think back on. Right now I'm as focused as possible being as ready as I can on Sunday. I think that also involves just coming down emotionally, too. It was a very emotional match. I was emotional after the match. I need to reset as much as possible for Sunday."
This weekend Kevin will be enjoying probably the greatest moment of his life when he walks on to the hallowed Centre Court. When the crowd rises to welcome the two players to Centre and the applause is deafening and the goose bumps send tingling sensations down one's back, maybe those dreams as a boy in Johannesburg will come flooding back into Kevin Anderson's mind.