Here are some fun facts about Wimbledon.
* Wimbledon is the largest singles annual sporting food and drink operation held in Europe
* 140,000 servings of strawberries, 10,000 litres of cream, 16,000 portions of fish and chips, 86,000 portions of ice cream, 22,000 bottles of champagne, 320,000 glasses of Pimm's110,000 pints of beer, 330,000 cups of coffee and tea, 230,000 bottles of water … and more is consumed
* There are 355 officials at The Championships working as Chair Umpires, Line Referees, Review Officials and management staff.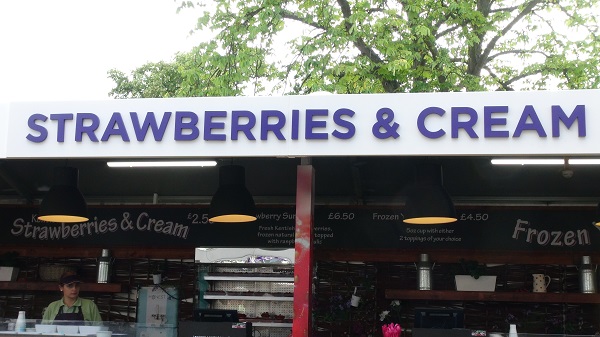 * In 1963 Wimbledon Championships Entry Conditions laid down that competitors must be dressed predominantly white throughout. In 1995 this was clarified to mean "almost entirely white". The added point is that "any competitor who appears on court dressed in a manner deemed unsuitable by the Committee will be liable to be defaulted".
* Approximately 600 media attend The Championships from 50 nations. On any given day there are about 450 to 500 attending. Of those 123 have full access to Centre Court.
* The Royal Box at the south end of Centre Court has been there since 1922. It was rebuilt in 2002. The Royal Box seats 80 guests.
* Here are staff numbers at Wimbledon: Ball boys and girls 350, Catering Staff 1000, Groundsmen and Women 31, Honorary Stewards 215, Court Attendants 168, Medical Team 35, Gardeners 15, Wimbledon Broadcast Services 387, Transport Service Drivers 355.
* About 53,000 tennis balls are used on average during The Championships.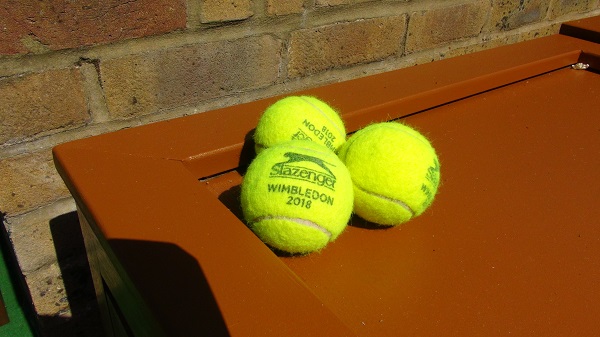 * Davis Cup, Wightman Cup and the Olympic Games have been held at Wimbledon in addition to The Championships
* The gentlemen's singles trophy is the Challenge Cup with the inscription reading" The All England Lawn Tennis Club Single Handed Championship of the World. The ladies singles trophy is the Venus Rosewater Dish. From 2007 all champions received three quarters sized replica of the trophy.
* 43 men aged 30 something started the Championships in 2018, in the quarterfinals there are five which equals the record from last year. If three reach the semis it will equal the Open-era record – that was also achieved at Roland Garros in 1968 and 2017 and the 2017 Australian Open.
* In the women's semis there is an age from of 15 years from the youngest Jelena Ostapenko at 21 to Serena Williams at 36.
* When every top ten women's seed failed to reach the quarters this year it marked the first time since seedings were introduced at Wimbledon in the mid 1920's that had happened and it has never happened at any major in the Open-era.
* The women's quarterfinals had seven different nations represented Slovakia, Germany (2), Russia, Netherlands, USA, Latvia and Italy. The men's quarterfinals has eight different nations represented Switzerland, Spain, Serbia, South Africa, Argentina, Japan, USA, Canada.
* The respective singles champions will earn 2,250,000 pounds.
* And while he can't be on the court, Andy Murray is doing some TV commentary