A player returning from suspension resulting from the use of a banned substance need to play their dues.
Everyone is entitled to a second chance even if they have committed an offence which has meant that they have been suspended for taking a banned substance, but no player who is returning from a suspension should be given a wild card into the main draw of any tour level event.
Tennis went through that situation last year when Maria Sharapova made her return after being suspended from 15 months. She was given a wild card into the clay event in Stuttgart and that should not have happened.
She could have been provided with access into the qualifying rounds of the tournament and made to work for her place in the main draw, but a wild card into the main draw is like what happened did not realty matter. That is a slap in the face to every other player who has done the right thing.
No player coming back from a suspension should be handed things on a platter.
There is a similar situation this week in London at The Queen's Club event.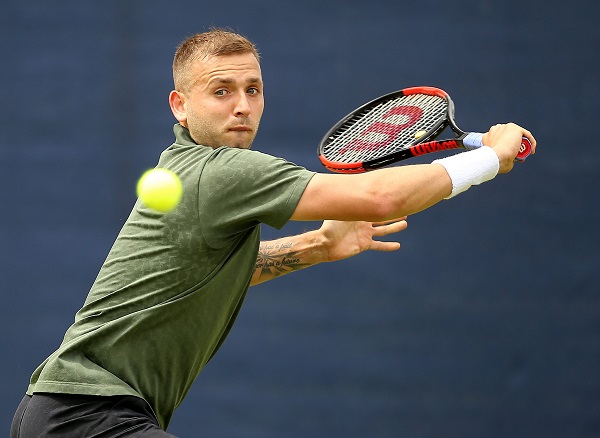 The British player Dan Evans was suspended for using cocaine and about a month ago he started his return by playing some Challengers. No issue with that at all. He started on the lower rungs of professional tennis and worked his way through.
He played four Challengers and in the first couple went through qualifying and in the last Challenger he played he reached the final, losing to Alex De Minaur.
However, come time for Queen's Club and Evans was awarded a wild card in to the main draw. That should not have been allowed. The tournament is run by the Lawn Tennis Association (LTA) and they wanted to help one of their own. That is not showing responsibility.
All well and good but they are all but "endorsing" a player who has broken the rules in a serious manner. The decision was a bad look for tennis. He tested positive for cocaine. What sort of message does that send out to young players/people.
I am not for one minute saying Evans is a bad person. I don't know him other than a couple of brief meetings at Davis Cup ties, but he bis an idiot for what he did and because of what he did, he should net receive any main draw wild cards.
Any player in that situation must pay their dues. They must set an example to young ones. You go back and start from the beginning and work for what you want.
Maybe the respective tours should consider taking a stand on this matter, along with the four majors. The ruling could be that once a player begins their return they either play the circuit at one level below Tour level to lift their ranking, or they are free to playing qualifying at the Tour events, but no main draw wild card can be issued for one year.
It is almost like a probation being imposed on the player. They must work their way back into the fold and the tennis community They are no longer banned but they do need to show remorse for the stupid actions they undertook and by a tournament director issuing them with a wild card, none of that hits home. It is like "there, there, it's okay I'll look after you". This is not the right message to be sending out. It is wrong.