The final of the French Open has a familiar face, Rafa Nadal and a new one, Dominic Thiem.
Rafa Nadal will be in the final French Open, if not go all the way and win it. It is the best place to play at Roland Garros as it tries to win and eleventh title.
By reaching the final, beating Juan Martin del Potro 6-4, 6-1, 6-2 Mr. Nadal won 14 of the last 17 games and became the second man to reach the final at the same major in the Open-era. The only other to achieve such a feat is Roger Federer at Wimbledon, but Mr. Nadal does not win the title, he will join Margaret Court as the only players at the same time. Mrs. Court did that at the Australian Championships.
But Mr. Nadal must get past Dominic Thiem, who is going to leave Marco Cecchinato 7-5, 7-6, 6-1 and will be playing in his very first major final. The Austrian does not believe making a breakthrough because it feels like a breakthrough.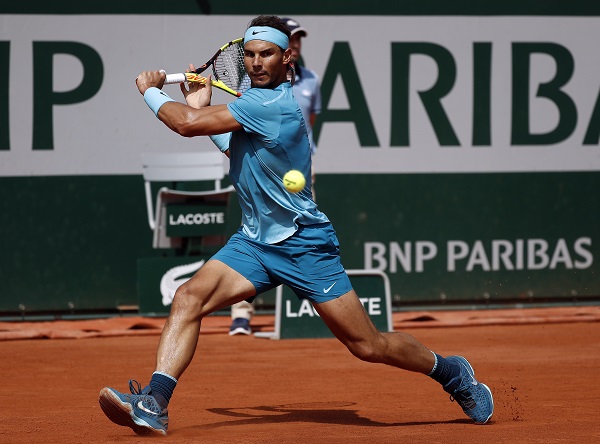 Irrespective, He became only the second Austrian and the first since Thomas Muster in 1995 to reach major final – Mr. Muster also achieved that at Roland Garros. Ironically, he is the youngest man to reach this final since Mr. Nadal himself in 2010
When asked what he must do against Mr. Thiem, Rafa had a smirky smile on his face and said: "Play well."
"I can say a lot of things, but the easiest answer and the real answer is play well," Mr. Nadal said. "If I play well, I normally have my chances. If I don't play well, it will be almost impossible, because I play against a player that he gonna play well, no?
"He's playing well. Had a great match (in the semis). Good match the other day against Sascha. Is a player that will be a big challenge. So I can think about tactics, but you can do tactical things when you are playing well. If you are not playing well, it's very difficult duplicate a strategy.
"So what I have to do is play my best. If I play my best, I believe that I can have my chance."
Juan Martin del Potro wasn't so sure that the Spaniard could be beaten at Roland Garros. Up to now he has suffered just two losses – to Robin Soderling and to Novak Djokovic.
"Maybe," the Argentine said smiling. "Yeah, well, let's see what Dominic can do. I mean, Dominic beat Rafa in Madrid. Maybe on Sunday he can repeat. But it's not easy. I been on court just couple of minutes ago. It was almost impossible to beat him."
Sure Mr. Thiem beat him in Madrid last month and in Rome last year but those two events have conditions that Rafa is not completely comfortable with, especially Madrid which has altitude.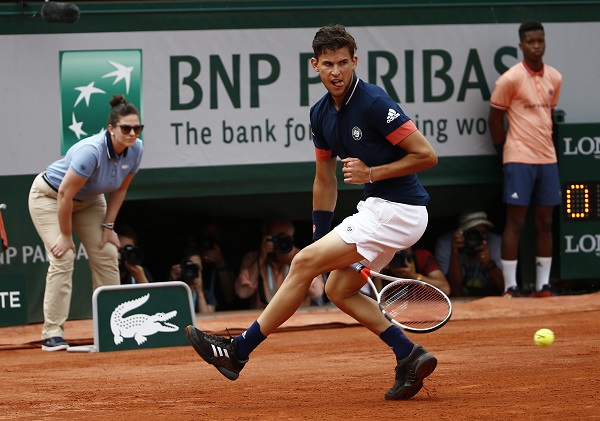 "He's a big favourite against everybody," Mr. Thiem explained. "Still, I know how to play against him. I have a plan. I will try everything that my plan also going to work out a little bit here and not only in Madrid or in Rome.
"Of course there is pressure especially in Grand Slam finals, because I went a very long way now and I don't want to lose the finals; otherwise, it's not a very nice feeling. But on the other hand, it's so tough to go all the way in such a tournament. I think if I'm facing Rafa, I'm not the one who has the pressure."
There is no double that Dominic Thiem will give it all he has but his game can have a tendency to implode when things are not going right. Last year Mr. Nadal beat him in straight sets at the French, the third set was 6-0. The Spaniard has a 6-3 record on him, all nine matches have been on clay.
Mr. Del Potro is probably right about Rafa being unbeatable; the deeper he advances the more overwhelming he becomes and at this venue his armoury is so tough to penetrate while his arsenal of shots is lethal
"Sunday will be the moment when I have to give everything I have inside; I have to fight till the end," he said. "And I have to have a clear plan at the time of coming out on the court. For that, I'm going to practice with this idea in mind. I know I have to give a little more than I have given until now in this tournament.
"This extra thing I have to give, I feel I have it inside me, but I have to go and get it. I have to find the right options for Sunday, the options that will be the right ones to succeed.
"But I will have to fight, and I'll do my best. I can not tell you more The behavior and the mind will be there, but the tennis can fail. You never know. You have to be prepared. "
Oh and Rafa has not really gotten away from it.