It will be meeting eight when Simona Halep and Sloane Stephens battle for the French Open title.
The scene is set. Will it be third time lucky for Simona Halep or will Sloane Stephens who is only the fourth African American woman (Serena Williams, Venus Williams and Althea Gibson) to reach the final Roland Garros maintain her record in the final six of six ?
Halep was diabolical against Garbine Muguruza 6-1, 6-4. The ninth game of the second set was crucial as Muguruza had chances to reign in the game but when it did not make it seem to be defeated and Halep had a straightforward service break in the next game to reach the final. Stephens, meanwhile, beat Madison Keys, her good friend, in a repeat of the US Open Final 6-4, 6-4.
Going into the final Halep has won five of their seven matches; The last time Stephens beat her was the 2013 Australian Open and at that event Stephens went to the seedling beating Serena Williams en route as well.
"I do not know what I will change (for this final)," Miss Halep said. "Probably nothing, because I will keep my routine. I have more experience now. I feel calm. I will stay chill. I will relax. And then we will see what is going to happen, but for sure I will fight for every ball.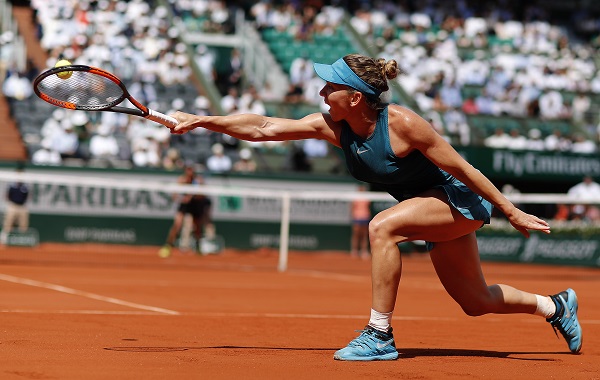 "I know that she's strong opponent. She's hitting the ball. I will be similar to (the semi). I will play my game against her, as I did last year. It's clay. It's different. It's different match, different year. So, I expect nothing. I just want to go and keep my tactic and keep my positive things every second. "
It has really only been in the last three months that Stephens has begun to reassert herself again. After winning the Open she struggled to get a win and she explained that "life came at me fast". She worked on getting herself together and while all the fingers were being pointed at her for her miserable results, she was publically not concerned and making the point that things would turn around.
"I started playing better and better," she said. "Then obviously had a good result in Miami and Fed Cup. Like, I have just slowly kind of gained momentum. There is no, like, formula. There's no right or wrong. It's just each person is individual and does it on their own time.
"I think just kind of getting older, more mature, just being out here for long periods of time, just traveling week in and week out, learning myself, learning my routines, learning what works best for me and what doesn't. It's an individual sport, so you kind of have to figure that out to make sure you give yourself the best chance, and I think I do that well some weeks."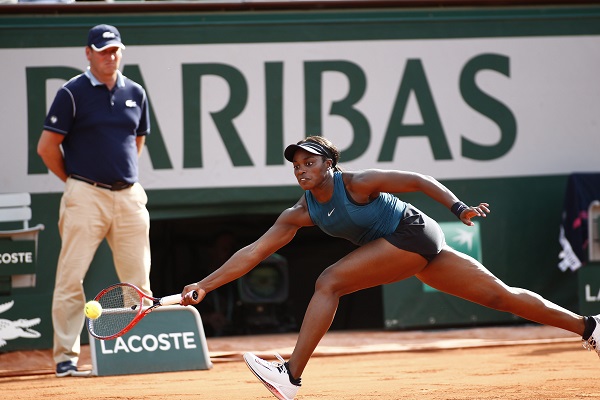 Asked if she thinks she has and edge on Halep because she has a major in the bag and there has been so much talk of Halep still chasing one, Miss. Stephens made it very clear that is not the case.
Knowing how much she wants a major is obviously the biggest issue and Miss Halep is constantly questioned about it. It's not as if she is the only one to lose several finals at majors two cases in points Andy Murray and Ivan Lendl and look what they went on to achieve. The world No.1 is taking it in her stride.
"For sure I will let it go, and I will not think about Saturday's match," Miss Halep said. "Of course, it's a big opportunity, it's a big chance, but you never know. So I lost three times until now and no one died, so it will be okay. I will be, I think, more confident, because I have a lot of experience. But in tennis, you never know, so I will stay chill."
Miss Stephens is "expecting her to compete". Obviously, she's No.1 in the world, there is a reason why she's in the finals.
"I feel happy. I feel good. I feel that everything I worked, I worked here, "Miss Stephens said. "I think for myself I'll just have a good game plan and just try to execute the best I can when I go out there. It's just mainly about competing. No one is going to play the match. It's a grand final slam. "