Serena Williams and Maria Sharapova meet in the last 16 of the French Open - it will be their 22nd encounter and will garner a huge amount of attention.
They are one of the most famous, but they are one of the most secretive, while they respect one another's achievements, they do not like each other.
Serena Williams and Maria Sharapova will not be catching a drink and catching up cat any time soon.
That subplot only adds to the drama surrounding their matches; when they play one another, there is the underlying sting to every ball that is hit.
The fact is they are very similar women. They are fiercely driven both in the courts and for perfection in tennis. They have carved out careers away from tennis and have also developed into business women.
"I've never really seen it, I think it's a good thing we're going to be able to do that." We are able to do this to the outside world, in our own ways, I think is very inspiring, "Miss Sharapova said.
"I'm inspired by what she is reliable to do. We Have Known the driving force behind this engine of business, of fashion, performance and achievement on the court. I think That Speaks for itself and we know That we are doing so well .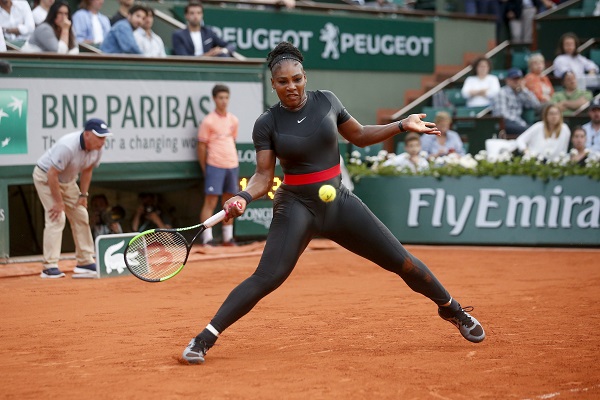 "There is nothing, it's nothing more than a great deal of success."
They have had their spats in public such as a few years ago at the Wimbledon pre-event media conferences having dated the same person at different times.
Their year of Sharapova beat Williams, in the final at Wimbledon and again in the final of the year-end championships. It was the last time she beat the American. Sharapova wrote in her autobiography "Unstoppable" that Williams' drive against beating her stemmed afterwards in the Wimbledon locker room.
The personal moments of Serena when she read part of the book, a book she was interested in reading, she was a fan of the sport. However, it did not help that much of the book was dedicated to her. Maybe beyond amused, more surprised.
"I think the book was 100% hearsay, at least all the stuff I read and quote that I read, which was a little bit disappointing," Miss Williams said. "You know, I have a lot of people in the locker room after a loss, and that's what I've seen a lot of people do. I think it's normal. I think if anything, it shows the passion and the desire, you know, the will that you want to go out and do the best.
"It's a final Wimbledon, you know. So, it's just, like, I think it would be more shocking if I was not in tears. And I am emotional, and I am having emotions and I wear them on my sleeve. You know, I'm human. So, for me I think it's totally normal. I think it's a must-have-a-positive-way in a book. "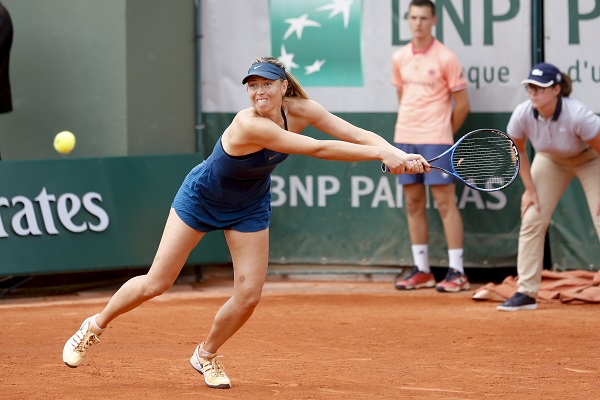 Going into this match at Roland Garros, in the fourth round, it will be the first time they meet since the 2016 Australian Open quarters. It was after that match in Melbourne Sharapova was drug tested and ultimately found guilty of breaching the WADA rules having consumed a banned substance. She was suspended for over a year, a punishment she still finds difficult to accept.
This will be their 22nd meeting and the record is 19-2 to Serena; rare has there been a close match between them since that encounter in late 2004.
"I think a lot has happened in our lives for the both of us in very different ways," Miss Sharapova said. "But, yeah, I'm not someone, you know, I have spoken about that chapter for a long time now, and to be able to put myself back in these positions and to not shy away from these moments, to come out on centre court and want the challenge of moving forward and to be able to face Serena, I think that speaks for itself. I don't think I need to elaborate any more on that."
Of course, both will give it 150% when they play each other but with a funny, sarcastic laugh Miss Williams suggested that her opponent is the likely favourite.
"She's been playing for over a year now, I just started, so I'm just really trying to get my bearings and trying to feel out where I am and see where I can go," Miss Williams said. "This will be another test. I think this is just one of her best surfaces, and she always does really, really well here. So this would be a good opportunity for me kind of to see where I am and just hopefully continue to go forward.
"I don't have any negative feelings towards her, which again, was a little disappointing to see in that hearsay book. I have always, you know, and especially having a daughter, like, I feel like negativity is taught. One of the things I always say, I feel like women, especially, should bring each other up.
"A lot of people always assume that I feel a different way and it's not true. You know, if anything, I feel like we should encourage each other, and the success of one woman should be inspired to another, and I have said that a thousand times. So for me, I always get inspired by other women that are doing well.
"Before her incident of drugs or not, you know, I just feel like, you know, doing good before that. I feel like it's doing well again, and I have never had any hard feelings towards her.
"So I feel like whenever will I play her, Obviously I go out there the way I play everyone else. I go extremely hard, and, you know, I do not play anyone different. I play everyone so hard Because They play me really hard and I'm always ready for it. "