Roger Federer is on the chase for the No.1 ranking.
On 29 January, just hours after he continued to make history by winning his 20th major, Roger Federer was asked if he would chase down the world No.1 ranking. It was a ranking that Rafa Nadal made a concerted effort for and which he gained over Federer. It quite possibly was a contributing factor for Nadal breaking down at the Australian Open when he made his pitch about the amount a player plays and on what surfaces.
The suggestion to Federer was that he could take No.1 in Dubai if he played there. He said: "We were in talks with them but when the (Australian Open) started I said I'll decide right after the tournament; that's an ideal scenario for me and my family, to see after the tournament.
"I'll know how I feel. Did I play seven times five sets, did I play one time three sets, what will happen, did I get injured?
"So now we know that the situation is. I mean I have to also decide on the clay court season. All these things are interlinked. Look, its possible I might play something but it's also possible maybe I won't play anything. It depends on the next week or so, we'll see."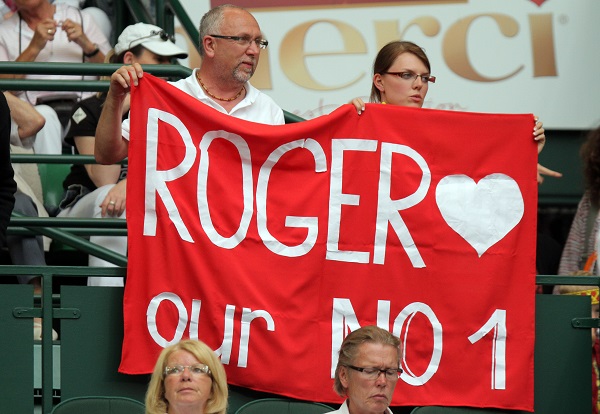 Well the decision has been made and the chase is on.
Roger Federer is going after the world No.1 ranking. He is only 155 points behind Nadal. Federer will play the ATP 500 Series event in Rotterdam, an event he has played eight times and won twice, 2005 and 2012. He needs to reach the semi-finals to secure No.1.
By playing in Rotterdam he will go in with the Australian Open momentum behind him, it is indoors which suits him perfectly and it would allow him to flip out Dubai and enjoy a more solid break block going into the BNP Paribas Open and then the Miami Open.
If Federer achieves the No.1 ranking he will supplant Andre Agassi as the oldest many to be ranking No.1 – Agassi was 33, Federer is 36.
Federer has been ranked No.2 since 11 September 2017.
Federer first reached No.1 on 2 February 2004, 14 years ago, and held the spot for a record 302 weeks. He dropped out of the top ten on 7 November 2016 spending eleven weeks out of the top ten and even spent two weeks as low as No.17.
And the last time he was ranked No.1? That was on 4 November 2012.