Roger Federer is bidding to win his sixth Australian Open and Marin Cilic his first.
When you go on holiday you want to get away from it all. Leave behind the people you see at work, take a break from routines, all that sort of stuff. So you would think the Maldives, a dot in the Indian Ocean would be just the place – super exclusive, private, able to relax. Err but no.
Roger Federer took his family there after the season ended in November and who does he hear is also vacationing there and runs into but Marin Cilic. Federer and family were apparently there first and he was told that Cilic was coming, not so that they could avoid each other, but just out of interest.
"When he arrived, I didn't want to bother him and he didn't want to bother me," Federer explained. "After two days, he wrote me: 'I'm here, too, in case you want to catch up and stuff, let me know.' I was like, Sure, let me know if you want to hit. He was eager to hit because it's good to stay in the rhythm for both of us.
"We also met up later for drinks, met his fiancée. We had cake together, my whole family and him. We had a good time. It's not like we're hanging out all the time, but our paths crossed a few times.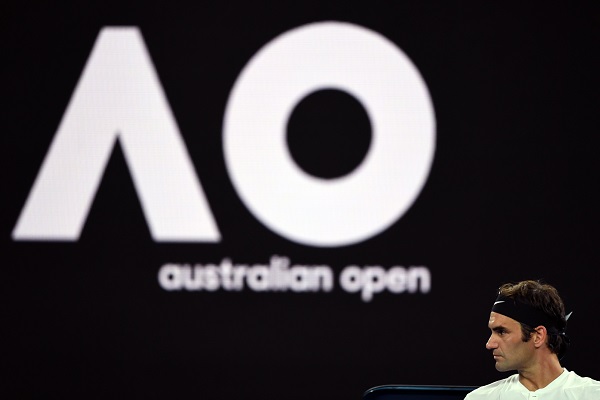 "We actually went to practice twice for 45 minutes. It's great fun. No coaches, no nothing, just the two of us on the court hitting balls. It was just nice and laid back. To get to know the man behind the tennis player, I guess, even though I got to know him better through the Laver Cup and so forth."
Fast forward and on 28 January, 2018, those fun days under the Maldives sun with white sandy beaches, palm trees gently swaying, clear aqua waters, is put to one side as Federer and Cilic square off for the second time in three majors – the final of the Australian Open. For Federer it is a record seventh time in the final and 30th career final at the majors, and for Cilic it is a first but his three final at the majors, having won the 2014 US Open (he beat Federer en route) and lost at Wimbledon 2017.
That Wimbledon final was emotional for Cilic as he wanted to give such a good account of himself but instead was in tears because of the blisters he was suffering and not able to give his best effort. He now feels very good despite some matches going more than three hours and believes he has played a great tournament.
"I think I improved it comparing to end of the last year," Cilic said. "I'm playing much, much more aggressive. I'm feeling that I am, for most of the shots, hitting them really, really good. From the return, moving, forehand, backhand, serving, I think everything is in good, solid spot. Feeling really excited about the final, too."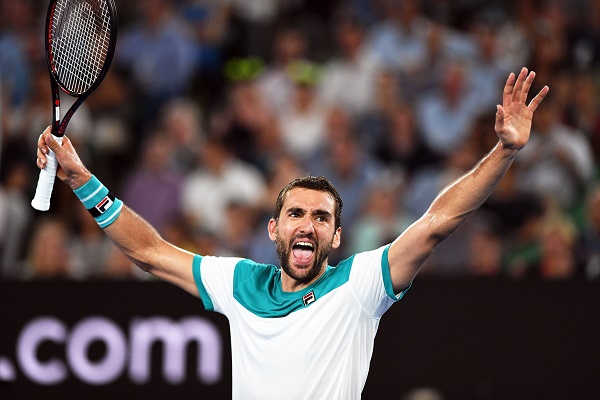 Going into the final Federer has an 8-1 record over the Croat who is trying to be the first from his nation to win the Australian. This is their seventh meeting on hardcourt and Federer is up 5-1 and their second in a final, Federer 1-0. Those stats are all well and good, but this is another final at a major and quite probably the past is out the window.
"I definitely think him winning the US Open, gave him great belief they can do it," Federer said "I think he played great against Rafa. I think the belief and the way he played very positive made him win that match because he didn't look good there for a while when he was down a set and a break and everything. Even at the end of last year when I played him in the World Tour Finals in the round-robin, I think he lost all three matches maybe, but maybe should have won at least one of the first two and stuff. The way he came out against me was very much a winner's attitude.
"So I like his attitude. He's very professional. He's always very much the same regardless of whether he wins or loses. I like that attitude. On the court, he's a winner. You can see it on the way he behaves on the court. He's there to win and not just to be there. Sometimes you see other players you feel like they're happy to have made the quarters so far. I think he strives for more. I like those attitudes."
Federer is bidding to be the third man in the Open-era to win four or more majors after turning 30. He is in legendary company as Rod Laver and Ken Rosewall are the other two. The only other man to win a third major after 35 is Rosewall. If Federer wins the final in straight sets, he will join Bjorn Borg and Rafa Nadal for most majors won, three, without the loss of a set.