Simona Halep and Caroline Wozniacki will play for the Australian Open title and the world No.1 ranking.
The world's top two women are contesting the final - Simona Halep and Caroline Wozniacki. They are one and two respectively, so no way should this event be perceived as being "wide open".
When Halep and Wozniacki meet again on the glorious Rod Laver Arena it will be their seventh meeting and Wozniacki will take a 4-2 advantage in the game, but this will be their first encounter at a major. That is an entirely different ball game.
The pressure, the nerves are all vastly different compared to regular tournaments. The Australian Open like the French Open, the Wimbledon and the US are the cornerstones of world tennis and they mean more than anything else in the world; even the world No.1 ranking which is also up for grabs with the Australian Open. The last time the No.1 rankings was up for grabs in the final of a major was the 2012 Australian Open.
Adding to that, the last time there was an Australian Open women's final to involve two players who had never won a major was 1980.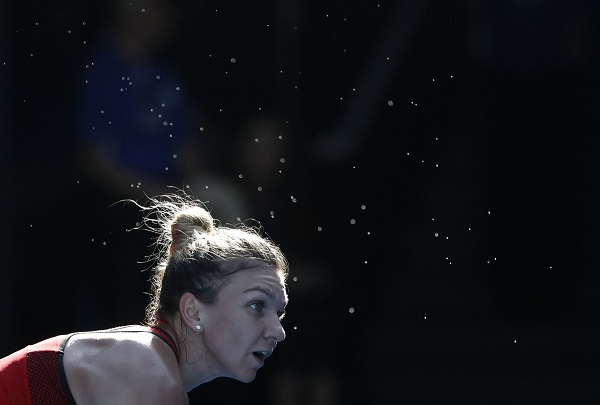 "(It's) bigger than No. 1, honestly," Halep said. "It's aussi my dream, to win a Grand Slam title. But, you know, it's always tough When You're close. I Had this opportunity two times. The last one was very close. Maybe Sunday I will be better. You never know.
"Looks like this, if it's not gonna happen Saturday, I will stay strong and I will keep, you know, thinking and dreaming for others."
Halep and Wozniacki have both reached the end. Halep at the French both times, the last being last June when she was very close, and Wozniacki did both of her at the US Open, the last time was 2014.
"I think it was a great two weeks so far," Wozniacki said when asked if she thought it was her time to win. "I'm really happy and proud of how I managed to keep things going.
"I'm just excited, it's another finals, it's another great two weeks , you've got it right now .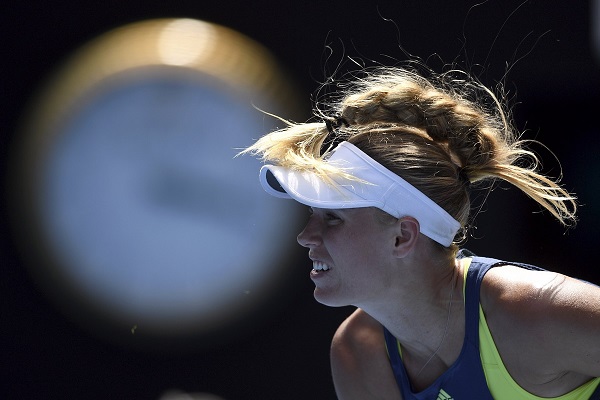 Both women come into this final having faced match points; Halep twice - she saved three against Lauren Davis in the best women 's match against Angie Kerber while Wozniacki had problems against Jana Fett.
"Obviously Halep, just like me, was down to the top of the tournament, has come back and fought her way. I think it's exciting because we're both playing for the No. 1 ranking, so whoever wins on Saturday, I think it's a cool storyline, "Wozniacki said. "I'm just going to go out there and have fun, enjoy the moment. It's been a great two weeks. I'm really happy to be there.
"As I said early on in the week, I could have been home already. But now I'm here my way to the end. I'm just really proud of that and really excited. A new opportunity on Saturday, and I'm going to do my best to try and win it. "
For Wozniacki it is almost like a second volume of her autobiography. She has been to the top and she has slipped back down because of injuries and she has mad e the climb back. She said she always believed in herself despite it being hard mentally, but she believed once she got past all that, that tough period, her game is good enough for another chance.
"If you don't feel like you can go all the way in tournaments, then to me there's no sense in playing," she said. "So, for me it's always I want to be competitive, I want to be the best, and that's why I'm still playing."
Halep is the only woman so far this year to be undefeated and she goes into the final seeing it as a "normal match". She does not want to change anything. She is ready.
"For sure it's a big challenge," Halep said. "Maybe the biggest one, because all the things that were going on this tournament, first Grand Slam of the year, first final here. So I take it like a nice thing and with good thoughts. Nothing else
"Emotions are there. Pressures are there for Both of us. We'll see what is gonna happen. I can not say anything else about it."