We have broken down some of the details about career records for Roger Federer and Rafa Nadal to try and determine who is the GOAT.
The Australian Open is at the business end and Rafa Nadal and Roger Federer are still very much in the picture and arguably the greatest players tennis has seen. There have been opinions for years about which one of these should have that mantle. For a vast majority it has been Federer but who really is the greatest player and how should that be determined.
Should the determining factor be titles at the majors, personal head-to-heads, prize money earned, rankings, all of the above or more?
It is incredibly difficult.
Federer is bidding to win his 20th major and become just the fourth player in history to win 20 or more majors. The only people ahead of him are Margaret Court, Serena Williams and Stephanie Graf. Nadal is not far behind Federer because if Nadal wins the Australian Open it will be his 17th major and that would leave him just two behind Federer.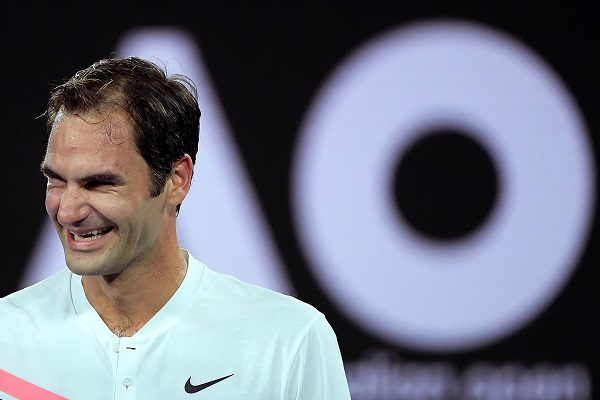 When Federer won last year's Australian Open he became the first man in history to win five or more titles at three of the majors. By contrast Nadal is the only man in history to have won ten titles at any one of the majors, in his case Roland Garros while Federer is the only man to have won eight Wimbledons.
Further still, if Nadal wins the Australian Open he will be the first and only man in the Open-era to have won every major at least twice. Federer has not achieved that.
Prize money wise it was Novak Djokovic who passed $100million first and Federer was second. Nadal still must pick up another $10million or so to join that club in official earnings.
The head-to-head is a telling factor. Nadal has won 23 of their 38 matches, that's 61% of their series. Federer points to the fact that a majority of their clashes in the earlier days were on clay, Nadal's chosen surface.
At the majors they have met 12 times but none of those 12 have been at the US Open. Nine times Nadal has won. Here is the breakdown: Australian Open 2017 Federer, 2014, 2012, 2009 Nadal. Roland Garros 2011, 2008, 2007, 2006, 2005 all Nadal and at Wimbledon 2008 Nadal, 2007, 2006 were Federer. That is quite a telling stat.
The crazy thing with their head-to-head, when Nadal and Federer were at their peak, had a No.2 player (Nadal in this case) been so dominant over a No.1 player (Federer in this case). Tennis had never seen that before.
However, having said that, Federer is on a roll now and has won the last five they have played. Nadal never got to five in a row and the last time Nadal beat Federer was the 2014 Australian Open.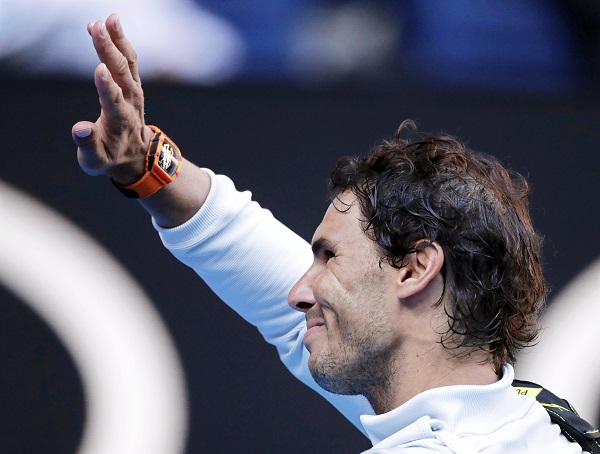 If Nadal wins the Australian Open, he will be the sixth man in the Open-era to win the US Open-Australian Open double. He had never done that before, but Federer has done it on two occasions. Federer (going into the quarters) has played 380 matches at the majors and won 328 (86%), Nadal is not even second, he is fifth with 229 wins from 262 matches (87%).
And when it comes to titles Federer has won 95 from 144 (66%) while Nadal is at 75 from 111 (67%). Interestingly neither of them has won every title that really matters, there is one missing each time – Nadal has never won the year-end championship while Federer is yet to claim an Olympic singles gold medal.
Then there are the world rankings, the top spot is held by Nadal and with him reaching the quarters of the Australian Open he is guaranteed of retaining that place irrespective of what happens.
Federer has held the No.1 spot more than any man, 302 weeks, including a record setting 237 consecutive weeks and the first time he got there was 2 Feb 2004 at the age of 22 years six months while Nadal has held it for 164 weeks and counting. He first got there on 18 August 2008 and he was 22 years and two months
What Federer would be keen to achieve is regaining the No.1 ranking and if he does, he will be the oldest No.1, an achievement that would carry further weight to be the GOAT.
You have your say about this interesting topic.