The year's first major, the Australian Open, is soon to start, we take a quick look at the draw.
The Australian Open draw was well anticipated, and some commentators have labeled the event "very open". But what does that mean? What is being "wide open" entail? Just because Andy Murray and Serena Williams are the two big names.
Novak Djokovic and Stan Wawrinka have been played for a few months by Rafa Nadal.
The draws are not weak. There's nothing "open" about the Australian Sir Norman Brookes Challenge Cup or the Daphne Akhurst Memorial Cup for the respective singles titles.
The fact that everyone of note (barring the two mentioned) is playing makes the Australian Open a tough event.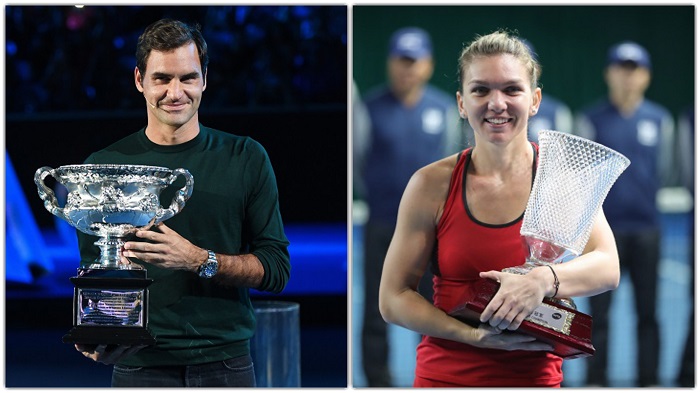 In the men's, the bottom half is definitely the stronger of the two sections. There you have Roger Federer as the second seed and defending champion, who is the favorite hand, and he is joined by Djokovic, Alexander Zverev, and Wawrinka. And let's not forget Juan Martin del Potro is also located in this section.
Nadal has the world No.1 leads Grigor Dimitrov and Marin Cilic as the stand-outs. But what are you going to know about the top half of the world?
Nick Kyrgios has a lot of attention and this is a huge leap for him. To see Stefanos Tsitsipas playing Denis Shapovalov in the first round is fascinating, Andrey Rublev should continue what he started at the US Open and Borna Coric is a talent to enjoy.
In the women 's, Simona Halep has to be seen at the favorite. She is the world No.1 and is coming away with a title. Garvin Muguruza, Karolina Pliskova and resurgent Angie Kerber who would be confident in Brisbane and Sydney.
The stand-out match of the women's first round has Venus Williams playing Belinda Bencic. Williams went out in the first match in Sydney and played at the Hopman Cup, but thought back 12 months, Venus had a similar entry to the Aussie Open and she reached the final.
Caro Wozniacki will be exhibiting at the 2017 BNP Paribas WTA Championships. In the bottom half are also the French and US Open champions, Jelena Ostapenko and Sloane Stephens. The danger players in the section are Coco Vandeweghe and Elina Svitolina.
And ... the interesting one to keep an eye on Maria Sharapova, returning to the Australian Open for the first time since 2016. She's in the top half.