Serena Williams has decided not to play the Australian Open, the year's first major, which starts on 15 January.
The discussions of will she, won't she have been brought to an end. Serena Williams has decided not to play the Australian Open.
"After competing in Abu Dhabi I realized that although I am super close, I'm not where I personally want to be," Serena said. "My coach and team always said, 'only go to tournaments when you are prepared to go all the way'. I can compete – but I don't want to just compete, I want to do far better than that and to do so, I will need a little more time.
"With that being said, and even though I am disappointed about it, I've decided not to compete in the Australian Open this year.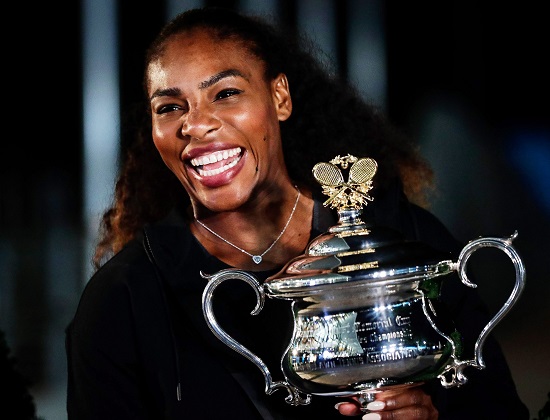 Last year when she won her seventh Australian Open and 23rd major, she was pregnant with her daughter who was born at the start of September. Serena said "the memory of last year's Open is one that I will carry with me and (Alexis) Olympia".
Personally, I thought she would play bearing in mind that it is Serena and not any player but then also knowing what a perfectionist she is, as she suggested, it is not about just competing; if she enters an event, she enters to win.
The fact that just hours before the announcement of her withdrawal, she tweeted how cold it was in Florida at 39 degrees Fahrenheit, one could have picked up then that she was not going to make the trip to Australia. There was no indication that she was getting ready to head to warmer climes.

"The true champion Serena is has been demonstrated in the herculean efforts she has made over the past few months in her desire to play the Australian Open, Tournament Director Craig Tiley said.
"Serena transcends the sport in the way she approaches all aspects of her life and consistently gives her all in everything she does. It was never going to be good enough for her to just compete, she wants to give herself the best chance to win.
"I've been in constant contact with Serena and her team and know this is why she has pushed it and pushed it until the eleventh hour to make her final decision."