The number of seeds at the majors will be cut from 32 to 16 and some players may not be happy.
Just recently the Grand Slam Committee announced that seedings at the majors would revert to 16 from 32. It went to 32 seeds in 2001 to help "protect" some players in the early rounds and it allowed the big names to have a touch of security.
There were pluses and minuses to the change to 32. There were some in the media who refused to acknowledge seeds 17 to 32 because they did not agree with the concept. That type of thinking was stupid. The fact that it was an official rule and not some unilateral decision made their decision, which was unilateral, asinine.
Players ranked 17 to 32 are still considered quite a threat and as a result the big guns did not have to face them till the third round. That was the first time a seed would face a seed compared to before when it was the last 16, the fourth round. That is what we are going back to.
But it appears all players are not too happy about the change which will come into effect at the 2019 Australian Open.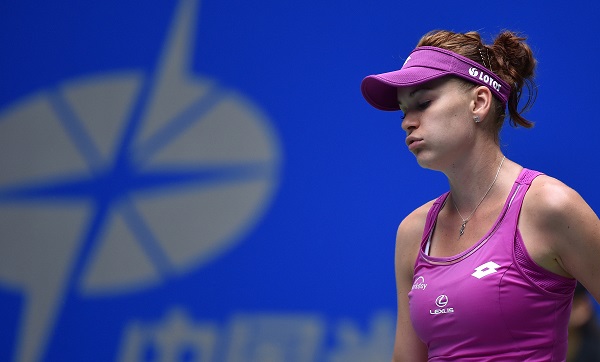 Aga Radwanska has spoken out and says she is not happy. Well that is probably more to do with the fact that her ranking has dropped and as a result she will not be seeded when tennis has 16 seeds again and she could play maybe Serena Williams first up. Even if the seedings were still at 32, she would only be scraping in … possibly.
Radwanska certainly enjoyed the protection aspect. Sure, she is a superb player but because she does not possess the power of most others, she could be suspect early on. A few other players could share her thoughts as they have become used to having 32 seeds
It's always been said that the big guns are at their most vulnerable at the start so having 32 seeds helped.
By having 32 seeds there was a far lesser chance of a massive upset in the first couple of rounds. Some feel that made for a more predictable situation early on and the sport lost some of its spontaneity.
Certainly, there was the argument that it allowed the bigger names to hang around longer but was that fair? The fans might have thought so figuring on who they might see in action on an day they were attending mid-tournament.
Still, there was always someone who would throw a spanner in the works – like Roger Federer losing to Sergiy Stakhovsky in the second round at Wimbledon or Rafa Nadal losing to Fernando Verdasco in the first round of the Australian Open.
But now the general "protectionism" will come to an end and the first couple of rounds will once again have the potential of seeing a major upset on the cards depending on how a draw works out.
Just think of the attention (on current rankings) about a potential first or second round between Novak Djokovic and Nick Kyrgios. That would certainly spark things up for the start of a major.