Vika Azarenka has been awarded a wild card for the Australian Open and hopefully she can play despite the custody battle she is involved in.
Victoria "Vika" Azarenka has hardly played any tennis this year despite expecting to get back on the tour following the birth of her son about a year ago.
Azarenka has been embroiled in a custody battle with her ex-partner Billy McKeague and obviously that is an incredibly sad situation. It is a sad situation for anyone to be in.
It has hampered her comeback and more importantly put the innocent child into a tug-of-war between his parents.
Azarenka was unable to play the recent final of the Fed Cup by BNP Paribas when it was held in Minsk, Belarus and which the USA won. Professionally, that would have been one of the most incredible highlights of her career but because of the custody battle, Azarenka was denied that honour.
Now she has been awarded a "wild card" for the Australian Open but whether she will be able to take up the privilege remains to be seen. The Australian Open is her most successful tournament having won it twice, in 2012 and 2013.
The last time she played the Australian Open was in 2016 and she reached the quarters.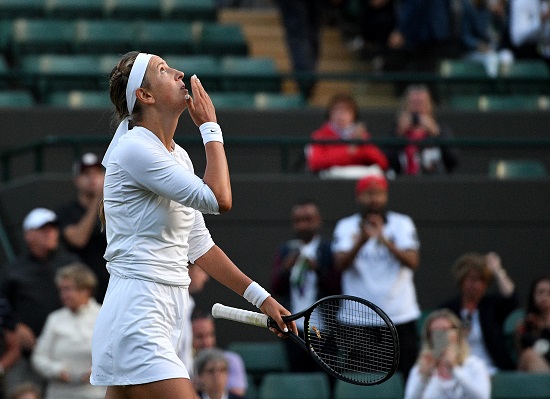 Tournament Director of the Australian Open Craig Tiley has said that "every assistance" would be provided to her in order for her to be able to compete.
He said: "Vika's current situation is obviously very difficult for her and we have reached out to offer any support we can. As a two-time Australian Open champion, we've awarded her a wild card and look forward to seeing her back on court in Melbourne in January."
Azarenka has played just two events this year – Mallorca where she won one match, and Wimbledon where she reached the last 16 losing to Simona Halep. It was soon after Wimbledon that she and McKeague separated. She had to withdraw from the US Open because of the custody battle.
"I'm so excited about coming back to Melbourne for the Australian Open, it's my favourite tournament," Azarenka said. "I've won there twice and always feel so comfortable on court and the city is great.

"It's been a tough year and being able to come back to the AO will be a really positive way to start 2018. I'd like to thank Craig and his team for their understanding and support and can't wait to see all my Aussie fans again."