We asked some of the players at the ATP Finals their opinions of this weekend's final of the Davis Cup by BNP Paribas between France and Belgium in Lille.
In the lead-up to the final of the Davis Cup by BNP Paribas, a few of the players in the ATP Finals were asked who they through would win the 2017 Davis Cup and why …
MARIN CILIC
I would say quite interesting from the French side to put a hard court indoor. I was expecting it's going to be clay. I think it might go in a nice direction for the Belgium guys. Even though Steve (Darcis) has been playing really well on clay, I think he can play a little bit better on hard courts.
It's going to be interesting definitely to see also how David (Goffin) is going to perform. I think (playing the ATP Finals), it's going to give him nice confidence.
Obviously France is big favourite to win, but I wouldn't rule out Belgium at all. I mean, it's still going to be quite interesting. Most of the Davis Cup matches, it gets tight. It will be nice to see how the French guys are going to react.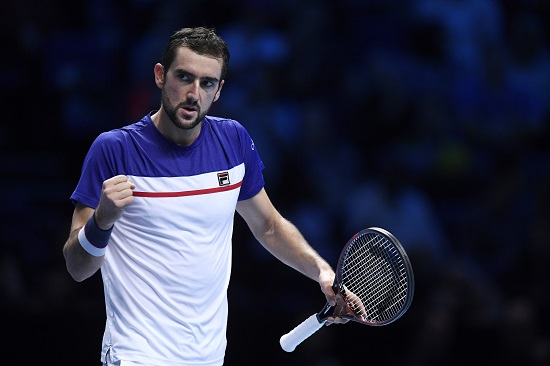 ROGER FEDERER
Well, I mean, the French are favourites just because they got a lot of depth in the team. Belgium, you know, they have a good team, as well, but it's not quite the same like when Stan (Wawrinka) and myself came to Lille back in '14. I think it's really in the French team's hands, you know, to win or to lose.
I'm not sure exactly the court speed, it's indoor hard, so that's different. It's a great stadium. Really thought the atmosphere was something else when we played there.
Yeah, I mean, haven't thought about it too much yet, to be honest. But, you know, (David) Goffin clearly needs to win his two singles matches to have any chance to go through.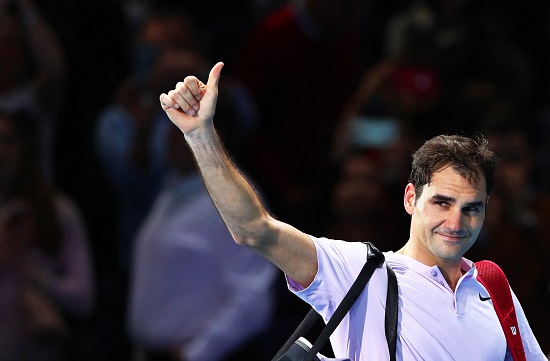 GRIGOR DIMITROV
I mean, obviously I know who is going to play for France and, yeah, who is going to play for Belgium. I think who is going to win? I'm sorry, mate, I have no idea who is going to win. I think it's just going to be an interesting, interesting final. I think it's going to mean a lot to either team.
I mean, I've never been on such a stage of a Davis Cup, but I can only guess how important that is, not only to them, to the country. Yeah, I think there's going to be some great tennis that's going to be produced out there.
I think a lot of the players have obviously been playing till the end of the season. Now David (Goffin) was also fighting in London.
Yeah, it's going to be interesting. I'm sure, yeah, if I have the time, which I'm not sure I will, going to rest a little from tennis (smiling), but it will be kind of interesting to see a few of the matches.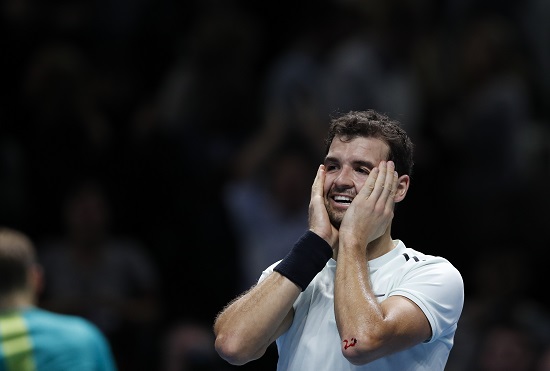 JOHN PEERS
To be honest, Davis Cup has been amazing for me this year. We've been able to get a great group of guys together. Unfortunately, it was a tough loss for us as a team to lose to Belgium in Belgium because I know we really wanted to go all the way this year. It was one of our goals.
At the end of the day I think it's a great format, having the home and away ties. It brings not only the guys together but countries that actually play in the tie, it actually shows how good tennis is and the atmosphere it creates.
I think it's going to be, what David (Goffin) is doing at the moment, the level of tennis he's playing at the moment, it's unbelievable. If he can produce this sort of level, it's going to come down to if (Steve) Darcis can find some form again.
I mean, the French team is very strong, got a lot of depth. It's tough to go past them as favourites. But, I mean, you're never going to write off the Belgium team if David (Goffin) is going to play the level he's doing.
It's going to be a very interesting tie. I think first couple days could come down to what's going to prove to be the result.