Swiss Martina Hingis has announced she will retire for the third and final time after the BNP Paribas WTA Finals in Singapore.
Martina Hingis has outdone the woman she was named after Martina Navratilova when it comes to retirements, but it looks like this is the third and final time she will be hanging up the racquets.
"Looking back now it's hard to believe that almost exactly 23 years ago I made my professional debut," Hingis said on her Facebook page. "The years that followed have been some of the most rewarding years of my life, both personally and professionally, but I believe the time has come for me to retire."
The Swiss has said that she will leave the playing part of tennis for the final time at the end of the year-end championships in Singapore, the BNP Paribas WTA Finals. And it will see her end the year as No.1 in doubles.
Ask any player and they will say they want to go out on their own terms and not have something like an injury end their career. That's what Hingis is doing.
Twice before Hingis has retired and even during one of those periods she was inducted into the International Tennis Hall of Fame, in 2013, which meant she had to have been out of the game for a minimum five years.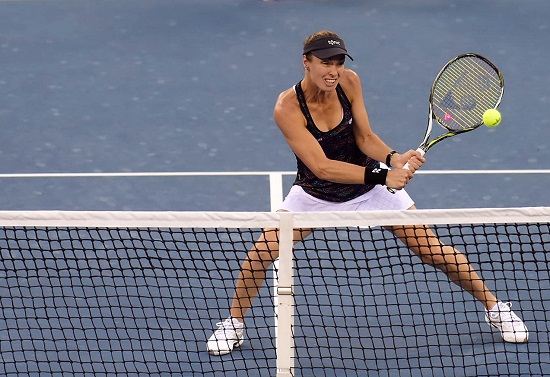 Hingis is 37 years old and for those of us there at Wimbledon when she was 15 teaming up with Helena Sukova to win the women's doubles title, must wonder where all the years have gone. She became the youngest winner of a Wimbledon title since Lotti Dod won the singles in 1887.
She broke records, like being the youngest woman to be ranked No.1, a position she held for 209 weeks. Further, she is one of only six women in the Open-era to have held the No.1 spot in singles and doubles at the same time. She has 25 titles at the majors across singles, doubles and mixed.
When Hingis won the French Open juniors at the age of 12, which sounds ridiculous, she was a bubbly, star-struck personality but as she developed, the steely mind came to the forefront. It had to otherwise she could not have reached the levels of success she achieved.
But for Hingis there were the dark days as well both on and off the court. On court the 1999 final at Roland Garros, the one title she never managed to place in her trophy cabinet, when she had a complete meltdown on court against Stephanie Graf who was left a bit stunned with the happenings.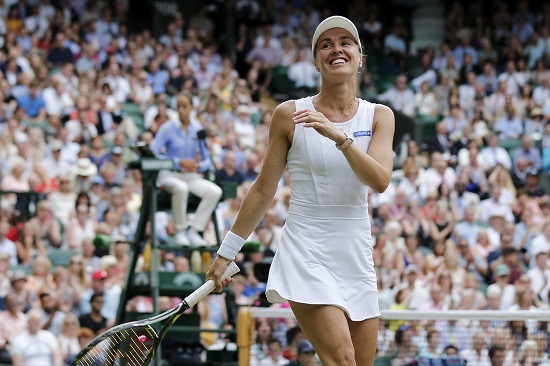 So desperate and depressed was Hingis that her mother, Melanie Molitor, had to come on court to calm her down at the end of the match and it has been alleged there were some unpleasantness in a hallway just off the court. Off-court there was also the drug suspension and allegations of abuse against her first husband.
The Hingis-Molitor connection was a very tight one. They were a tough duo to deal with. Much of that came from the hard work the two of them put in that got Martina to the heights she achieved. Just the two of them against the world. There is no escaping the dedication and focus and the singlemindedness that she needed otherwise she would not have done what she did. For that they have to be saluted.
To the public she was as smooth as Swiss chocolate, but still there is no escaping the fact that Hingis could be as brutal as the jagged peaks of the Swiss mountains; she was not the easiest person to deal with behind the scenes. I would not venture to call her a friend, but I had a professional working relationship with her that was positive, maybe because I had been around her a long time.
One anecdote from one year during the Sydney tournament, the week before the Australian Open, where I had been media director for about three decades when a tour staffer (not too partial to me) was too anxious to ask her to do a TV interview for the host broadcaster fearing they would be told where to go by Hingis and this person could then be bailed out for not getting the interview done.
The person asked me: "Can you ask her to do this interview? You have a relationship with her. She's not easy and won't speak to me." It was not part of my job to do that but it was no big deal so I did and I got her to do the interview … and she was great.
"This isn't goodbye," she added. "As history shows, I haven't been able to stay away from tennis for long in the past and I am looking forward to seeing what new opportunities and challenges lie ahead for me. I believe he best is yet to come."
As tough as she was on the court and hard-nosed off court with expectations, Martina Hingis certainly commanded attention and was fascinating to watch. A remarkable champion.