Roger Federer and Rafa Nadal have a rivalry that is iconic.
There are rivalries that gone longer and endured more matches such as Chris Evert against Martina Navratilova or Rafa Nadal against Novak Djokovic or John McEnroe versus Bjorn Borg. They are all amazing and continue to stand the test of time. Such series are what sporting history is made of.
The fire on court, the outbursts against one another – John and Jimmy are still not the greatest of friends but Chris and Martina now are as with John and Bjorn.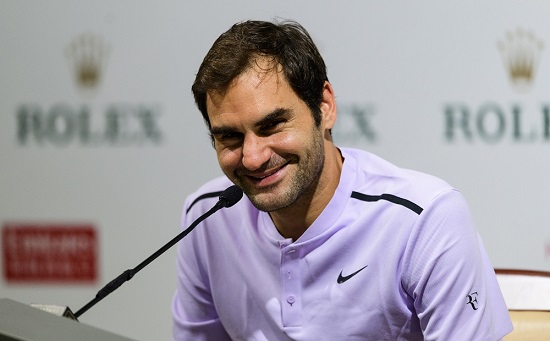 Tennis needs these adversaries going after one another. Not just tennis, any sport. As much as I hate boxing, there is still a cursory interest to know about Mohammad Ali and Joe Frazier or Lewis Hamilton racing Sebastien Vettel or England playing Australia for The Ashes in cricket as will be the case later this year in Australia.
But all other rivalries fade when Rafa Nadal and Roger Federer take to the court to play one another. When that happens it is not a match, it is an event. Maybe not every match will be an epic but when Fedal are on the court it is time to sit up and take not, to get the popcorn out.
The final of the Shanghai Rolex Masters was not one of their epic matches as Federer won 6-4, 6-3 but it was most certainly a conversation topic. It marked the first time Federer has scored a fifth straight win over Nadal which interestingly Nadal had achieved three times against Federer.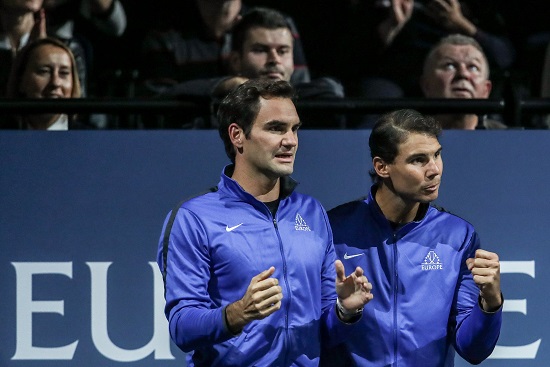 Although very irritated that he had suffered another loss, Nadal still did not lose sight of the fact that it was Roger Fed had lost to. On the stunning centre court of QiZhong Stadium during the presentation ceremony Federer paid homage to Nadal referring to him as "my good friend" and when they stood together he managed to get huge smiles out of Nadal.
For 13 years they have battled one another and after Shanghai their head-to-head stood at 23-15. Bridging that gap was something Federer was asked about, after all Borg and McEnroe which ended 7-7.
"It's not gonna happen," Federer said smiling. "We don't have enough years left on the tour, and we're ranked too good that we play each other only in finals at the moment. It looks like that's going to stay like this for a few months more. So can't win them all against Rafa, to be honest. He's too good of a player.
"Whatever happened in the past has happened. I'm just happy I'm on the run that I am right now. I don't know what it takes for year-end No. 1 for both of us.
"I'm just excited I'm on a good stretch right now. Head-to-heads? Yeah, I mean, sure, I would like it to be different, but I have utmost respect for Rafa. It's been a tough matchup for me, and I tried my best. I have played him a lot on clay in the beginning of my career. No problem. I tried. I was close on many occasions, but he's better on clay. I try to win the other ones that I can, and this year has been great so I'm happy about it."
Federer might not level their series but he is likely to stay ahead of Nadal when it comes to titles won; he is on 94, Nadal is 19 behind and both have won six titles each so far this year.
The fact that two gentlemen of the sport well into their 30's are still around continually bringing positive attention to this great sport is what its really all about.