Novak Djokovic will make his return to the tour in Australia in January and he is looking forward to it.
Novak Djokovic will make his return to tennis in January. Since retiring against Tomas Berdych at Wimbledon because of an elbow injury that has been nagging him, he has not played and made the decision to leave the tour for the rest of 2016. Similar to what Roger Federer and Rafa Nadal did last year.
Since then he has been able to rekindle a real family life, become a father for the second time and do things that may not have found space in a busy tennis calendar like attending Lacoste's fashion at Paris Fashion Week.
What is amusing to hear is that people are writing him off and suggesting that his best is past and he won't be able to be the player he was. Beware such views. Twelve months ago the same was spoken of Federer and Nadal and look what happened in 2017 – they split the majors and battle for the world No.1 ranking. Let's not forget Djokovic is still in the mid-top 10 whereas Federer as an example had slipped closer to a ranking of 20.
It's Novak Djokovic we are talking about, not Joe Shmo from Provo. He has, after all, won 12 majors and is far from being done.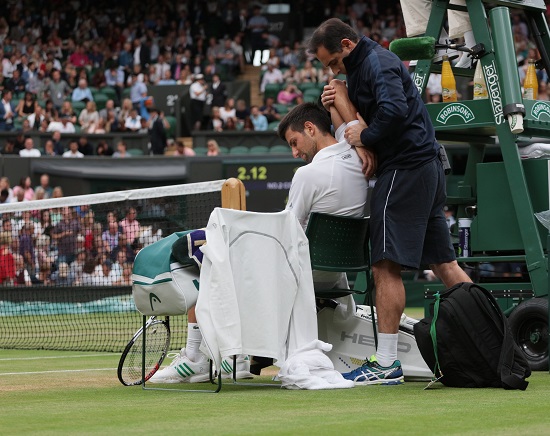 "I am glad that I can be here for six months to be able to organise my life in a way, to lay the foundations for my game and for my body and for my life in the future as I do not know how many years (I will play)," he told SportKlub.
"I'd like to say ten years, so we'll see how long I will last in professional tennis. I really have no fixed plans, nor is the end in sight. I still want to play, to prove myself and others. Just to move the boundaries, to perfect myself. I believe that, as far as I have achieved in tennis, so far, I have much more to do and perfect.
"I see the elements of the game where I see plenty of room for progress. Maybe the others do not see it, but I see, I'm glad my team also sees it, so there's room to dedicate my analysis of my game."
A lot of Djokovic's troubles on and off the court began after is won his first French Open in 2016 and that led him to lose the world No.1 ranking to Andy Murray who is also not going to be seen till next January. The elbow problem for Djokovic has been an on-going issue for quite some time and while it is still not 100%, he is preparing himself physically in a lot of other ways.
A statement from the Djokovic camp said: "Djokovic is still nursing his elbow injury and has spent several days in Belgrade for some fitness training. He is working hard to get started with tennis practice as soon as possible in order to meet his own expectations of making a comeback in Australia in 2018."