The Laver Cup has brought tennis players together.
The inaugural Laver Cup played in Prague proved to be a success on the court and off the court but there is another area that it could prove to be an important success but one that may not be appreciated or recognised immediately.
It is no secret that professional tennis is a highly competitive sport, friends are rarely made and it will remain highly competitive but what the Laver Cup has possibly done is bridge a gap between players and hopefully see the game's history remain in focus.
Just like in everyday society the young ones think they know it all and what has gone before them is a lot of ho hum and over looked but as Team Europe and Team World gathered in their groups highlighted a coming together.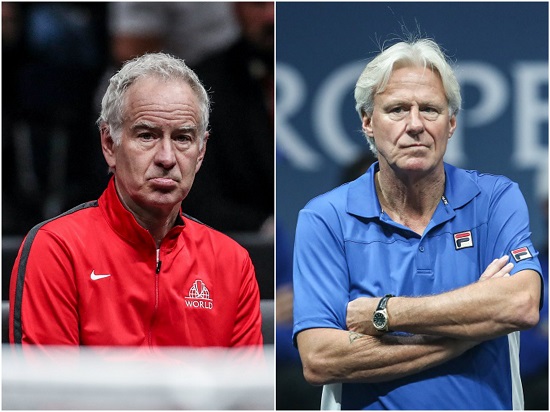 The Laver Cup, if it achieves nothing else has brought players together with its particular type of team emphasis and that has been very evident. The young players have been granted an "audience" and that is so important for the sport as a whole.
It is almost like a case of "giving back" and it's the stories that the mature players are providing that has the young ones engrossed plus the camaraderie between players of different nations is helping to develop friendships.
"I mean, even when Marin (Cilic) and Dominic (Thiem) were playing, we were discussing things about the opponents that we see maybe what they do on break points or important moments, something like that, which, you know, sometimes you don't realize, and that obviously can help in a match situation next time you play someone like that," Alexander Zverev said.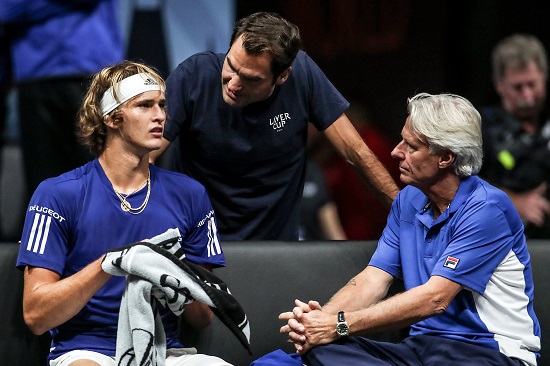 "Oh, there has been a lot of stories. Rafa and Roger talking about I think the Wimbledon final that they played in 2008, the Wimbledon final before that they played, as well, those kind of things. Also, all around, other subjects, not only tennis, other subjects that they have opinions on. It was quite fun."
While the young ones can connect to and be engrossed with the likes of Federer and Nadal because they are still playing and are seen all the time in the locker rooms, it's the fact that they are approachable a lot more in this situation. Almost like an older brother or cousin scenario.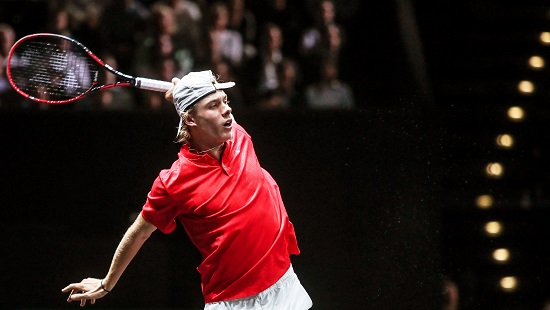 But to have John McEnroe and Bjorn Borg, two players they would have only read or heard about and possibly not even seen play despite some clips being on You Tube, is a treasured memory and these young guys have had fun being part of it all. Mac has almost had a fixed smile on his face and Borg … well one continues to find it impossible to garner emotions from the ice Swede.
"You know, to have Johnny Mac on my side, helping me out and having Björn Borg on the other side coaching someone like Zverev, it's such a crazy feel, having all these legends looking at you," Denis Shapovalov said. "It's such an honour. I'm enjoying these moments. It's what I grew up wanting to do, play on big stages. Rogers Cup, US Open, playing for Davis Cup, and this event, these are just weeks, just dreams coming true for me. Yeah, I'm just enjoying every minute of it."
Kyrgios, too, who is fractionally older than the other young ones involved, has had the time of his life.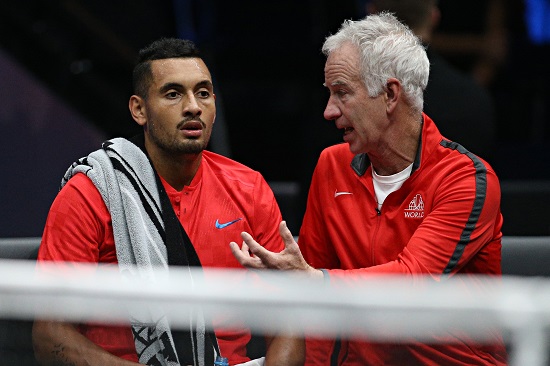 "It's been awesome. I actually told him, you don't have the personality that I would have thought played tennis. I asked him, 'Why did you play?' He said, it's the same reason you play. It's because we are better at it than everything else that we do," Kyrgios said.
"I think we can relate on many things. He's been a great help for me. I think he actually understands me, gets where I'm coming from on most things. It's pretty refreshing having someone that actually understand where I'm coming from."
That's just what tennis needs.