Rafa Nadal has won his third US Open title and closes in in Roger Federer tally of 19 majors.
It is pretty amazing that the four majors of 2017 have been split by the two guys who has spent the longest time at the top. Dare we call them the veterans of the current tennis environment?
Rafa Nadal joined Roger Federer with a second major for the year by following up his tenth French Open with a third US Open from four finals. It is the first time Nadal has won the title since 2013 and it is the first time out of the four finals that he has played someone other than Novak Djokovic.
Nadal defeated first timer in a major final Kevin Anderson 6-3, 6-3, 6-4 in two hours 27 minutes.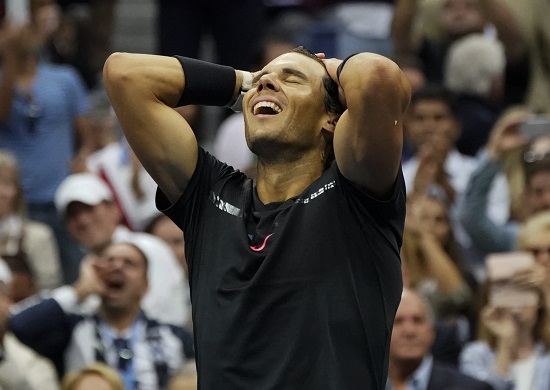 This is Nadal's 16th major once again putting him just three behind Federer's all-time record and when you consider that Nadal is only 31 and Federer 36, there is a question on the possibility of Nadal moving past Federer.
To see the whole Federer-Nadal race, rivalry call it what you will back in the forefront of tennis is enlightening for the sport, yet Nadal says he has not given the topic consideration. He says he does things his way and Federer does things his way and that maybe we need to wait and see when they finish.
"Of course if I will win two Grand Slams this year and he will not win, we'll be closer, but it still happens one more year and he has 19, I think. I have 16. So three is big difference," Nadal said. "I really don't think much about these kind of things. I'm very happy with all the things that are happening to me, win this title again. I have this trophy with me.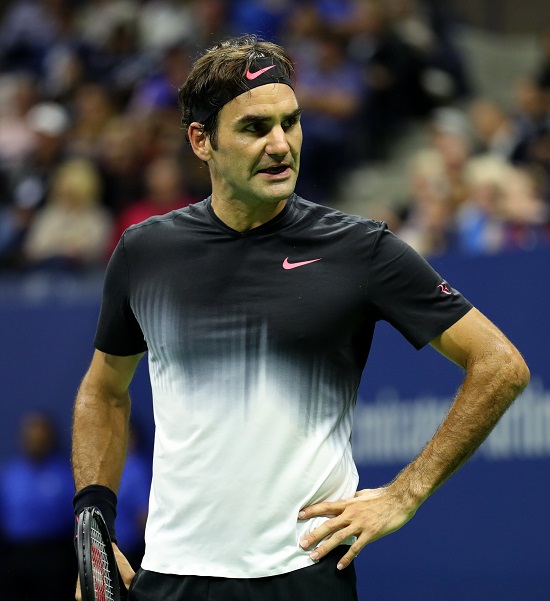 "But is true that I have 31, I don't have 25, but I still have the passion and the love for the game. I still want to compete and still feel the nerves every time that I go on court. Until that things keep happening, I will be here. When some day arrives that I don't feel that nerves or that extra passion for the game that I feel, will be the day to say, okay, I do another thing.
"But that's all. No, no. Well done for Roger that he is having an amazing season too and well done for me because I'm having a great season too. Let's see what happens until the season and that's it. The rest of the things - tennis is not all the Grand Slams, so there is tournaments to come and I'm excited about this last part of the season."
Nadal was almost brutal at times in the final against Anderson and while we will never know, one gets the feeling had Federer been in the final, he may have suffered a similar fate. It is pretty amazing that after 37 matches they still have not met in New York – it should have happened in the semis of this US Open.
Nadal did not face a break point in the final and broke Anderson four times; an interesting stat considering Anderson had lost serve only five times the entire tournament coming into the final. Nadal could not answer if it was more him or more Anderson.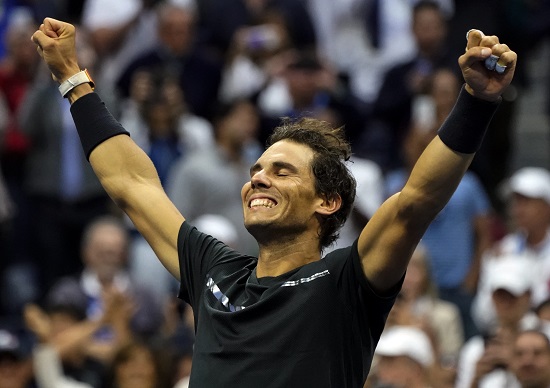 "It's definitely a few emotions and experiences I'm going to take from this whole two weeks," Anderson said. "I mean, obviously very pleased of making my way through to the finals and having that experience. I mean, a few players, you know, get that chance. It's very tough. To step out on court against Rafa, you know, I learned a lot of lessons. It was a difficult match, up against somebody who has been on that stage over 20 times before.
"You know, definitely a few things I needed to have done better. Obviously I had my work cut out for me, but I think overall, obviously it's been, you know, a very, very positive two weeks for me."
Considering how much at the front of tennis Nadal has been, in the presentation ceremony Anderson said while they are the same age, "it seems like I have been watching you my whole life". But Anderson suggested it would be time that would tell f Nadal is going to pass Federer with the key being Nadal staying healthy.
"In terms of results, was one of the best seasons of my career, of course. I have been winning titles, playing three finals of Grand Slams, so that's a lot, no? That's so difficult," Nadal said. "The other slam that I was not in the final, I lost the match 15-13 in the fifth to be in the quarterfinals, no. So was very competitive year for me. And on clay, I won almost every match. Of course is an emotional season because I have been through tough moments in terms of injuries.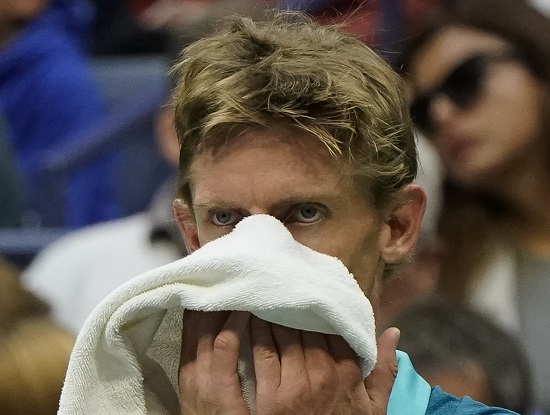 "But that's like this. I think I always accepted all the challenges that my career present to me. The good news and the negative news, I accepted in some way in a very natural way, and I am a person that I don't have much up-and-downs. I am a very normal person, and when I am in a negative moment, I don't go very down. When I am in a positive moment, probably like now, I don't believe that I am that good, no?
"So I think I'm a natural person, normal person, and accept the things that life presents me. Try to go forward, no? That's it. That's the only way. When you are in a good way, be calm to have the chance to keep improving, and when you are in a negative way, just keep working to try to work on that situations. That's all."
Maybe that's a lesson for all.