Kevin Anderson has made a breakthrough in reaching his first final at the majors.
Kevin Curren has been around a number of years and is very experienced but even he at the age of 31 has entered new territory by reach the final of a major for the first time in his career. The American based South African is savouring every moment of being in the US Open final and if he manages to get past a surging Rafa Nadal who has been in this situation more than nearly anyone in men's tennis, he will be the first South African to win a major since Johan Kriek won the Australian Open in 1981.
When Pablo Carreno Busta netted his return on match point there was a look of stunned disbelief on Curren's face as his racquet fell from his hand and both arms were raised in victory. His face beamed like it had never beamed before. He is the first South African to reach the final of a major since his namesake Kevin Curren at the Australian Open in 1984.
"Definitely amazing feeling being in this position and have worked very hard to get here. It feels great to be in the stage I'm in," Anderson said. "More important, have given myself a shot at being in the finals and, you know, I will be playing for a Grand Slam trophy. That's an amazing feeling. I have to get ready. Still obviously a very difficult match ahead of me, but I think right now I'm just trying to unwind a little bit and just enjoy (this)."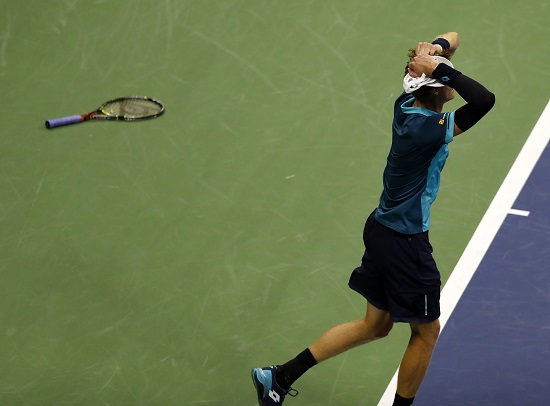 Anderson has been through a lot in recent years. Everything was looking good with his tennis when in October, 2015 he reached the top ten for the first time but then the various injuries started to set in. There was a right arm problem that had him on and off the courts and more recently he began suffering with a hip problem.
"Last year was quite tricky for me. A lot of stopping and starting. It was very frustrating, because I didn't have necessary injuries that … I mean, there were a couple that definitely forced me away from the tour but there were a few that were constantly nagging injuries and constantly not allowing me to play the tennis I needed to be playing. One thing sort of led to another. I had a bit of that," Anderson said.
It seemed that surgery was going to be inevitable for the hip but he managed to escape the scalpel but also missed the Australian Open.
"It was diagnosed as a labrum tear. I spoke to several doctors. It's a tricky injury. If anybody has labrum issues, they'd like to talk to me about it, feel free. I learned a lot about it," he said with a bit of a laugh. "It's tricky. You know, I just have the approach, and after speaking to a lot of people who had similar issues, surgery is always a last resort. I was fortunate enough to be acquainted with some very good physios who thought I could beat it without getting surgery.
"It took a lot of work. I mean, several hours a day over, you know, almost two months. Even after that, another couple months of rehab. I feel like obviously the biggest plus is when, you know, all the work you do really pays off, where a surgery just becomes a whole different ball game. It's something I was fortunate to avoid."
His ranking dropped to about 80 but he also began to get matches under his belt and that led to confidence building as he worked hard to get ready for the Open. He believed he was in good shape and was taking steps in the right direction.
He said: "Coming into this week, I was just taking it one match at a time. I didn't think too far ahead. I mean obviously I love to be in this position. I felt deep inside I always had a chance, but, I mean, I feel like you sort of put that at bay and focus on each match. That's what I have done. Here I am, almost two weeks later in the final, so that's obviously a great feeling."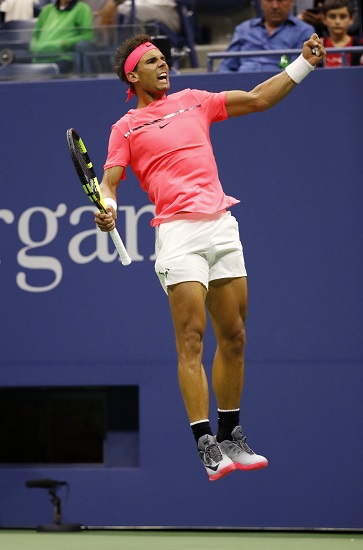 One of the aspects Anderson worked hard on was the mental side of his tennis. Everyone can hit great shots at this level but the mind game is crucial. He explained that the best players through his era and mentally the best competitors. He says his whole team pushes him with that and to trust his ability more.
"I have always been very critical about myself," Anderson said. "I feel like I'm just being a bit more patient with myself. I feel like that's been a big change I have implemented in the last few months. I definitely try and focus a bit more on the positive stuff now."
And on the score of competitors, Rafa Nadal, who destroyed Juan Martin Del Potro after the first set in the semis, obviously remains among the toughest the sport has ever seen and is an outstanding favourite, but as we have seen with this US Open anything is possible.