Sloane Stephens and Madison Keys will play the US Open women's final. Both have had quite a journey back from injury, especially Stephens.
For many years women's tennis used the tag line "You've Come A Long Way Baby". It was their promotion for the sport and was highlighted in the soon to be released motion picture "Battle of the Sexes" which We Are Tennis will have a review of next week.
But that catch line can be used for both women's finalists for this year's US Open as two friends and two African Americans square off.
Madison Keys who demolished Coco Vandeweghe 6-1, 6-2 and Sloane Stephens who won a rollercoaster match with Venus Williams 6-1,0-6, 7-5 in the semis, have come a long way baby, especially Stephens. Keys wondered who would've thought at the Australian Open this year that they would be playing the US Open final. At that time both had undergone surgery but with Stephens her time off the tour had amounted to eleven months.
Just in herself Stephens has come a long way since 2013 when she reached the semis of the Australian Open and beat Serena Williams. It was a controversial situation as the two women had things to say about one another. Stephens seemed to shut herself away and also directed her frustration at the international tennis media. Someone who had been a bit of a darling with her personality was now in the negative.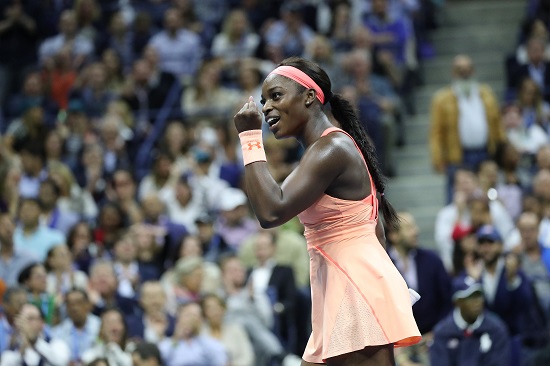 She says she does not regret any of that experience but it appears the time Stephens had been battling her foot injuries she changed, maybe not intentionally, but she has still changed. That more out-going aspect of her personality is coming through once again and for her and women's tennis that is very good.
"During the Australian Open, I had just had surgery, I had a massive cast on and I couldn't walk, so I was like planted on my couch for like two weeks" she said. "Just on my couch. When the Australian Open came on I'd watch that. Wake super early and watch that. Yeah, watch it like any other Slam."
She started her return at Wimbledon and during the summer was ranked 957 but she showed her great talent and made two semi-finals and kept slashing her ranking. She says she has learned things about herself, that she's a "real fighter".
"I have a lot of grit. Surprising," Stephens said. "Like, to myself, I don't give up. Like, I'm not just going to give it to someone. I'm not just going to let them take it from me. I'm going to make sure I give everything that I have, and I leave everything on the court at all times, no matter what.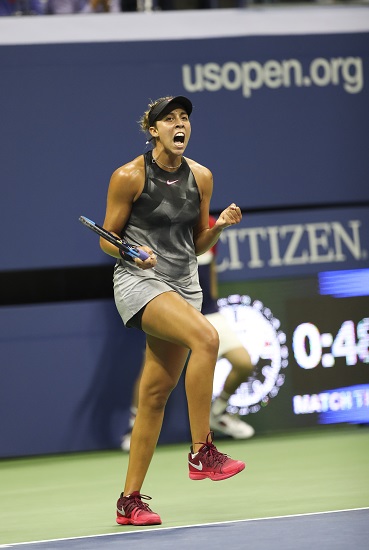 "If you work really hard, if you fight your way through and fight your way back, you can make some things happen for yourself. I think in saying that, obviously, I have -- when I came back from injury, I didn't have all of my tools. Like, I didn't know if I was going to be able to run down every ball, didn't know if my power and timing was still going to be there. I didn't know if everything was still going to be right. The only thing I had to rely on was my fight and making sure every time I was on the court I gave my all.
"When I am on the court, I realize if I just stay positive with myself, I can make a lot of things happen, and I can fight back from a lot of things. It's basically just what I think about. Like, just get my racquet on every ball and stay positive, and something good will come of it."
Stephens appears more appreciative of the sport now and certainly that has come with maturity. Still, she says she is the same player she was, just older and wiser.
"I was a baby (before)," Stephens said. "I didn't know as much as I know now. I think now a lot of life has happened and I have been through a lot. A lot of things have happened. I'm just happy to be playing. Happy to be competing. Happy to be in this position. Now no one can ever take away whether I win the tournament or not. I'm a Grand Slam finalist, and no one will ever be able to take that away from me."
When Stephens and Keys meet it will be their second meeting, Stephens won the previous one in 2015. It will be a celebration of two women who have come through physical adversity to put themselves back in a place that will challenge the best in women's tennis.